The following is a guest post from Gizelle Bryant from the reality TV show, "Real Housewives of the Potomac." She currently resides in the Potomac area with her three daughters, Grace, Angel, and Adore.
"Fight for your happiness," is a term that I have heard so many times. I never really understood it, because those two words, "fight" and "happy," seem like they should never be in the same sentence. They're on two different spectrums. They're two different emotions and feelings.
However, I can safely say that I am happy. I fiercely love my family, my work, my friends, and life. I am a single mother of three gorgeous, smart, opinionated daughters. I'm an entrepreneur and founder of a makeup and skincare line for women of color called "EveryHue Beauty." I also live some of my life on television as a reality television personality. While those three things do make me happy, and while they sound fun, glamorous, and maybe even inspirational, that is never the full story.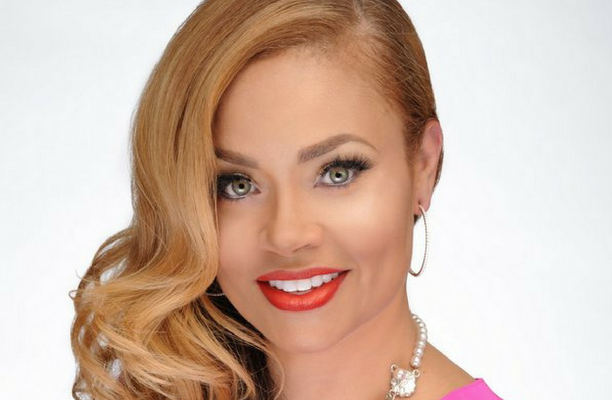 I have had to learn to find happiness when everything goes wrong, and boy, can it go wrong. How does the old saying go? "When it rains it pours." Raising three girls, I can't count the number of times they got to school and forgot the book report which was half their grade, or they got to ballet class without their ballet shoes. Of course, this only happens when your business partners call to tell you that the lab has completely screwed up the makeup formulation we have worked on for months and they don't know how to fix it. Then your Mom calls just to say she doesn't like that the family doesn't get together more often, and it's your responsibility to fix.
On days like that, it's easy to throw happiness out the window and replace it with stress, negativity, and drama. However, it doesn't have to be that way. Going through a divorce years ago taught me that everyday is YOURS to live, learn, grow, and prosper. I believe that you only have one shot here on this earth, but thankfully, scripture tells us the battle is not yours; it's the Lord's. As nice as that is to quote, you also have to BELIEVE it.
Yes, You CAN Fight for Happiness
Today I understand how "fight" and "happiness" can be in the same sentence and go hand in hand.
If you don't fight to maintain happiness, day in and day out, it will never be achieved.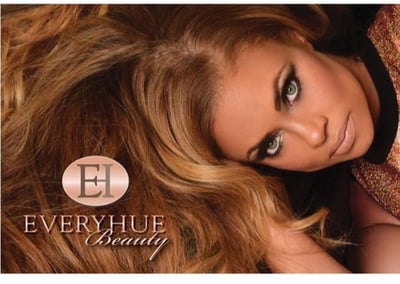 Happiness, for me, is connected to peace. I have to mentally, emotionally, and spiritually be in a peaceful place to be happy. I look for peace as soon as my eyes open in the morning. Typically, when I wake up my mind starts racing, thinking of all the things that I need to get done, and at that moment the stress can build if I let it. I take that time to breathe, quiet my mind, pray for strength, ask God to help me through it all, and SMILE. I always start the day with a smile, no matter how I felt the day before or what I'm dreading. There are some days that I have to fight for that smile, but as long as my name is Gizelle, I will fight for my smile, my peace, and my happiness.

If you don't fight to maintain happiness, day in and day out, it will never be achieved. @GizelleBryant
I know that God will provide my strength when I need it, and I've been through enough heartache, heartbreaks, and setbacks to know that it's very easy and comfortable to stay in a negative space. I decided years ago that I refuse to let a bad day turn into a bad season, and I refuse to let anyone or anything take away my peace. It is okay to be upset about a bad situation, but don't stay there. Fight out of that moment, and get straight back to your peace.

I know that God will provide my strength. #realhousewives @PureFlix @GizelleBryant
I want to enjoy every moment, I want to relish positivity, love, family and great friends. But I know that I have to do the work with a spirit of humility and gratitude. I tell my children that life isn't about every day being a great day. There will be stress, pain and nonsense, however, without the bad, we'd never know what happiness feels like.
So, I say, with a great big smile on my face, "Fight for your happiness, and never let go."
Read Also: NFL Life Coach Eddie Mason On Living Beyond Failure