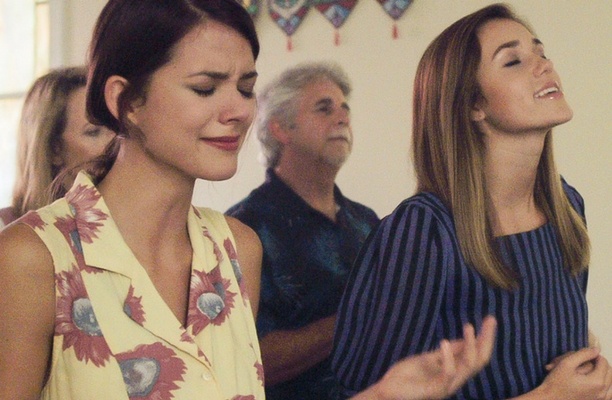 It's not a scene you'd expect in a Christian movie: teenagers in a dark, loud living room, holding red plastic cups. But the high school party scenes in the Christian movie, "I'm Not Ashamed," are actually some of the most profound. This telling of Rachel Joy Scott's story brings her internal struggle realistically to the surface. It's a tension every Christian teenager experiences: the choice to fit in, or stand out but stand alone.
"I'm Not Ashamed" doesn't back down from the realities that the real Rachel Joy Scott wrote about in her journals. Boys, underage drinking, and sneaking out were all realities of this teenager's life. She once wrote, "I don't understand why having a walk with God is so hard for me."
To see faith and doubt creep into Rachel Joy Scott's story together is one of the most impactful parts of this movie. You might be surprised to hear the same character say in one scene, "I'm not going to apologize for speaking the name of Jesus or for the light God put inside me," and in another, "I'm worthless. I make no difference. No one notices. No one understands. No one cares. Not even God. I'm drowning in my own wake of despair."
But what's wonderful about that apparent contradiction is that it reflects the hard reality of faith: It is no easy journey. In the book "The Grand Paradox," Pastor Ken Wystma confronts this reality head-on. He says,
In the midst of uncertainties about life and the big picture, real faith doesn't allow for easy answers... like so many other aspects of the Christian life, faith demands the ability to remain caught in the balance. Living the question. Suspended in tension.
We sometimes forget that even our favorite Bible heroes faced doubts in their relationships with God. Wystma says, "God's Word doesn't sweep the confusing nature of life under the rug, but instead frames the paradox even more explicitly."
Abraham, whose "faith was credited to him as righteousness," (Gen. 15:6) and his wife Sarah doubted God's promise of an heir.
Gideon had to see a miracle to believe God would follow through on his promises.
Thomas, one of Jesus' disciples, doubted the resurrection (John 20).
And these are just a few examples. Wystma profoundly concludes: "Life is messy. God is mysterious. And accepting this tension-filled truth, no matter the circumstances, is the pathway to peace."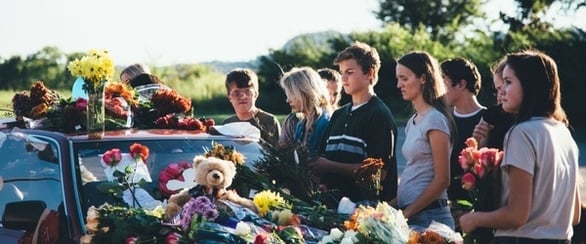 Rachel Joy Scott didn't stay stuck in her doubts. She chose to stand with God despite them. She wrote in a journal entry: TWEET: "Jesus gave his life to me and I will give my life for Him."
Despite doubts, despite pain, despite uncertainty, Rachel Joy Scott's story is evidence that faith is not the absence of these things, but the conquering of them. Wystma says, "Faith is the art of living forward in obedience, not in the absence of questions like these, but in the face of them. Faith marches through the paradox."
Rachel Joy Scott's story ends with the ultimate sacrifice. Despite a life of very real ups and downs, challenges and triumphs, when her life was on the line, Rachel stood with God. Her faith in the face of struggle is an incredibly inspirational story.
In faith and doubt, God is present, and "I'm Not Ashamed" confronts this powerful truth head-on.