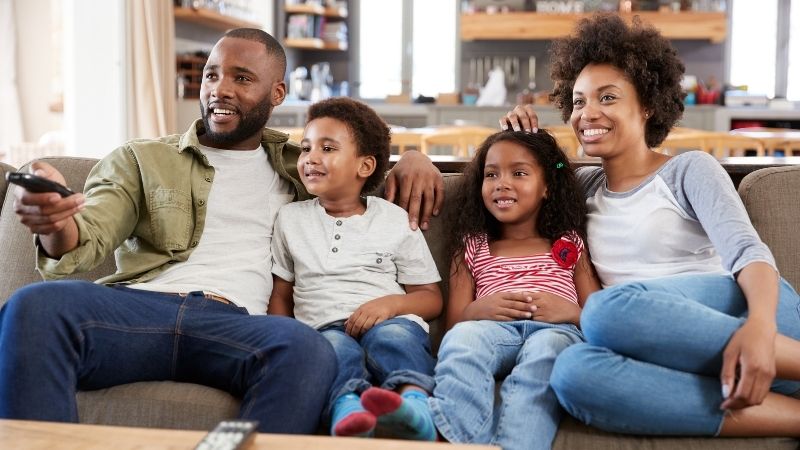 Are you looking for kids movie streaming options and TV shows that your kids can watch without any unwanted surprises? Well, you're in luck, as Pure Flix offers a ton of powerful, educational, fun and inspirational content for children — shows and movies like "The Saddle Club," "VeggieTales," "Super Book," "Bibleman" and many other options.
GET A FREE TRIAL: Watch Thousands of Faith and Family-Friendly Movies and TV Shows on Pure Flix
And if you're a fan of Disney's streaming service, you'll certainly love adding Pure Flix to your streaming subscriptions. Here are just a few reasons why you should become a Pure Flix member:
Kids Will Love the Shows
Pure Flix is filled with TV shows and kids movie streaming options for kids of all ages. These faith and family-friendly TV shows and movies will inspire your kids and grandkids, while leaving not only entertained, but encouraged.
Here are just a few of the titles that are streaming right now:
"The Beverlys"
Tommy agrees to take in three orphans as a last-ditch effort to save his career. Jamie does her best to help, but complete chaos ensues as the girls arrive; however, the girls surprise musical talents give Tommy a great idea! Watch the show right now on Pure Flix.
"Superbook"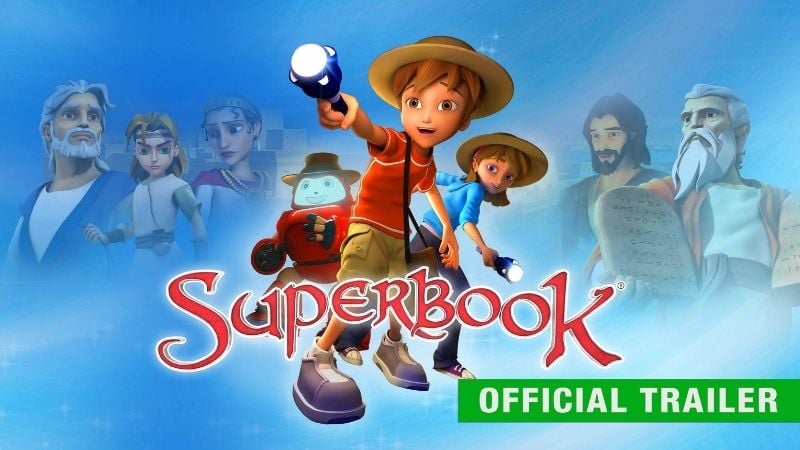 Middle-schooler Chris Quantum, his friend Joy and his robot Gizmo travel through time, finding adventure and discovering Biblical truth in this engaging series. Watch the show right now on Pure Flix.
"The Lost Medallion: The Adventures of Billy Stone"
A long-lost treasure transports two teenagers into the past. Watch their adventure unfold right now on Pure Flix.
Of course, kids movie streaming options are only the beginning for those looking for alternatives to Disney's streaming service. There's also a ton of content for adults — comedies, rom-coms, dramas and so much more.
READ ALSO: 8 Shows That Instill Biblical Values in Your Kids
Reasons to Add Pure Flix
The Messages Are Powerful
Pure Flix promises to offer TV shows and content that contains powerful and transformational messages.
Our shows and movies — whether they're kids movie streaming options or shows for adults and families — will leave people feeling edified.
This faith and family-friendly content sets Pure Flix apart, and solidifies us as a powerful alternative or addition to Disney's streaming service and any other platform like it. With Pure Flix, powerful messages are a given. You can explore all of our content right now to get a glimpse into the thousands of titles we have to offer.
There Are No Unwanted Surprises
One of the most important differentiators when it comes to Pure Flix is that there are no unwanted surprises. Pure Flix's kids movie streaming content, romantic comedies, dramas — all of our content — is faith and family-friendly.
This is a relief to many people who want to be entertained and inspired without objectionable content. This sets us apart from Disney's streaming service and all other streaming services.
READ ALSO: Christian Comedians Who Will Make You Laugh More Right Now
The mission of Pure Flix is simple: To bring to the forefront God-honoring media that strengthens your faith and values, is wholesome, clean and safe for the entire family and can be streamed seamlessly on any device.
From Christian movies that will renew your faith to inspiring kids content, there are a plethora of other reasons to choose Pure Flix. Want a free trial? You've got it!