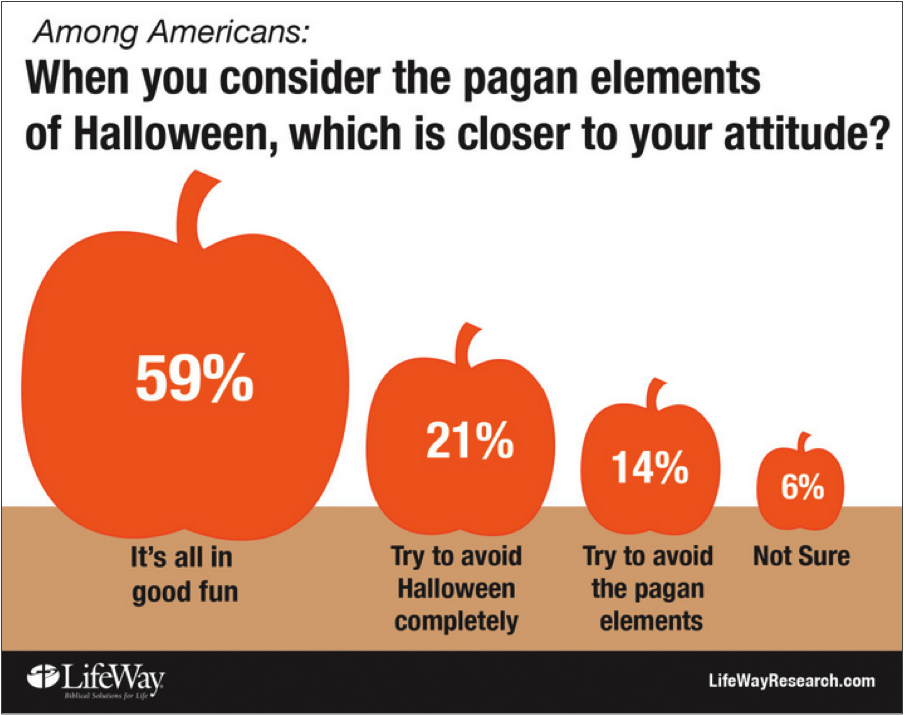 A recent poll conducted by our friends at Lifeway Research revealed some interesting stats on what Americans and people of faith, think about the pagan elements of Halloween. The data suggests that more than one-third of the country opts out of "pagan" elements of Halloween, if not taking a pass on it all together.
"As popular and pervasive as Halloween has become, there is still a sizeable minority that avoids at least some elements,…"More than two-thirds of evangelicals welcome the candy, costumes, or community interaction surrounding the holiday, but the majority are unwilling to label 'the pagan elements of Halloween' good." said Scott McConnell, vice president of Nashville-based LifeWay Research. See Full Report
According to a report on The Blaze this week, where they summarized the findings as follows: "On the religious front, 54 percent of Christians agreed that it is all in good fun, though 23 percent avoid Halloween altogether, with an additional 18 percent trying to avoid the pagan elements, according to LifeWay Research. While 71 percent of Catholics said that it is "all in good fun," that proportion is at only 45 percent among evangelicals; a total of 51 percent of evangelicals either avoid the holiday entirely or look past the pagan elements. " Read Full Story

Looking for an entertaining way to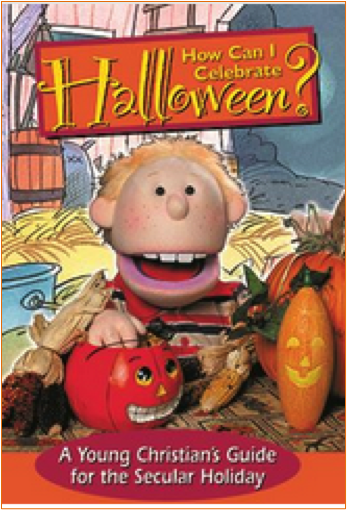 talk with your young children about Halloween? Check out this video "How Can I Celebrate Halloween - A Young Christian's Guide To A Secular Holiday" now streaming on Pure Flix.
Not a member of Pure Flix yet?
below and start enjoying thousands of originals, movies, TV shows, and educational programming - anytime, from virtually anywhere, on any device, free for a month.