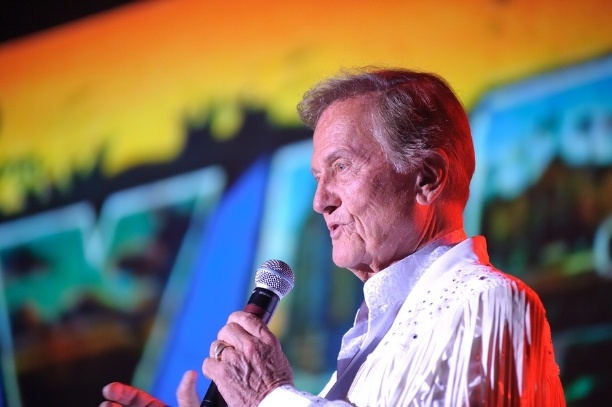 Let's face it: our world is not an easy one in which to be a Christian. Simply living our lives, talking about our faith, and running our businesses can be challenging. When a teacher is put on trial for even saying the name of Jesus in a classroom, as happens in the Christian movie God's Not Dead 2, the thought of living out our faith in public and the workplace can be a frightening notion. Pat Boone, the legendary singer, actor, and so much more, is an inspiration to Christians everywhere because he does just that -- he publicly lives out his faith and shows others how it can be a source of strength and consolation in times of trial.
All Things Are Possible with God
Pat Boone put his fate in the Lord's hands and allowed Him to be the author of Boone's life and successes. Beginning as a teen with his book Twixt Twelve and Twenty, and ending at 80 with his final album, "Legacy," Pat Boone has made quite a name for himself in the entertainment world. He's performed every kind of music from heavy metal to gospel, acted in more than a dozen movies, and has authored a number of books. A sgvtribune.com article states that he holds the Billboard record of having one or more songs on the charts for 220 consecutive weeks. Even Elvis called him a star!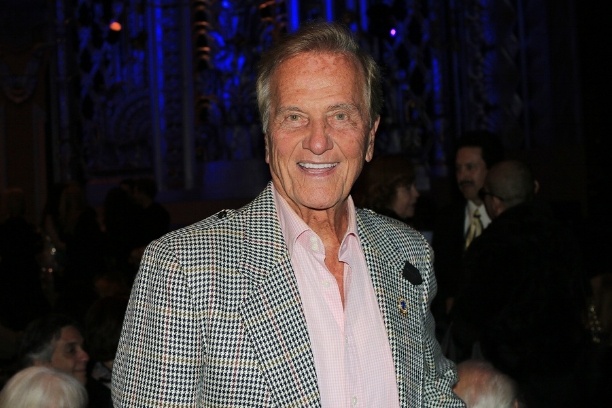 Read Also: Don't Say That: When the Name of Jesus Makes Others Uncomfortable
Though his name has been written in lights, his fame did not dim the light of his faith and love for God. In fact, his role in "God's Not Dead 2" as Grace Wesley's grandfather, who supports her through her trial, seems to have been written especially for him.
The Power of Prayer
Fifteen years ago, Boone's family experienced a tragic shock when his grandson, Ryan, who at the time was only 23, fell three stories through a stairwell and nearly died. Boone recalled in an interview for CBN.com how he gathered the family in the waiting room of the hospital and prayed while the doctors worked. It was prayer and faith that carried the family through. After a long road, Ryan, whom the doctors said would most likely have been in a permanent vegetative state if he survived, can walk with a walker, talk, and feed himself. That first night when the doctor told Pat's wife, Shirley, not to get her hopes up, she responded with words that can be attributed to the whole family: that she was a prayer warrior.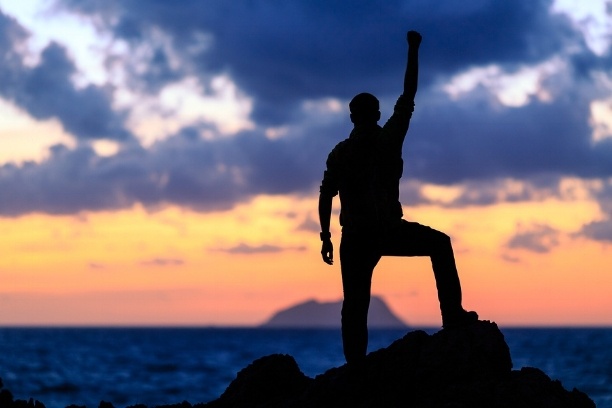 "I can do all things through Christ who strengthens me" Philippians 4:13.
The God of all Consolation
When bad things happen to good people, Pat Boone and his family are an example of how powerful prayer and faith can be. Watching the CBN.com interview, there is peace and strength in the faces of Pat and Lindy, Ryan's mother, as they recount the horrifying experience. Boone quotes 2 Corinthians 1:3-4 when he says that his family has been consoled by the Lord, and that he hopes that in listening to their story, others who are afflicted will in turn be comforted.
This world may not be the easiest place to be a Christian, but as Pat Boone's legacy shows, a little bit of faith and a lot of prayer will give us the strength we need.
You can find tons of exclusive content for "God's Not dead 2" at PureFlix.com.com. Visit PureFlix.com.com today and enjoy thousands of Christian movies and documentaries your whole family will love.
Read Also: God's Still Not Dead