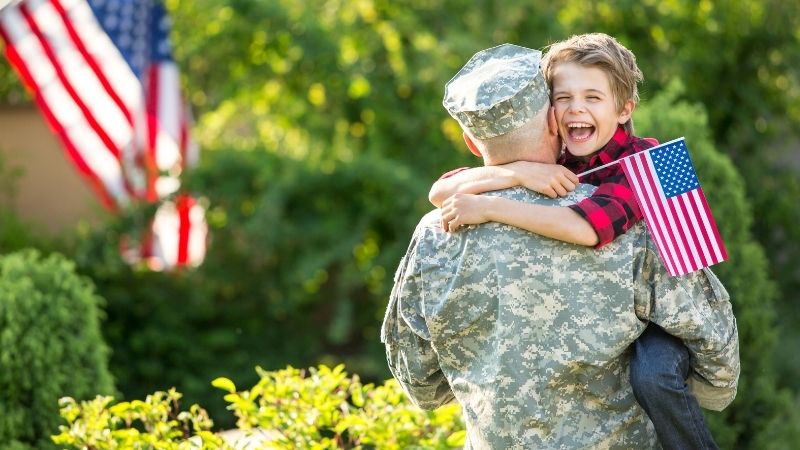 A woman whose father was brutally murdered when she was a child went on to experience pain, anger and bitterness due to her trauma — until an incredible transformation took root.
READ ALSO: ARMY VET TRIED TO TAKE HIS OWN LIFE — BUT GOD STEPPED IN
"[She] went through an incredibly dark, trying time ... went into the military and kind of packed some other things on top of that," Dr. Jenny Owens, founder of trauma healing group REBOOT Recovery, recently told Pure Flix Insider.
But everything changed for the woman after she started attending REBOOT, an organization that creates courses, training, and tools to help military veterans and individuals overcome past wounds.
"It was an incredible transformation for her," Owens said. "She began to see God not as an enemy, but as an ally and as Someone who was with her all along and Someone who could heal that bitter root in her heart."
Listen to Owens tell the story:
That heart-change led the woman to do something seemingly unimaginable: to write a letter of forgiveness to her dad's murderer.
"She wrote the letter, she mailed it to this person in jail," Owens explained. "She described it as the chains being broken in her life — the freedom that she's experienced because of God and REBOOT has been incredible."
READ ALSO: THE AMAZING WAY THIS GROUP HELPS COMBAT VETS HEAL FROM TRAUMA
The woman is now leading other REBOOT courses to help people overcome traumas, take her own experience of healing and use it as a catalyst for change.
This is just one of the many stories that Dr. Jenny Owens and her husband, Evan Owens, have witnessed since they founded REBOOT a decade ago. The program has helped more than 10,000 combat veterans and others better cope with their past traumas — and find and refine faith in the process.
The roots of REBOOT were set when Dr. Jenny Owens was working as an occupational therapist with active-duty soldiers who had traumatic brain injuries. While watching their recovery, she said she came to some important realizations about the lack of spiritual components in addressing their internal wounds.
"While we were addressing physical and mental wounds, we were really not addressing what I would call a 'soul wound,'" she said, explaining that past issues were "eating away at the core of these individuals."
From guilt and anger to frustration and regret, many of the veterans were experiencing untreated emotional ailments.
READ ALSO: DEPRESSION IN THE BIBLE: HOW SCRIPTURE HEALS US
"It was just causing them all kinds of symptoms — depression, anxiety, relationship problems," Owens said.
She and Evan started looking for ways to serve the military community, and before long they formed a meeting for prayer and mentorship and to help create a bridge to help veterans connect with God, one another and a broader Christian community. That's when REBOOT started to become a reality.
Today, the organization is serving veterans and individuals across America, with robust and compassionate trainings and programs.
"We empower everyday people ... we give them the tools needed to facilitate a faith-based trauma healing group," Evan Owens told Pure Flix Insider, noting that the organization offers training and programs that serve combat veterans, first responders and individuals facing all sorts of non-military traumas. "We have hundreds of groups across the country."
Evan said REBOOT helps bring hurting people together with others who are experiencing similar pains to begin healing by equipping churches and individuals across America with the needed tools. The core difference with REBOOT boils down to its emphasis on the importance of faith in Jesus.
DOWNLOAD: GRAB OUR INSPIRATIONAL MOVIE GUIDE AND STREAM POWERFUL FILMS TODAY
"To address trauma purely from a secular or mental health standpoint without accessing the spirit is really missing out on a core piece of the puzzle," Jenny Owens said. "While we can tackle the problem from these various angles, I don't think we're ever going really fully be able to address it until we get down to what we consider the roots of trauma."
Find out more about the incredible work unfolding at REBOOT Recovery here. Plus, you can support REBOOT and help them fund major initiatives, including opening new locations which allow them to extend their reach to all of those who need it.