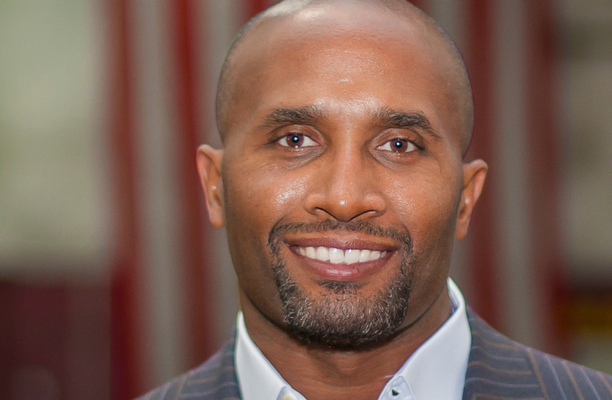 The following is a guest post from former NFL player, Eddie Mason. Eddie played in the National Football League for eight years for the New York Jets, Jacksonville Jaguars, and Washington Redskins. Eddie is now a life and fitness coach who believes that "there is no greater purpose than to have a hand in impacting the lives of people from the inside out."
Why is it so hard for us to take that next BIG STEP towards success - to really take life by the horns and know that God will always lend His help? The main reasons are those defining moments in life that created pain and whose intent were to destroy our purpose. As a result, we develop mindsets and practice habits of poor thinking that cause us to have a poor mental game focused more on accepting defeat than creating success. We become masters of convincing ourselves what we can't do instead of what we can. Unwittingly, due to this poor perspective based upon past experiences, we end up going through life letting opportunity after opportunity pass us by.
Until we become consciously aware of defining those moments in the game of life, and until we make an intentional attempt to identify our unconscious and overt issues, we will undoubtedly miss the opportunities and doors that God is trying to open for us. We must stop allowing those past life experiences to detour and define our life's destiny, and realize that the processes we all go through are an integral part of reaching our full potential and fulfilling our purpose.

We must stop allowing those past life experiences to detour and define our life's destiny. @PureFlix @masetraining
We must not only identify the issues, but address them with a sound plan, so that we take a closer look at our life's culture, the people we have allowed into our sphere of influence, and the mentors we have embraced to help give us guidance and wisdom. If any of these "trouble" areas are not addressed or reflected upon, then the success we desire will continue to become further and further out of reach. Not because we do not have potential, but because we have not developed the mindset necessary to apply discipline to fight for our destiny, for that which we have always desired to reach.
We inevitably allow fear, doubt, and unbelief, to cause us to see life with a limited perspective, which lends no passion for fulfilling our purpose. And so, we stand still in time, instead of maximizing it. If we are not careful, we will begin looking at others score big in the game of life, while we are left on the sidelines feeling like losers.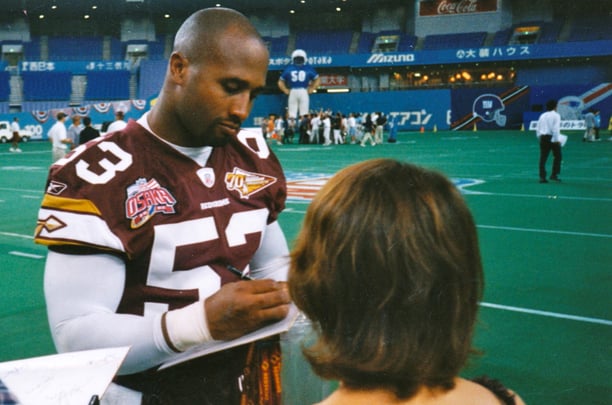 Coach Mason greeting a fan after a Redskins game.
And yet, through the divine grace of God, we hear the constancy of His small still voice nudging us to "GET IN THE GAME" and push beyond our past! However, convenience and becoming comfortable have become such close friends of ours that we have literally lost sight of our faith.
Now, in this moment, we have a choice: to keep allowing our past to define our present; or to make a life-changing decision to go for it and honestly consider the cost of what it may take to finally reach life's end zone.
To do that, we must walk by faith, refocus our attention, redefine our goals and redevelop a new strategy of skills that will inspire us to press forward, instead of looking backward. God never intended us to sit on the sidelines. We have to, once and for all, decide whether or not we will allow past circumstances, people who caused us pain, and situations that tried to steal our hope, keep us from counting the cost of whether our destiny and purpose in life is worth going for it all and to score big in the game of life.

We must walk by faith... and redevelop a new strategy of skills which will inspire us to press forward. @PureFlix
The Bible tells us that all things are possible to those that believe. That is a practiced mindset, and without that belief, we will have more when we are working towards our good.
Make no mistake, our failures are just as much a part of the game of life as our successes. These "turnover" events help us to develop a passion for fighting with a faith that creates laser focus and cancels out our fears.
If we believe in God's word, then we MUST believe that these moments were not meant to break us, but make us see that God takes what seems impossible and makes it possible. If we embrace the idea of counting the cost then we will better understand what takes to get to where God desires us to go and not accept defeat. It is then that we can progress with full assurance that we will conquer the mission set before us.
Get back in the game, because it is every bit worth the cost! - Coach Mason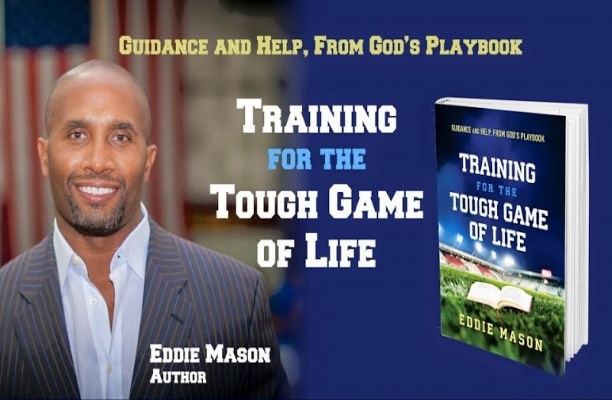 To learn more about Coach Mason's work and ministry, check out his book, "Training for the Tough Game of Life."
Read Also: 6 Powerful Christian Football Movies