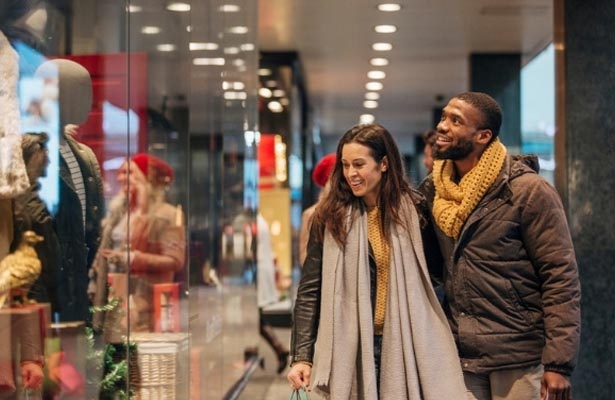 'Tis the season for gratitude and goodness. Case-in-point: an encouraging story out of Vermont, where an anonymous man walked into a Walmart and surprisingly paid off customers' outstanding layaway payments. The man, who simply called himself "Kris Kringle," left customers in awe, as he reportedly also bought items for people waiting in the layaway line.
Walmart isn't revealing how much the man spent when he randomly went to the store on November 15 to spread holiday cheer, but Julie Ann Gates, a woman who was at Walmart at the time and received the man's help, was left absolutely stunned, according to ABC News.
Read Also: 15 Powerful Bible Verses About Thankfulness and Gratitude
"I just can't put into words how much that man has done for so many people," she said. "He is the true meaning of Christmas."
Gates recalled hearing the man offer to pay off people's layaway orders while she was waiting in line. Then, he turned to her and asked if she, too, planned to put anything on layaway. She said that she did, but that she wasn't done shopping yet, CNN reported.
That's when the mystery man told her to run and get the items she planned on buying. Sure enough, when she returned he was waiting for her; the mystery layaway angel covered her entire $199 order — something that left her deeply grateful.
"Nobody does that," Gates told ABC News. "He was waiting for me to come back with my layaway, and he said 'You know, just go over to the cash register and I'll come over and I'll pay for it.'"
Read Also: 15 Ways To Live Beyond The Basic Beliefs of Christianity
Gates said she'll never forget the man's kind act. When she asked him for his name, he simply said "Kris Kringle" before walking away.
"I'll forever have his face embedded in my mind," she said.
This holiday season, show extra gratitude for your blessings by spending time with your family and friends. For more great content to help you walk closer to Jesus and grow your faith, be sure to subscribe to Pure Flix Insider.
And if you're looking for amazing Christmas movies to watch, subscribe to our holiday email list to receive highlights on new and favorite Christmas movies.