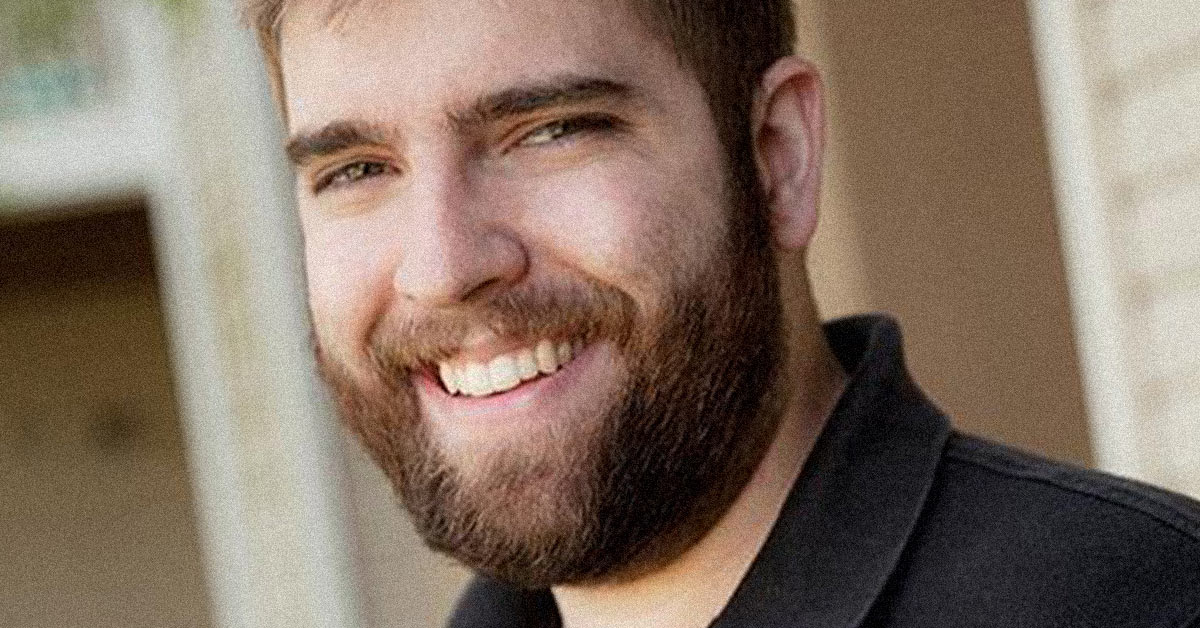 Kyle Prohaska, the producer of such Christian movies as "Love Covers All" and "Standing Firm", (currently streaming online at Pure Flix) is in an enviable position. He's found a way to marry his love for God with his passion for film and film-making process. "Any talent or ability I have is God's grace at work so it seems only natural to want to use the art form to bring Him glory in whatever way He sees fit," Prohaska said.
Prohaska recently took the time to answer some of our questions about his faith, career, his inspiration, the movie industry, and how Christ continues to guide him. First and foremost, he considers himself a storyteller; he uses his talents to create movies that positively impact people's lives with great stories and wonderful imagery. Check out Part 1 Kyle's interview below - we're sure you'll enjoy them!
1. Can you share your testimony?
I grew up in a Christian home, spent a lot of time at church, but God didn't change my heart until 2005. I was at a conference and the Gospel was shared more than once. There's no specific moment I can recall, but I felt the weight of my own sin for the first time and that broke me. I always believed God was real for as long as I can remember, but not until then did I have a fear of God come over me. My progress as a Christian has been slower than I would like as I look back over the last 10 years, but God has me in His hands. Faith is about daily steps.
Read Also: Bringing Christ to Hollywood: One Prayer at a Time
2. When did you know the Lord wanted to use your gifts and talents to produce films? How did you start out and what challenges did you face?
I've loved movies ever since I was a kid, but making them always seemed impossible. Most films I'd seen were bigger Hollywood films, not smaller studio films or Indies (independent films). I missed the Indie wave of the '90s, so the idea of "normal people" making a movie was lost on me. It wasn't until 2007 when I first saw "Flywheel" and "Facing The Giants" that I realized it might be possible for me to make one. I had been building my technical skill-set for years, but the light bulb hadn't turned on. Seeing what The Kendrick Brothers did inspired me.Suddenly it felt possible, and off I ran.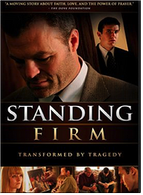 My first film "Standing Firm" starred friends and family, was paid for mostly out of pocket, and then completed in my bedroom. It was about as Indie as you can get. I had never written a screenplay or directed anything before. I grew up in a town with one stop-light, so the idea of making a movie sounded nuts to pretty much everyone. In a way, everyone was right. It was nuts.
The very first challenge was doubt. Was it possible? Was I crazy? I had many moments of frustration. I think sometimes ignorance kept me going. If I knew what was really ahead of me, I would've quit. For better or worse, I'm a dreamer at heart and an executor by thought and deed. I'm a little relentless at times, to say the least, from doing the dishes to making movies. I exhaust myself! All that combined with my youth… 20 years old by the time we started shooting (a challenge of its own), helped me power through other challenges ahead. Many sacrificed to help make that movie possible and I'm grateful.
They had no reason to think I could pull it off, but in the end I think they weren't trusting me, they were trusting God…which is a far better place to be. I made a lot of mistakes on-screen and off, but I believe God was glorified and lives were impacted. Thank goodness!
Read Also: Is Jesus in Hollywood? History of Christian Filmmaking
3. Why do you produce movies and what do you like most and least about producing films and why?
It's a complicated question, because I fell in love with movies before I fell in love with Christ.
Ultimately, my desire to make movies comes from a love of the medium as a whole. I love storytelling, I love film, I love every intricate part of the process that goes into making a film. It's my passion. Film brings all other art forms together and aims them towards a common goal.
Where it becomes extra special to me, is to marry my love for God with my love for film. Any talent or ability I have is God's grace at work so it seems only natural to want to use the art form to bring Him glory in whatever way He sees fit. In the end, movies collect dust, impact fades, and the emotional highs at the cinema on a Friday come and go like the wind.
I think without Christ, movies would've been my functional God, so in a sense He's redeemed the art form for me and given it purpose it never would provide on its own.
In terms of what I like most about making movies, it's hard to pick one thing. Hearing how your film impacted someone is always a special reward, and being alone in the editing room when you realize that scene you loved or that line you wrote is going to work…that's special.
However, I think I enjoy the on-set experience most and the community that comes with that. It can be rough when the pressure is high, but when your team is working hard and everyone is enjoying the process, it's great. Just thinking about it makes me excited! I'm an extremely introverted person, but I come alive on a set. I love leading a team of people and doing whatever I can to make sure they're taken care of. There are no small jobs. Everyone has value and every role is critical. Behind every great director or producer and whatever movie
they're known for is a massive team of people who helped make it possible. There's no movie without them.
I think what I like least about making movies is that they're so difficult to make. They're expensive, take years of your life, and like any art form, they're extremely unpredictable. You can sweat and bleed for a film and it can still become a mess. The fact any movie gets finished, even a bad one, is a miracle. They also put relationships to the test, especially lower-budget films. Making a movie is a massive undertaking that should never be entered into lightly. I have deep respect for anybody who attempts to make a film.
Read Also: 10 Hollywood Actors Who Love Jesus
4. What do you believe are the key ingredients that make a film truly great, impactful?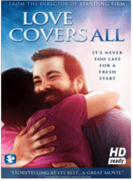 It really comes down to story and character. Everything else can be sub-par, but if the story doesn't work, if there aren't compelling or well-developed characters, you have nothing to build upon. It all starts with the script, the story, the structure, the human connection. Make me care. If you can get that right, you're on a good track. It doesn't guarantee a great movie, but it helps make it possible.
We hope you have enjoyed Part 1 of Kyle's interview. Stay tuned for Part Two next week and don't forget to check out Kyle's movies now streaming on Pure Flix, "Love Covers All" and "Standing Firm".
If you aren't yet a member of the Pure Flix Streaming Service,
to start your free month trial.