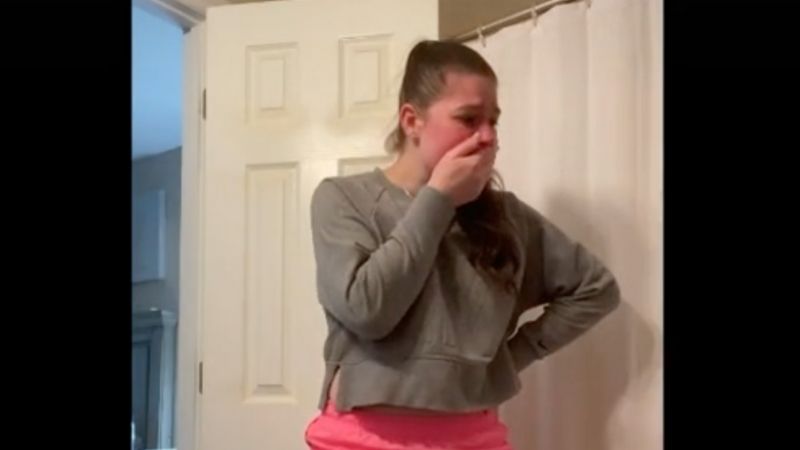 A woman's viral video revealing the moment she discovered she was pregnant after having a miscarriage is once again making rounds — and it's powerful!
READ ALSO: 'A GIFT FROM GOD': REPORTER QUESTIONS SPRINTER SYDNEY MCLAUGHLIN MOMENTS AFTER RECORD-BREAKING VICTORY AND SHE TURNS IT ALL BACK TO THE LORD
People Magazine is among the outlets sharing Lauren Bennett's 2020 video showcasing her tears of joy — and her invocation to God — after seeing her positive pregnancy results.
"Oh, thank you Lord," she cried. "Thank you God. Thank you God ... protect my baby. Oh thank you!"
The shortened video shared by People is powerful, but a longer video shared on Bennett's Tik Tok page, which recaps her pregnancy, is even more touching.
Complete with photos from her entire pregnancy and moments after the birth of her baby boy, the video offers the rest of the story, and leaves viewers deeply inspired.
In a separate video posted to Tik Tok, Bennett discussed the power of faith and the importance of a relationship with Jesus.
SIGN UP: GET THE BEST FAITH AND ENTERTAINMENT HEADLINES DELIVERED TO YOUR INBOX
"If you don't have a relationship with the Lord, get you one," she proclaimed. "There is nothing like it."
We'll leave you with the original video that shows her full reaction to the pregnancy:
Want more inspiration? Be sure to sign up for more faith and culture headlines delivered right to your inbox.
Featured Image Credit: Lauren Bennett/Tik Tok
OTHER MUST-READ STORIES: