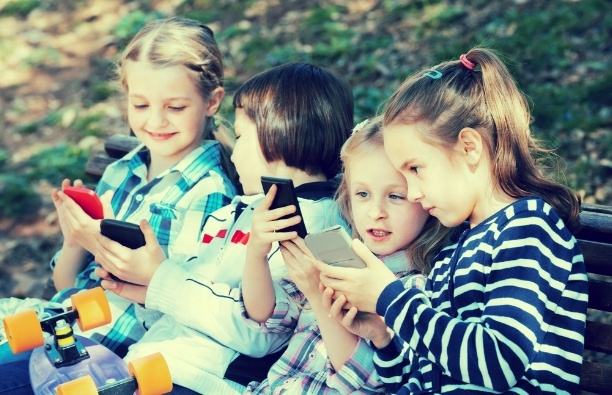 Tablets, phones, and TV screens. We're surrounded by them, and our children are drawn to them like a moth to a flame. While this comes to our advantage when a toddler is cranky or the kids need to wind down with a movie, it's also too easy to walk the line between a healthy amount of tech time and too much.
Last week, the AAP (American Academy of Pediatrics), announced some new guidelines for your children's media use, and to help parents manage these guidelines they also developed an interactive online tool that can be personalized to meet the specific media goals of your family.
Yolanda (Linda) Reid Chassiakos, MD, FAAP, lead author of the technical report, "Children, Adolescents and Digital Media," likens media parenting to any other type of parenting. "Parents play an important role in helping children and teens navigate the media environment, just as they help them learn how to behave off-line." In an effort to help parents make informed choices, Dr. Chassiakos added, "the AAP wants to provide parents the evidence-based tools and recommendations to help them make their children's media experience a positive one."
Summary of the AAP's New Recommendations for Children's Media Use
Here is a quick summary of the AAP's reports. For more information, click here.
For children younger than 18 months, avoid use of screen media other than video-chatting. Parents of children 18 to 24 months of age who want to introduce digital media should choose high-quality programming, and watch it with their children to help them understand what they're seeing.
For children ages 2 to 5 years, limit screen use to 1 hour per day of high-quality programs. Parents should co-view media with children to help them understand what they are seeing and apply it to the world around them.
For children ages 6 and older, place consistent limits on the time spent using media, and the types of media, and make sure media does not take the place of adequate sleep, physical activity and other behaviors essential to health.
Designate media-free times together, such as dinner or driving, as well as media-free locations at home, such as bedrooms.
Have ongoing communication about online citizenship and safety, including treating others with respect online and offline.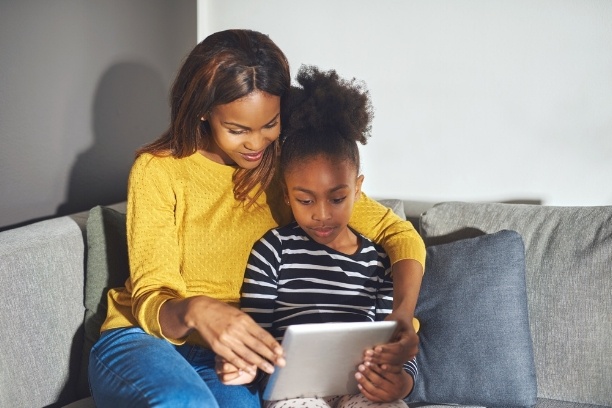 Make the Most Out of Your Child's Media Time with Pure Flix
Jenny Radesky, MD, FAAP, lead author of the policy statement, "Media and Young Minds," said, "What's most important is that parents be their child's 'media mentor.' That means teaching them how to use it as a tool to create, connect and learn."

There's only so much time your children should spend interacting with technology and media, so make that time worthwhile. Pure Flix strives to provide your family with content that helps children grow in all aspects of their life, including their spiritual well-being. Find some examples in the "Kid's Choice" and "Education" sections of PureFlix.com. Older children and teens will enjoy family movies from this list. You can stream any of these movies plus thousands of other family movies, TV series, and originals for free when you sign-up for a free trial at PureFlix.com.
Read Also: Are You Spending Enough Quality Time With Your Kids?