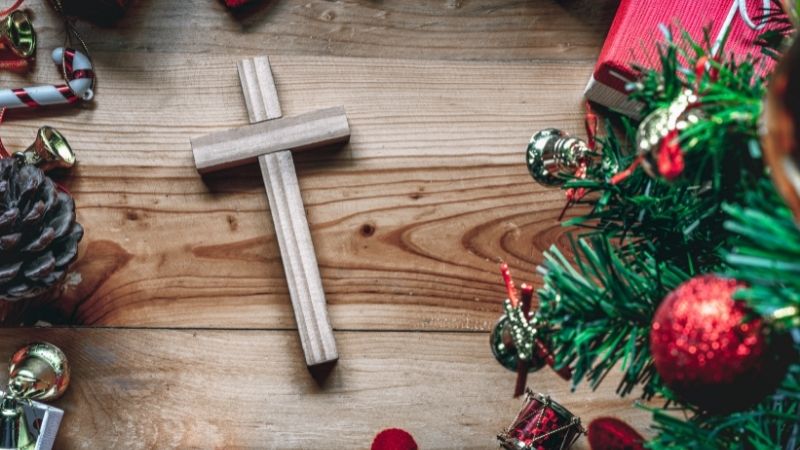 Remember when you were a child and could hardly wait to jump out of bed on Christmas morning? Christmas is all about anticipation!
Just like the Jewish people anticipated the coming of the Messiah, you can create an atmosphere of anticipation in your home that will renew the wonder of the season and help keep Christ in your family's Christmas. Here are six tips to help you make the holiday season special.
READ ALSO: CHRISTMAS COUNTDOWN: 10 CHRISTIAN MOVIES TO CELEBRATE CHRISTMAS
6 Tips to Make The Holiday Season Special
1. Make A List
The joy of Christmas can easily get lost in the busyness of the season. Before your calendar is packed with obligations, make a list of the events that are important to your family. Don't be afraid to break traditions or build new ones! Allow for spontaneity, but wise planning now will cut back on holiday stress.
2. Set Expectations
Often Christmas can disappoint us because of unrealistic expectations. Before your kids have their heart set on a high-dollar item, gently steer them towards gifts that your budget can handle. In the same way, if you're dreaming of a picture-perfect Christmas, reconsider what's important and don't put expectations on yourself or your family that dampen the simple beauty of celebrating Jesus.
READ ALSO: 5 CHRISTMAS BIBLE VERSES AND STORIES TO REFLECT ON THIS SEASON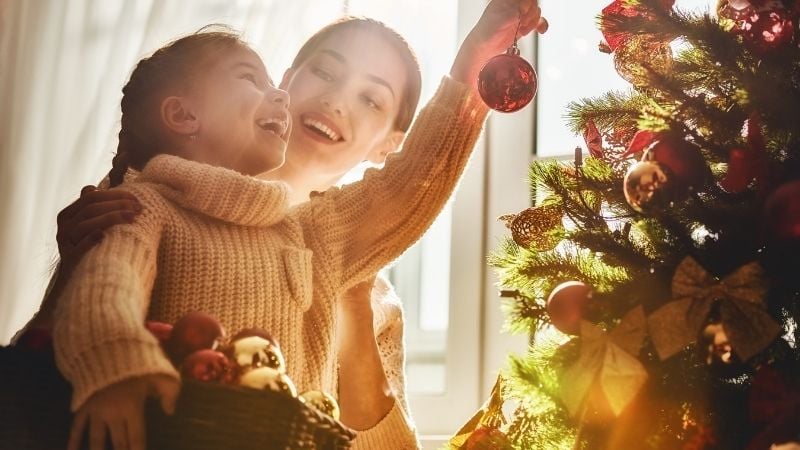 3. Deck The Halls!
Decorations don't need to be elaborate, but they're a wonderful way to remind us of the importance of the season. When we take the time to trim a tree or hang an advent calendar, it signals to our children that this is important. This season is special. There may have been no room for Jesus in the inn, but we're making room for Him in our lives.
4. Encourage The Spirit of Giving
God so loved the world that He gave His one and only Son! Christmas offers wonderful opportunities to encourage the spirit of giving. Is there a food pantry in your community? An angel tree at your church? Help your kids imagine the joy of someone less fortunate enjoying a good hot meal or a child finding a special gift under the tree that they helped pick out.
READ ALSO: CHRISTMAS JOY IN A PANDEMIC WORLD: REGAIN THE WONDER OF THE CHRISTMAS STORY
5. Discover the Wonder
Read through the Christmas Bible story together. Talk about what Mary or Joseph might have felt as they cradled the infant Son of God in their arms, or the shepherd's excitement as they rushed to the stable to "go and see" what the angels in the sky had announced to them. Create moments to talk about the miracle of the birth of Christ and its significance in our lives today.
6. Relax & Enjoy
Before you allow the go-go-go of the season to overwhelm you, remember that some of the best memories you can create with your family are those special evenings at home in the cozy warmth of a twinkling Christmas tree. When everyone is ready to step away from busy holiday activities, a favorite board game or a Christmas movie can be a relaxing and fun way to keep hearts and minds on the reason for the season.
Hope these tips help you this year! If you're looking to bring the Christmas spirit into your home this year, check our list of best Christmas movies online - it's great for both gathering the family around to relax or just throwing on in the background while you get your stuff done. Become a Pure Flix member today!