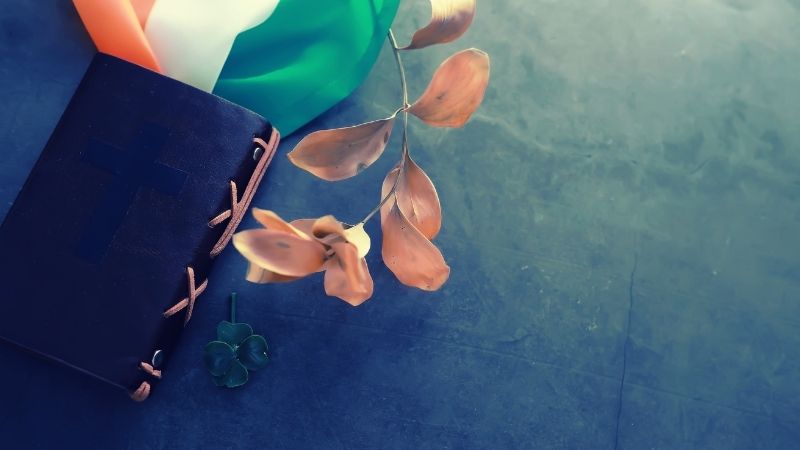 Like many of the holidays we celebrate throughout the year, Saint Patrick's Day is deeply rooted in Christianity. Traditionally an Irish holiday, Saint Patrick was actually a British Bishop who baptized thousands in Ireland. His good work is honored each year on March 17 all over the world.
Irish Prayers & Irish Blessings
This year to help your family bring back some of the Christian emphasis to the holiday, here are some Irish prayers and blessings that you can say together on March 17 and throughout the rest of the year.
WANT MORE HISTORY & INSPIRATION? SIGN UP FOR THE PURE FLIX INSIDER EMAIL NEWSLETTER TODAY!
There is a lot of mystery surrounding the history of St. Patrick's Day, but we do know that Patrick was a man who came to faith after many trials. He was enslaved by Irish raiders as a teenager. After being freed, he returned to his family. God put a calling on his heart to become a Catholic priest. From there he is accredited with introducing the Christian faith to the tribes of Ireland.
Irish Prayer
May God give you for every storm, a rainbow, For every tear, a smile, for every care, a promise, And a blessing in each trial. For every problem life sends, a faithful friend to share, For every sigh, a sweet song, and an answer for each prayer.
This Irish prayer reminds us to remain grounded in God's faithfulness and promises. Despite the trials that life will bring, God will always be by our side.
READ ALSO: SAINT PATRICK'S DAY: THE STORY THAT CREATED THE HOLIDAY
Irish Blessing For Marriage
May God be with you and bless you. May you see your children's children. May you be poor in misfortunes and rich in blessings. May you know nothing but happiness from this day forward.
This Irish blessing for marriage would be a wonderful addition to any marriage ceremony. Placing and keeping God at the center of your marriage will keep your love strong – through the good times and the bad.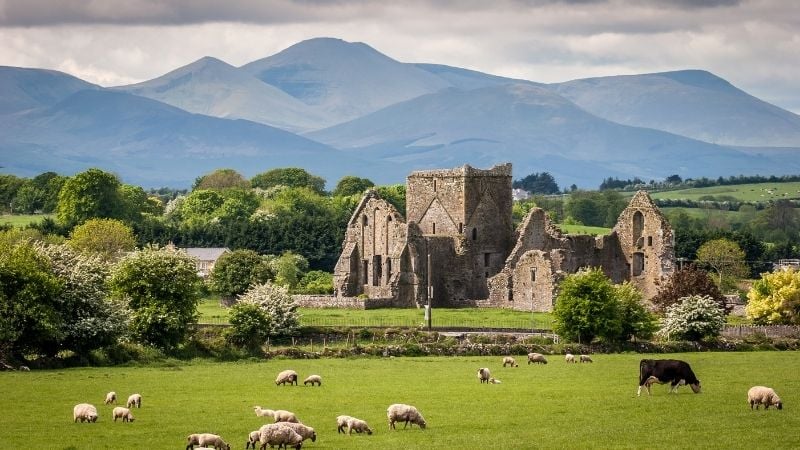 Gaelic Irish Blessing for Children
Dearest Father in Heaven, Bless this child and bless this day of new beginnings. Smile upon this child and surround this child, Lord, With the soft mantle of your love. Teach this child to follow in your footsteps, And to live life in the ways of love, faith, hope and charity.
This Irish blessing for children is a great way to pray over your children and remind yourself that every day is a new day in a child's eyes. Taking time to remember their perspective will help deepen your relationship.
Irish Blessing For The Home
Bless this house, o Lord, we pray. Make it safe by night and day. Bless these walls so firm and stout, keeping want and trouble out. Bless the roof and chimney tall, let thy peace lie over all. Bless the doors that they may prove ever open to joy and love. Bless the windows shining bright, letting in God's heavenly light. Bless the hearth a-blazing there, with smoke ascending like a prayer. Bless the people here within... keep them pure and free from sin. Bless us all, that one day, we may be fit, O lord, to dwell with Thee.
This Irish blessing for the home is actually a poem by Englishwoman Helen Taylor. But the sentiment rings true even almost 100 years later.
FREE DOWNLOAD: THE PURE FLIX FEARLESS FAITH MOVIE GUIDE
An Old Irish Blessing
May the road rise up to meet you. May the wind always be at your back. May the sun shine warm upon your face, and rains fall soft upon your fields. And until we meet again, may God hold you in the palm of His hand.
This traditional Irish blessing actually represents the trinity – the wind is the Holy Spirit, the sunshine is God's mercy and the rain is God's provision through Jesus Christ. It is often used when family members part or as part of a remembrance of a loved one who has passed.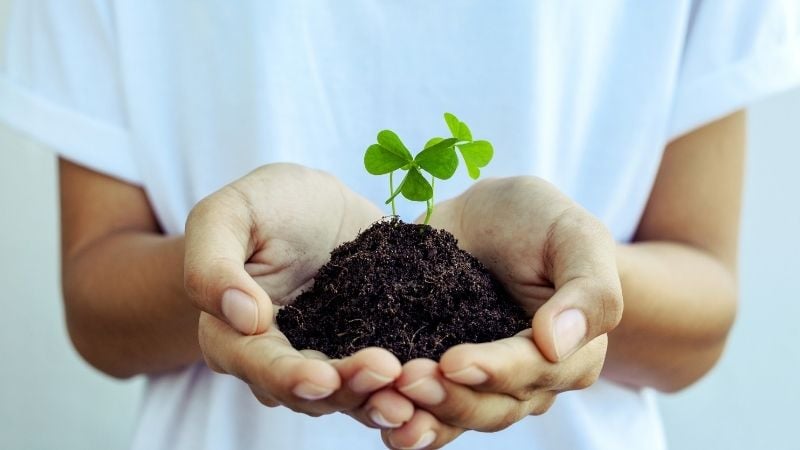 An Old Celtic Irish Blessing
May the blessing of light be on you— light without and light within. May the blessed sunlight shine on you and warm your heart till it glows like a great peat fire.
This Celtic Irish blessing reminds us of this Bible verse from the Gospel of Matthew that reminds us to be a light in the world:
"The eye is the lamp of the body. If your eyes are healthy, your whole body will be full of light. But if your eyes are unhealthy, your whole body will be full of darkness. If then the light within you is darkness, how great is that darkness!" – Matthew 6:22-23 (NIV)
We hope this list encouraged you. Don't forget to download your free Fearless Faith Movie Guide.