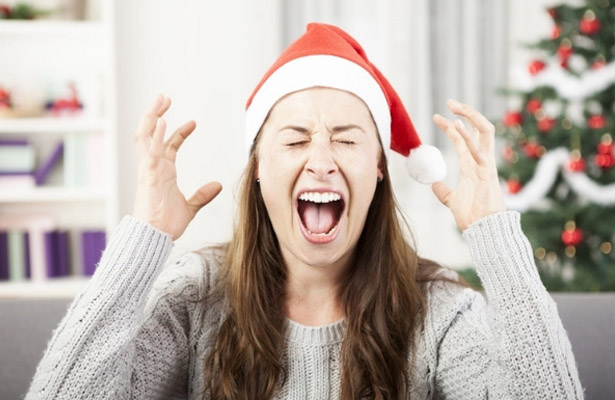 The Christmas season is packed with fun — and responsibility. From gift buying to cooking and preparing, there's no shortage of activity. And with already busy lives, these holiday demands can sometimes be overwhelming. If you're looking to prevent holiday stress and holiday blues, this Christmas survival guide is perfect for you.
Here are eight ways you can prevent and combat holiday stress this year:
Turn to Scripture to Avoid Holiday Blues
Christmas can be a difficult time, especially for those who don't have a lot of family or loved ones to celebrate with. From tough family dynamics to personal struggles that crowd joy out of the season, there are plenty of events and circumstances that can lead to holiday stress.
Read Also: Ever Wonder What the 12 Days of Christmas Are?
Luckily, Christians have scores of scriptures that can help us navigate the complexities and difficulties of life — Bible verses that speak truth into our lives and arm us with the information and encouragement needed to push back against the holiday blues. If you're looking for strength, here are just 20 such scriptures to consider this holiday season.
Prevent Holiday Blues by Setting Realistic Goals
Set realistic goals this holiday season. Whether it's gift buying or celebratory traditions, be sure to make your goals, expectations and limitations known early on to friends and loved ones, alike. Make a commitment not to overextend yourself, and take the steps needed to have a happy and healthy holiday season.
Stop Holiday Blues by Doing Only What You Can Do
Likewise, remember to "do only what you can do." Be flexible this Christmas season. If you want to avoid holiday stress you need to realize that there will likely be changes and amendments to your schedule — and to your typical traditions. Schedules change and life throws curveballs. You're only one person and you can only control so much. Remember that this season.
How to Prevent Stress: Follow James 3
The holidays can sometimes bring attention to difficult family dynamics. If you're wondering how to prevent stress when it comes to this difficult reality, take some time to focus on James 3, which discusses the power of the human tongue. James 3:3-6 (NIV) warns us when it comes to policing what's coming out of our mouths — truly solid advice for the holiday season:
"When we put bits into the mouths of horses to make them obey us, we can turn the whole animal. Or take ships as an example. Although they are so large and are driven by strong winds, they are steered by a very small rudder wherever the pilot wants to go. Likewise, the tongue is a small part of the body, but it makes great boasts. Consider what a great forest is set on fire by a small spark. The tongue also is a fire, a world of evil among the parts of the body. It corrupts the whole body, sets the whole course of one's life on fire, and is itself set on fire by hell."
Be Open to Newfound Traditions
Health Line offers up some pretty solid advice for beating holiday stress and avoiding the Christmas blues: "be open to new traditions." The site explains: "You may have an image of what you think the holiday should consist of, and this may not be what's actually happening. Instead of holding on to what the holiday should have been, allow new traditions to unfold."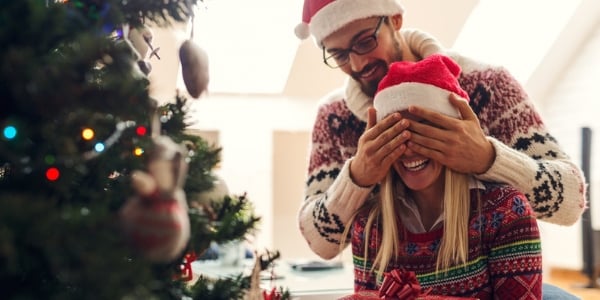 Talk to a Designated Friend or Loved One
With how difficult the holidays can be, consider designating a friend or loved one to check in with. This person can be someone you chat with about your struggles and triumphs during advent — a loved one who can help you beat the holiday blues.
Read Also: Three Christmas Bible Verses to Reflect on This December
Keep to Your Normal Patterns to Beat the Holiday Blues
The holidays are often a time when eating and sleeping patterns start to unravel. With Christmas parties and a busier-than-normal schedule many of us are tempted to go off routine, though it's a good idea to try and keep as normal a pattern as possible. This is especially true when it comes to healthy eating, working out and healthy sleeping habits.
Avoid Holiday Stress by Remaining Spiritually Healthy
Last, but certainly most essential: Keep your spiritual health in check. Be sure to continue your patterns of prayer, scripture reading and church attendance. Rather than falling into the trap of pushing God to the side, ensure your relationship with the Almighty remains healthy during the holiday season.
We hope these eight tips will help you avoid holiday stress and the holiday blues this Christmas season. Please read the Pure Flix Insider blog for more tips, scripture lists and encouraging articles aimed at helping you navigate life and be inspired.