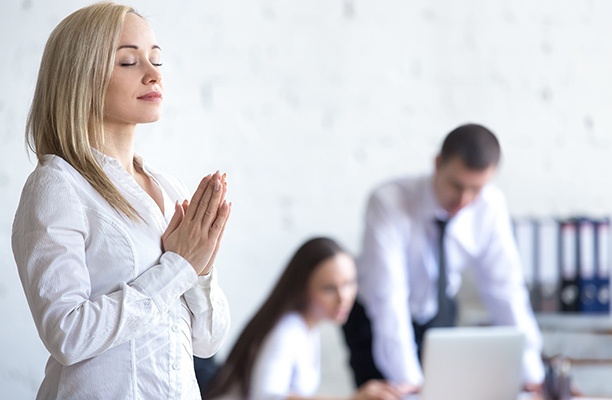 Today's professional world needs a new kind of Christian; one who is confident and mature in faith and courageous and effective in speech. It needs people who are willing to stand united in prayer, for only through God will the professional world be reached.
Discover how you can transform your workplace simply by coming together and uniting as one in prayer.
Wait on God
Jesus told the disciples that God stood ready to move, but waited for the believers to come together and pray. Heaven stands ready to move in your workplace, but God is waiting for you to make the first move, and not always the one you think. Standing up and sharing your testimony will happen in time.
For now, the best move you can make is to pray together with other believers. If you don't know any at work, meet with other believers outside of work to pray.
Seek God's Heart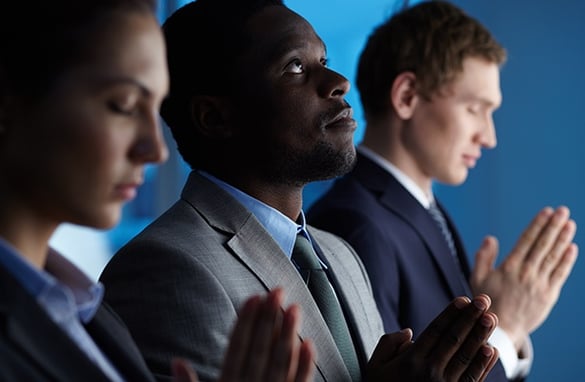 Prayer finds its source in God's heart. When Jesus taught his disciples to pray, he instructed them to seek God's will first, modeling this later in his garden prayers.
When believers unite in seeking God's will, they find it. God won't remain hidden from those truly seeking Him. Come together and ask for His presence in your work center.
Remain Faithful
The Bible teaches believers that strength lies in numbers, even when it's only two. Often, the mission of the believer falls short because they lose faith. They fail to see God's will in so few joining forces with them. The key to powerful prayer is to never stop and to never lose faith.
Be Unified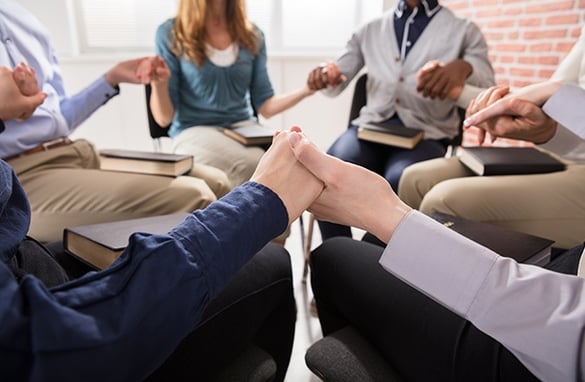 When Jesus instructed believers to come together and pray in His name, he preceded those instructions with an admonition to remain unified. When He spoke the Lord's Prayer, He first prayed for God's will to come about, promptly following that with a prayer for us to forgive others.
The theme in each is to remain united as believers pursuing God's will. Be one in your workplace prayer, building each other up and edifying one another.
Attract God
Jesus taught us to focus on drawing God into our presence. He specifically instructed believers to seek God first in all things, focusing on the power of being gathered in Jesus' name and not so much on being attractive to the world (John 15:18).
Rather than praying for unique words, insights, or opportunities, pray together for God to enter that space and to enter your workplace. Pray for His intervention in the hearts and minds of your coworkers.
The power to move in the professional world lies not in your unique testimony, your fancy words, or even your winning personality. It lies in God's heart and it is best to pursue that in workplace prayer with other believers.