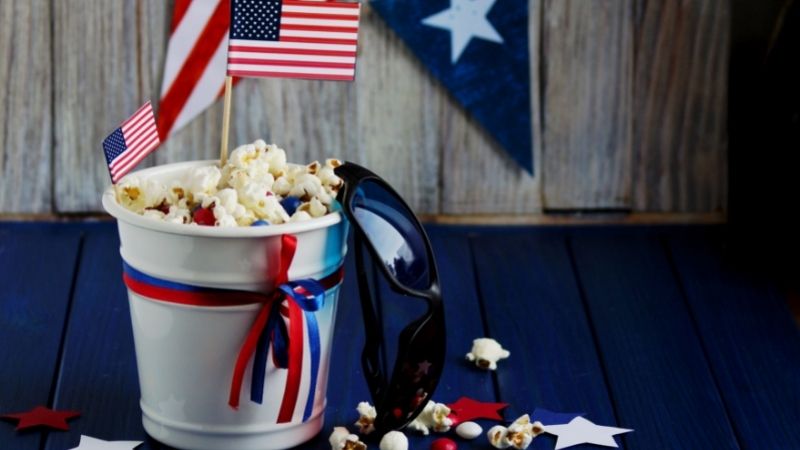 If you're looking for a different way to celebrate the 4th of July this year, how about hosting an outdoor movie night to complement the food and fireworks that usually accompany the day. You can invite your friends and neighbors to socialize and spend time together while maintaining a safe distance outside and remembering what America is all about.
Here's how to host a great outdoor movie night!
JOIN THE SUMMER FUN! DOWNLOAD THE PURE FLIX FAMILY CAMP GUIDE TODAY! The "Pure Flix Family Camp Guide" has summer fun activities for kids, and everything you need for an exciting, six-week "family camp" that is filled with activities, recipes, devotionals and films designed for busy families of all ages and interests.
OUtdoor Movie Night Tips
Set-up a Movie Screen
If you don't have a large blank white wall, a white sheet draped on the side of your house will be all you need for one outdoor movie night screening. Set up lawn chairs in front of the screen or position the screen in front of your existing lawn furniture for easy viewing. The Pure Flix Family Camp Guide has even more tips and tricks on how to set up an outdoor movie night and recommendations on projectors!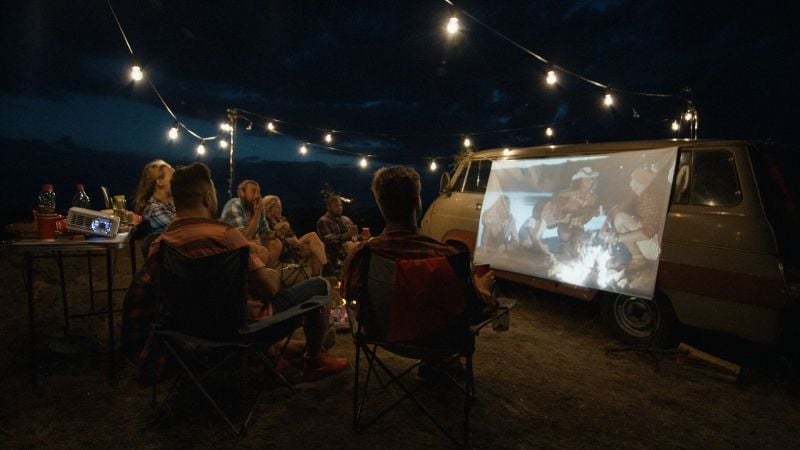 Decorate the Event Space
Make a garland with mini-American flags to string around the party area, or run red, white and blue ribbon around paper lanterns to hang from nearby trees. Layering red and blue flowered tablecloths and placemats will add to the festive atmosphere.
READ ALSO: 4 STUNNING FACTS ABOUT JULY 4TH AND AMERICA'S INDEPENDENCE
Have Great Snacks
Just think about what's at a movie theatre, and give it an Independence Day twist. You can get festive candy at any grocery store, and popcorn is always a hit with movies. You can also buy red, white, and blue cupcakes or firecracker popsicles to add to the festiveness of the day.
Choose a Patriotic Flick
Stream "Drive Thru History: America" and get a first-hand look at some of the places where our founding fathers risked their lives to shape our burgeoning nation.
Stream "The American Heritage Series>" documentary on what's happening in classrooms across America: teachers are dismissing fundamental truths about the role of God in our nation's founding.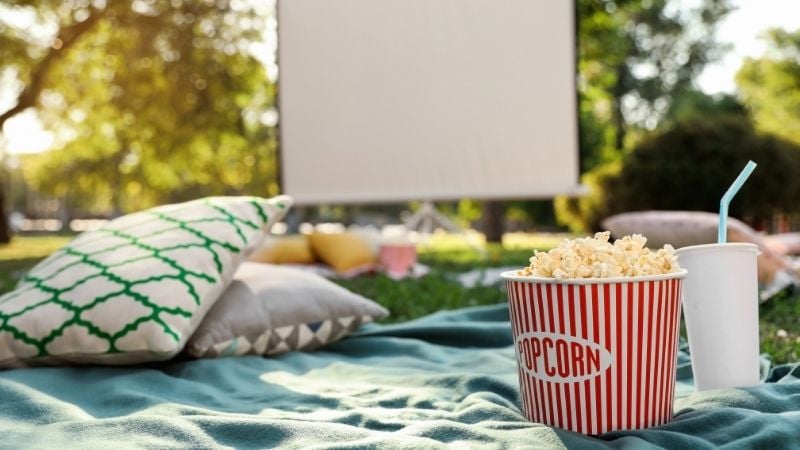 Stream "Saints and Soldiers" and watch how two Allied soldiers brave the German winter behind enemy lines. *Parental Warning: Language. Recommended for ages 12 and over.*
Stream "Faith Of Our Fathers" and witness the legacy two fathers leave for their children, proving the devastation of war cannot break the love of a father for his son. *Recommend for ages 12 and up.*
READ ALSO: IT'S CHRISTMAS IN JULY! 8 FAMILY FILMS YOU CAN STREAM RIGHT NOW
Stream "A Christmas Truce" and see romance blossom even during war. An American soldier and a Belgian woman fall in love during a brief holiday truce amid the Battle of the Bulge. When fighting resumes, they promise to reunite on the first Christmas after the war ends if they both survive.
And that's just the start of the fun summer activities for the family! Don't forget to get your "Pure Flix Family Camp Guide" for more family activities and movie recommendations. Be sure to snap pictures of the snack-making, devotion discussions, activities and movie nights and share the images on social media with the #PureFlixFamilyCamp hashtag! We can't wait to see the summer fun unfold!
Head here to download the Pure Flix Family Camp Guide today to start fun summer activities for kids and the whole family — and to stream some powerful movies! And get your free trial to Pure Flix to stream thousands of faith and family-friendly movies and shows right now!