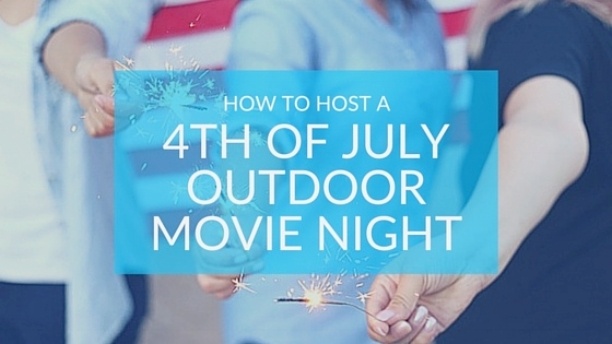 If you're looking for a different way to celebrate the 4th of July this year, how about hosting an outdoor movie night to complement the food and fireworks that usually accompany the day. You can invite your friends and neighbors to socialize and spend time together remembering what America is all about. Here's how to host a great party and even have an opening to share your faith with some, if they are interested.
Set-up a Movie Screen
If you don't have a large blank white wall, a white sheet draped on the side of your house will be functional for one night's viewing. Set up lawn chairs in front of the screen or position the screen in front of your existing lawn furniture for easy viewing.
Decorate the Event Space
Make a garland with mini-American flags to string around the party area, or run red, white and blue ribbon around paper lanterns to hang from nearby trees. Layering red and blue flowered tablecloths and placemats will add to the festive atmosphere.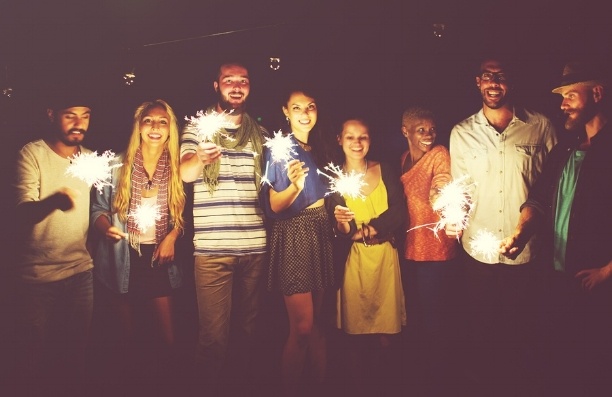 Read Also: 6 Best Christian Movies for Memorial Day
Have Great Snacks
Just think about what's at a movie theatre, and give it an Independence Day twist. You can get festive candy at any grocery store, and popcorn is always a hit with movies.You can also buy red, white, and blue cupcakes or firecracker popsicles to add to the festiveness of the day.
Choose a Patriotic Flick
PureFlix.com has plenty of choices for

movies you can watch as you celebrate the anniversary of America's independence. Here are a few movies to choose from:
"Faith of Our Fathers" tells the story of fathers and sons during the Vietnam war and afterward.
"Unsung Heroes: The Story of America's Female Patriots" was produced by Ron Howard and tells about women and their role in the military during America's history up to the present.
"Indescribable" tells about a pastor who wants to write a patriotic song about God's love during World War I.
"Sheffey" chronicles the life of a 19th century circuit-riding preacher who helped evangelize America when it was still being discovered and built.
Read Also: Top 10 Christian Movies for Your Family
"Proof Through the Night" investigates the life of Francis Scott Key and the writing of our national anthem.
"Monumental" is an inspiring look at the history of America and the people that give it meaning.
"My Hope for America with Billy Graham" is a series of short videos that may be a good introduction to your movie night or a way to start a conversation about God with guests who may want to know more.
Read Also: 10 Hollywood Actors Who Love Jesus
To stream any of these films for free, Click Here and start enjoying thousands of Christian movies, TV shows, and educational programming online anytime, from virtually anywhere, FREE for one month.
If you enjoy showing movies with your friends at home or at church, be sure to check out Pure Flix Movie Ministry. Pure Flix Movies Ministry empowers you for outreach by offering the licensing and even some materials for your group film. Check out Pure Flix Digital's inspirational films, and sign-up for a free month trial.