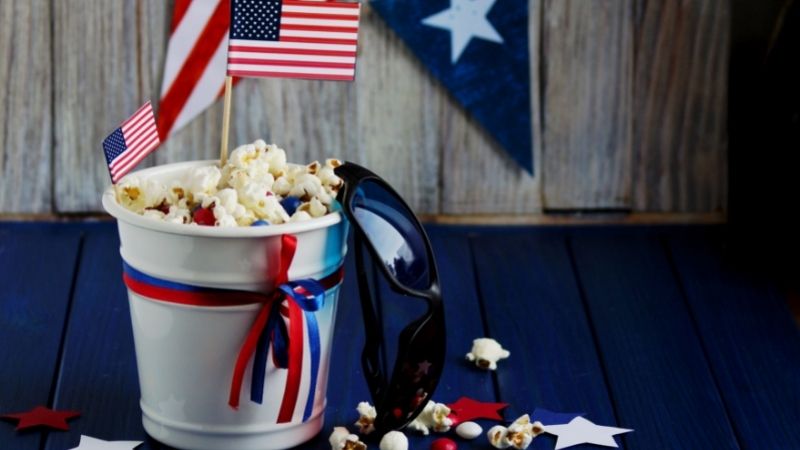 If you're looking for a different way to celebrate the 4th of July this year, how about hosting an outdoor movie night to complement the food and fireworks that usually accompany the day. You can invite your friends and neighbors to socialize and spend time together while maintaining a safe distance outside and remembering what America is all about.
Here's how to host a great outdoor movie night!
JOIN THE SUMMER FUN! DOWNLOAD THE PURE FLIX SUMMER CAMP GUIDE TODAY! The "Pure Flix Summer Camp Guide" has summer fun activities for kids, and everything you need for an exciting, six-week "family camp" that is filled with activities, recipes, devotionals and films designed for busy families of all ages and interests.
OUtdoor Movie Night Tips
Set-up a Movie Screen
If you don't have a large blank white wall, a white sheet draped on the side of your house will be all you need for one outdoor movie night screening. Set up lawn chairs in front of the screen or position the screen in front of your existing lawn furniture for easy viewing. The Pure Flix Summer Camp Guide has even more tips and tricks on how to set up an outdoor movie night and recommendations on projectors!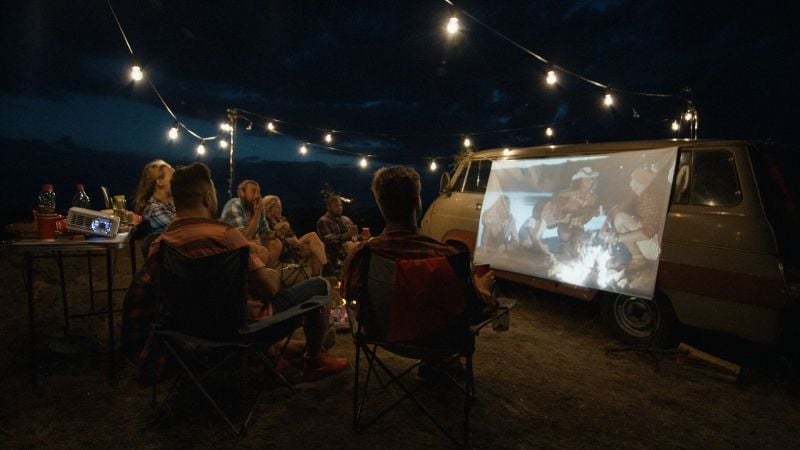 Decorate the Event Space
Make a garland with mini-American flags to string around the party area, or run red, white and blue ribbon around paper lanterns to hang from nearby trees. Layering red and blue flowered tablecloths and placemats will add to the festive atmosphere.
READ ALSO: 4 STUNNING FACTS ABOUT JULY 4TH AND AMERICA'S INDEPENDENCE
Have Great Snacks
Just think about what's at a movie theatre, and give it an Independence Day twist. You can get festive candy at any grocery store, and popcorn is always a hit with movies. You can also buy red, white, and blue cupcakes or firecracker popsicles to add to the festiveness of the day.
Choose a FAmily Movie Flick
Looking for adventure? Stream "F.R.E.D.I" and discover what might be waiting in your own backyard. James accidentally discovers an intelligent robot that he must save from the hands of a businessman with an evil scheme. Watch it by becoming a Pure Flix member today!
Looking to laugh? Stream "A Show About Anthem Lights." It's an animated adventure following the members of the Christian band Anthem Lights. Watch Caleb, Chad, Joey and Spencer as they navigate the ups and downs of life in a boyband. Join the band as they overcome all obstacles with grace and sing about it. Watch it by becoming a Pure Flix member today!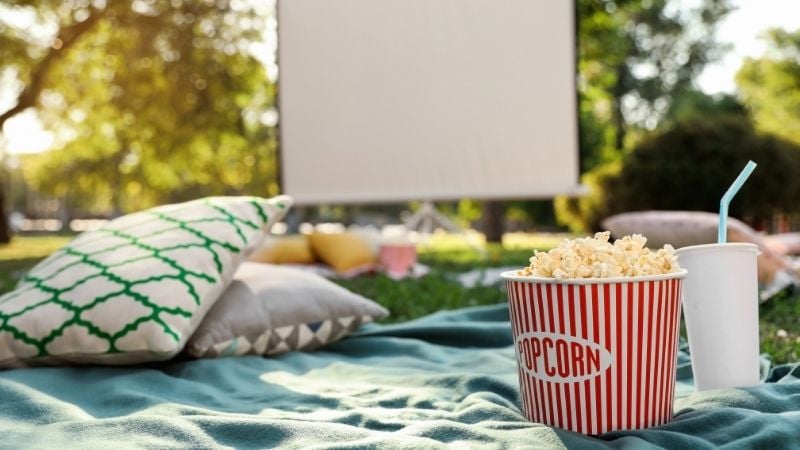 Looking for a mystery? Stream "Aperture Kids and the Mysterious Neighbor." Strange things begin to unfold when three kids investigate allegations of a missing person next door and are challenged to make an eternal decision. Become a Pure Flix member today!
READ ALSO: IT'S CHRISTMAS IN JULY! 8 FAMILY FILMS YOU CAN STREAM RIGHT NOW
Looking to learn and lean-in to faith? Stream "Camp Cool Kids!" At their summer camp games, Spence and his big brother Zach find themselves on opposing teams. It's the dweebs against the bullies. Can Spence make new friends, overcome his fears, stand up to the bullies and win a trophy in the process? Become a Pure Flix member and watch it today!
And that's just the start of the fun summer activities for the family! Don't forget to get your "Pure Flix Summer Camp Guide" for more family activities and movie recommendations. Be sure to snap pictures of the snack-making, devotion discussions, activities and movie nights and share the images on social media with the #PureFlixFamilyCamp hashtag! We can't wait to see the summer fun unfold!
Head here to download the Pure Flix Summer Camp Guide today to start fun summer activities for kids and the whole family — and to stream some powerful movies! And get your free trial to Pure Flix to stream thousands of faith and family-friendly movies and shows right now!