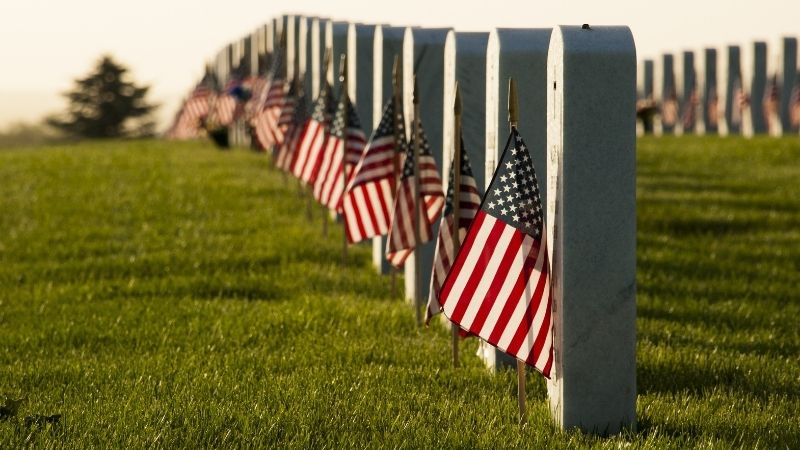 Memorial Day — originally known as Decoration Day — is an annual holiday that remembers the servicemen and women who have given their lives in defense of their country. If you're looking for how to show support to fallen soldiers, we're here with some helpful tips on how you can honor the fallen from all branches: Army, Marines, Navy, Air Force, Coast Guard and National Guard.
There are many ways you can pay homage to the contributions and sacrifices of American servicemen and women, their families and loved ones.
READ ALSO: The Amazing Way This Group Helps Combat Vets Heal From Trauma
Here are Four Ways to Honor the Fallen Heroes This Memorial Day
On Memorial Day acknowledge the ultimate sacrifice of servicemen and women in these four ways:
Memorial Day Tip: Post the Flag
One of the simplest and most patriotic ways to celebrate Memorial Day is to honor a fallen hero by posting a flag outside your home or at a memorial. The American flag's beautiful red, white and blue colors signify the freedom that servicemen and women so bravely defend.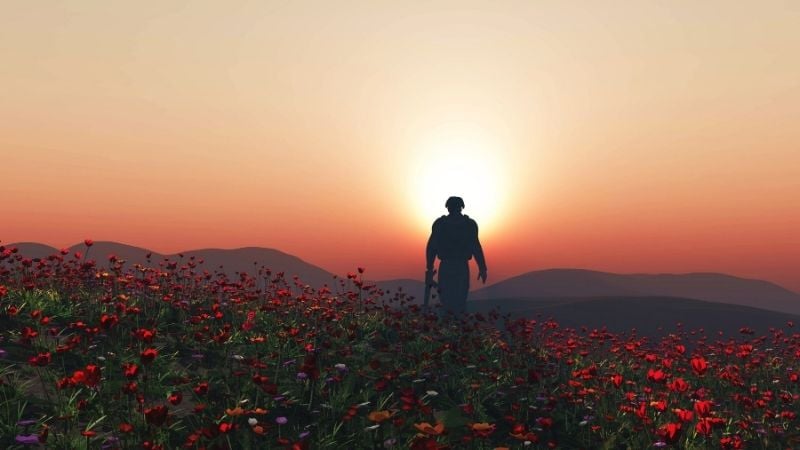 READ ALSO: 6 Best Christian Movies for Memorial Day
Flags can be purchased online or at local stores and they come in various sizes. You can choose to honor an American hero with a flag at your home or place of business.
Or, perhaps you'd like to honor a fallen hero who served in the Armed Forces by looking online for a local memorial. There are various locations where posting a flag is permitted, including cemeteries. It's worth reaching out to cemetery directors to see what's needed on Memorial Day.
Honor a Fallen Soldier by Attending a Parade
Memorial Day parades unfold all over America. These events offer another way to show support for fallen soldiers — servicemen and women who have made the ultimate sacrifice. Major cities like New York and Washington, D.C., host parades to honor fallen heroes.
There's a deep history to honoring the lives of fallen members of the Armed Services. People started celebrating Memorial Day after the Civil War, though it didn't become an official holiday until 1971, according to HISTORY.
Parades are just a part of that long history. If COVID-19 precautions in your area allow, search online to see the events set to unfold in your community to remember military members in the Army, Marines, Navy, Air Force, Coast Guard, and National Guard who have made the ultimate sacrifice.
Pray for the Families of Fallen Servicemen and Women
Looking for how to show support to soldiers and fallen heroes? Another way you can celebrate Memorial Day is to commit to pray for the families of servicemen and women who have died while fighting for America.
READ ALSO: 7 Movies to Remind You of the Real Meaning of Memorial Day
It's worth committing to prayer and making a list of family and friends you know who have suffered after the loss of a loved one. Prayer is powerful, and you can extend invocations to those who are currently fighting abroad for the U.S. as well.
Prayer has a rich history when it comes to honoring the lost. HISTORY notes that people were turning to prayer in the 1860s and holding remembrances to those lost in the Civil War. These people would often recite prayer as part of those memorial celebrations.
This is a worthwhile tradition that we can — and should — continue more than 200 years later.
Volunteer Your Time or Donate in Remembrance of an American Hero
In addition to posting flags or flowers, consider other ways you can donate your time or money to help organizations aimed at honoring Memorial Day and fallen soldiers.
Some organizations are looking for donors to help purchase flags — while others need volunteers to help organize parades and other events. You can search online for Memorial Day efforts that honor fallen heroes and servicemen and women who have given their all.
READ ALSO: With PTSD Tragically Plaguing Veterans, YOU Can Make a Difference
You could also give money to the Wounded Warrior Project or other organizations that help veterans survive the pitfalls of war.
A Bit More History on Memorial Day
Memorial Day dates back to May 5, 1868, when the Grand Army of the Republic — comprised of Union veterans — created Decoration Day.
The effort to honor those who have given their lives urged people to decorate the graves of every fallen hero with flowers, according to the U.S. Department of Veterans Affairs. The VA has more about how the somber event took form:
The first large observance was held that year at Arlington National Cemetery, across the Potomac River from Washington, D.C. The ceremonies centered around the mourning-draped veranda of the Arlington mansion, once the home of Gen. Robert E. Lee. Various Washington officials, including Gen. and Mrs. Ulysses S. Grant, presided over the ceremonies. After speeches, children from the Soldiers' and Sailors' Orphan Home and members of the GAR made their way through the cemetery, strewing flowers on both Union and Confederate graves, reciting prayers and singing hymns.
Be sure to search for ways you can help the family members of a fallen soldier in your hometown. You can also look for volunteer opportunities — and engage in prayer this Memorial Day. There are many ways to acknowledge the sacrifices of fallen heroes.