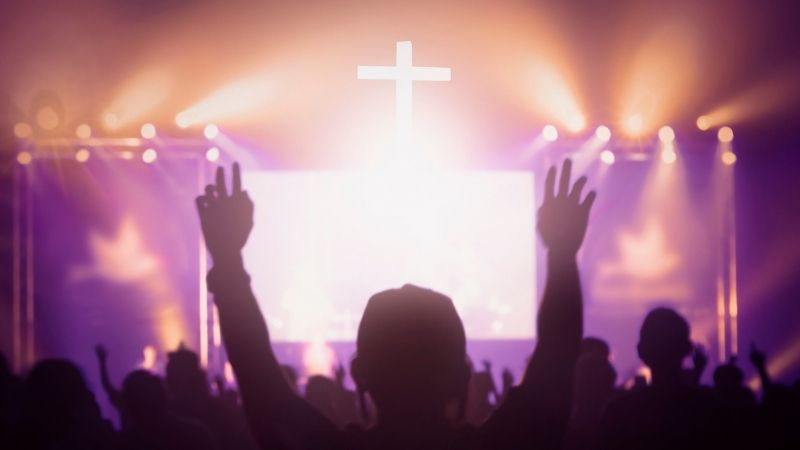 How do you "get saved?" What is the prayer to be saved? How do you reach salvation? These are just some of the powerful and essential faith questions that surround the biblical concept of being "born again."
\READ ALSO: 10 MUST-WATCH JESUS MOVIES AND SHOWS
How is a person saved or born again?
So, how is a person saved or born again? These are terms you'll regularly hear in Christian circles. The concept of being born again is presented throughout scripture, but John 3 is the most overt conversation about this concept.
The most famous verse in the chapter is John 3:16, which reads, "For God so loved the world that he gave his one and only Son, that whoever believes in him shall not perish but have eternal life." It is the verses that precede this, though, that deal with the concept of salvation and being born again.
In John 3, Jesus is speaking to Nicodemus, a Pharisee who is one of the members of the Jewish ruling council. Nicodemus comes to Jesus and tells Him that he knows Christ has come from God due to the miracles and signs Jesus performs. After Jesus tells Nicodemus that one must be "born again" to see the kingdom of God, Nicodemus responds by asking how a person can be born when he or she is already old and obviously cannot come out of the womb again.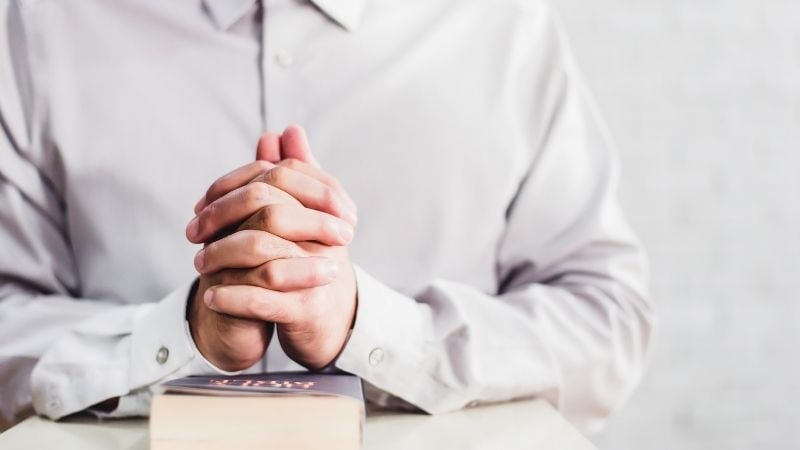 Jesus reaffirms His message about being born again and wonders why Nicodemus, as one of Israel's teachers, cannot understand what He means. We'll pause there for a moment to answer the question about how a person is saved.
READ ALSO: JOHN 3:16 MEANING: UNDERSTAND THIS TRANSFORMATIVE BIBLE VERSE
A person is saved or born again by making a commitment to die to self and to follow Jesus. Prayer is often the first step to this newfound commitment — one that transforms a person's heart and life. What follows, then, is a life lived for Jesus and reflective of his life and love for God and fellow man.
How do you reach salvation?
Another deeply related and connected question is: How do you reach salvation? We've already explored the majority of John 3, but let's also look at the verses that come right after. After Jesus proclaims that God gave us Jesus so we can "have eternal life," He turns to the important topic of how we must live if we want to reach salvation.
John 3:17-21 (NIV) hold some essential truths about the essentiality of living "by the truth." Those scriptures read:
"For God did not send his Son into the world to condemn the world, but to save the world through him. Whoever believes in him is not condemned, but whoever does not believe stands condemned already because they have not believed in the name of God's one and only Son. This is the verdict: Light has come into the world, but people loved darkness instead of light because their deeds were evil. Everyone who does evil hates the light, and will not come into the light for fear that their deeds will be exposed. But whoever lives by the truth comes into the light, so that it may be seen plainly that what they have done has been done in the sight of God."
Belief in Jesus and life change — accepting Christ as your savior and following Him throughout your journey is the answer to the question, "How do you reach salvation?"
READ ALSO: 'FOR GOD SO LOVED THE WORLD': WHAT JESUS TELLS US ABOUT SALVATION
What Does it Mean To Find Salvation?
We also see a powerful moment in Acts 16 in which a jailer asks Paul and Silas an important question while they're detained: What does it mean to find salvation?
After watching Paul and Silas sing and pray to God in front of the prisoners, an earthquake unfolded, and the prison doors flew open. Here's what we see in Acts 16:26-30 (NIV):
"At once all the prison doors flew open, and everyone's chains came loose. The jailer woke up, and when he saw the prison doors open, he drew his sword and was about to kill himself because he thought the prisoners had escaped. But Paul shouted, 'Don't harm yourself! We are all here!' The jailer called for lights, rushed in and fell trembling before Paul and Silas. He then brought them out and asked, 'Sirs, what must I do to be saved?'"
Paul and Silas offer a timeless response — one we must ponder in our own lives. They said, "Believe in the Lord Jesus, and you will be saved — you and your household." From there, they shared God's word with him and he and his family were immediately baptized. The jailer experienced true joy because he had embraced the Lord.
READ ALSO: JESUS DIED FOR US: 10 POWERFUL BIBLE VERSES ABOUT SALVATION
Who will be saved according to the Bible?
So, if you're wondering how to be saved, the aforementioned scriptures give you a solid idea. But there are other places that also reaffirm what it means to get saved and to believe that Jesus died for us.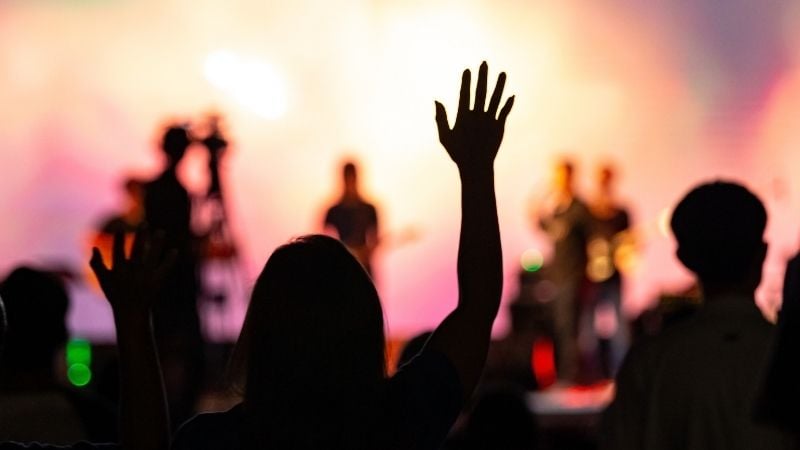 Here are some additional areas of the Bible that you'll want to reflect on as you ponder salvation:
Romans 10:9-10 (NIV)
"If you declare with your mouth, 'Jesus is Lord,' and believe in your heart that God raised him from the dead, you will be saved. For it is with your heart that you believe and are justified, and it is with your mouth that you profess your faith and are saved."
Ephesians 2:8-10 (NIV)
"For it is by grace you have been saved, through faith — and this is not from yourselves, it is the gift of God — not by works, so that no one can boast. For we are God's handiwork, created in Christ Jesus to do good works, which God prepared in advance for us to do."
Acts 4:12 (NIV)
"Salvation is found in no one else, for there is no other name under heaven given to mankind by which we must be saved."
Mark 16:16 (NIV)
"Whoever believes and is baptized will be saved, but whoever does not believe will be condemned."
Acts 2:38 (NIV)
"Peter replied, 'Repent and be baptized, every one of you, in the name of Jesus Christ for the forgiveness of your sins. And you will receive the gift of the Holy Spirit.'"
READ ALSO: UNDERSTANDING THE NARROW PATH – HOW TO GET TO HEAVEN
What is the prayer to be saved?
Finally, you might be wondering what the prayer is to be saved. A heartfelt prayer that signifies an acceptance of Christ and a realization that you're a sinner is often the starting place to getting saved. This is often referred to as the "sinner's prayer," and there are many blueprints available for people to use.
Crosswalk offers an example of the prayer to be saved:
Lord, I admit I am a sinner. I need and want Your forgiveness. I accept Your death as the penalty for my sin, and recognize that Your mercy and grace is a gift You offer to me because of Your great love, not based on anything I have done. Cleanse me and make me Your child. By faith I receive You into my heart as the Son of God and as Savior and Lord of my life. From now on, help me live for You, with You in control.
In Your precious name, Amen
We hope this helps explain for you what it means to be saved. To watch faith lived out, consider streaming movies like "God's Not Dead: A Light in Darkness" and "Do You Believe?" These movies as well as thousands of additional TV shows, movies and original series are available right now to stream on Pure Flix.
Don't have a membership? No problem! Get a free Pure Flix trial membership today!