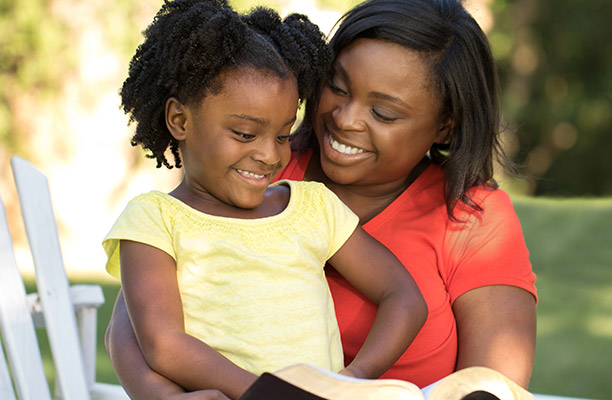 Teaching children God's word is one of the most important ways parents can prepare them for adulthood. Proverbs 22:6 says, "Train a child in the way he should go, and when he is old he will not turn from it." Most parents want to be involved in their children's Bible training, but they're not sure how to do it.
What if kids ask questions you can't answer? What if they get bored and decide they hate the Bible forever? With a book that big, how does a parent know how to start? Here are some suggestions for creating a lifelong love of God's word:
Find Resources Together
You don't need special training or lesson plans to teach your kids about the Bible. There are a lot of resources that can help you engage your child's imagination and connect with their hearts. Grab your kids and head to your local Christian bookstore. Browse through what's available to find Bible story resources that appeal to them.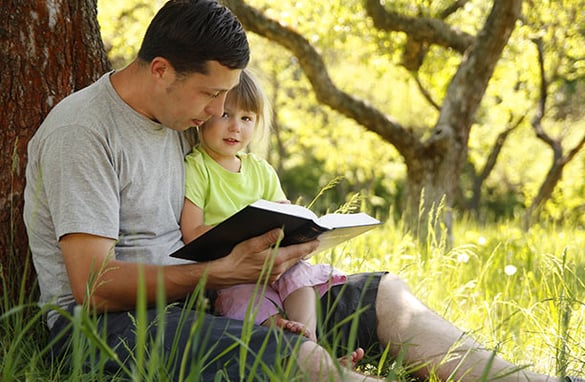 Tell Your Favorite Stories
The Bible is full of tales kids love. Start with your personal favorites. Here are a few stories that will whet their appetites for scripture:
Moses being rescued by Pharaoh's daughter
Joseph's coat of many colors, his dreams, and his slavery in Egypt
Joshua and the Battle of Jericho
The Exodus from Egypt
Samson and Delilah
Jesus and the children
Jesus calms the storm
Gethsemane, the crucifixion, and resurrection
Use pictures, expression, and imagination when you tell Bible stories. Show movies that depict the lives of favorite characters.
Incorporate Play
Once you've read a Bible story, try dressing up and acting it out. Use action figures and plastic blocks to re-enact the Israelites marching around Jericho until it fell. Make homemade musical instruments and slingshots after reading about David. Sing songs that incorporate body movements.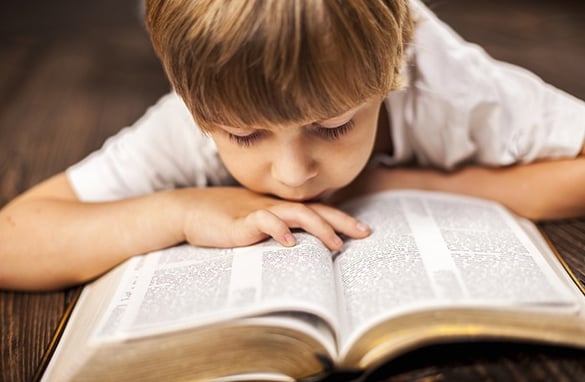 Memorize Scripture
Teach children to hold God's word in their hearts so they will have promises and truth when their faith is challenged. Try this game to start:
Grab a bean bag and a short Bible verse.
Read the verse through a few times together.
All family members stand in a circle with the verse posted where everyone can see it.
The person with the bean bag says the first word of the verse and tosses it to someone else.
They say the second word and toss again.
Each family member says one word of the verse until it is complete.
After a few practice runs, hide the verse and do it from memory.
Another good way to memorize is to download a scripture set to music. Play it on the go to help everyone commit verses to memory.
Access Printable Activities
Show children what it looks like to walk with God even when circumstances cause fear. PureFlix.com's free activity book has an episode link to the story of Jonah, a memory game with components from the story, a watch-along worksheet, memory verses and more. Get started teaching your child about the Bible when you download your free activity book today.