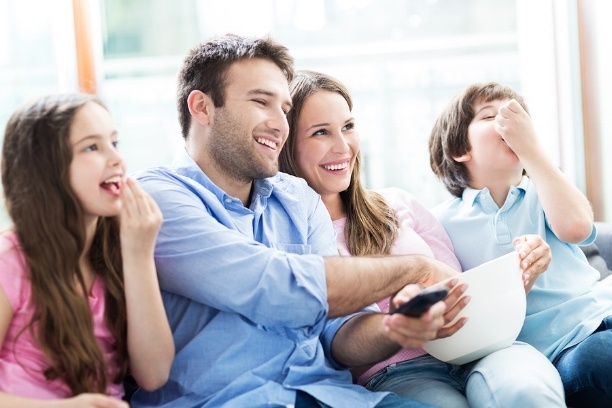 Among the family-friendly activities out there, a movie night is a fun and affordable option. However, movie nights come with their own set of challenges. Is there a movie that everyone will enjoy? Are movie ratings to be trusted? Does our family even have time for this? Following are some tips that will help to answer your questions and make your movie night a hit every time.
Schedule it.
Though it sounds counterintuitive, families should actually schedule a time to have fun together. "Sometimes parents become so anxious to raise a 'successful' child that they overlook the importance of spending time interacting personally with their child or children," says Dr. Gail Fernandez at UC Irvine Medical Center. By scheduling your movie night, you're creating a space for your family to simply "be" together. No multitasking. No texting. Just engaging in a story together as a family.
Have Dinner and a movie.
Who said this was just a date idea? Dinner and movie is a great activity for the whole family. Involve the kids in cooking, and make something that follows the theme of the movie you're about to watch (i.e. if the movie is set in Italy, cook up some Alfredo or pizzas). If you choose to eat during the movie, spread a blanket on the floor and have an indoor picnic.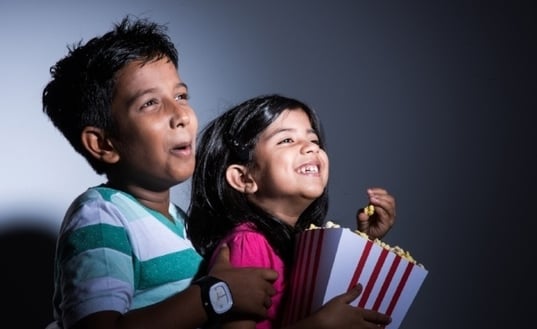 Read Also: Top Ten Christian Movies for Your Family
Watch the movie outside!
Speaking of picnics, you can take your movie night outdoors with a digital projector. Using the garage door or a sheet, project your movie and enjoy a flick under the stars. To do a drive-in theme, "Make pretend tickets and money, and have your children 'buy their movie tickets." suggests care.com. "Set up a snack bar in your kitchen, displaying a variety of snacks for your child to choose from."
Ensure that movies are kid-appropriate.
It's helpful to pre-select a list of appropriate movies, so your kids are clear on what they may choose. Standards for ratings have changed quite a bit, so don't rely on movie ratings when deciding on a flick. For an inspiring film, check out Until Forever. For a charming love story, watch Old Fashioned. Both films, as well as tons of other kid-friendly Christian movies, are available for streaming exclusively on PureFlix.com.
Talk about the movie.
Add value to your movie night by engaging your kids in the story you just experienced together. "It's important to get involved in your kids' media lives," says the Huffington Post. "Talking with kids about how movie characters handled fictional situations can be a subtle way to reinforce your family's values or get kids to open up about their lives." Keep your post-movie discussion casual and conversational. Make it a time to learn more about your kids and what affected them in the film.
More ways of mixing up movie night include watching a 3-D movie or watching the first episode of a series (this also ensures more family nights are ahead to finish the series). To stream loads of family friendly and Christian movies and TV shows, visit PureFlix.com, and take advantage of our free trial. Whatever movie you choose and however you do movie night, let it be an opportunity to bond, enjoy one another's company, and have fun.
Read Also: Family Friendly Movie Challenge