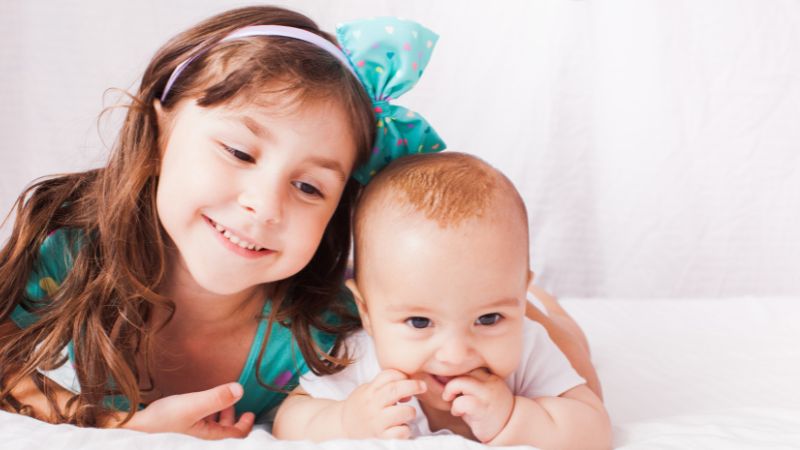 If you ever find yourself Googling "what national day is it today," then look no further because we've got you covered for today.
Did you know that August 7th is actually National Sister Day? Sisters are usually one of our first built-in friends in our youth, so today is the perfect chance to celebrate their sisterhood and friendship! Need some ideas to celebrate and say "Happy National Sister Day" to your sister? We've got you covered!
WANT MORE INSPIRATION? SIGN UP FOR THE PURE FLIX INSIDER EMAIL NEWSLETTER TODAY!
Watch a Movie About Sisterhood
A great way to reflect about the sisterhood in our life is to watch movies that depict sisterhood! Thankfully, Pure Flix has some great movies that have sisterhood front and center!
Strong Fathers, Strong Daughters
Familial relationships are at the heart of Pure Flix's new original movie "Strong Fathers, Strong Daughters" follows sisters Abby, Zoey, and Bridget as they each navigate their personal relationship with their father. While all sisters are entering a different stage in their lives, we see they all understand what it means to be growing up in the Parston household. Not a Pure Flix member? Don't worry, you can start your free trial today and discover the difference that positive and encouraging entertainment can have in your home.
Raising Izzie
In "Raising Izzie," the bond between sisters Izzie and Gertie Nash becomes inseparable after their mother passes away. Afraid they would be separated if they are placed in the foster care system, older sister Gertie takes care of her little sister in addition to working and attending school while keeping the façade that their mother is still present in their lives.
Little Women
We all know Louisa May Alcott's classic novel, we follow the lives of four sisters - Meg, Jo, Beth, and Amy March - detailing their passage from childhood to womanhood, facing blossoming ambitions and relationships, as well as tragedy, while maintaining their unbreakable bond as sisters. You can stream the modern twist on this classic tail right now on Pure Flix.
Additional Ways to Celebrate National Sister Day
We're sure you can think of a plethora of ways to celebrate your sister, but we are sharing a few of our favorites!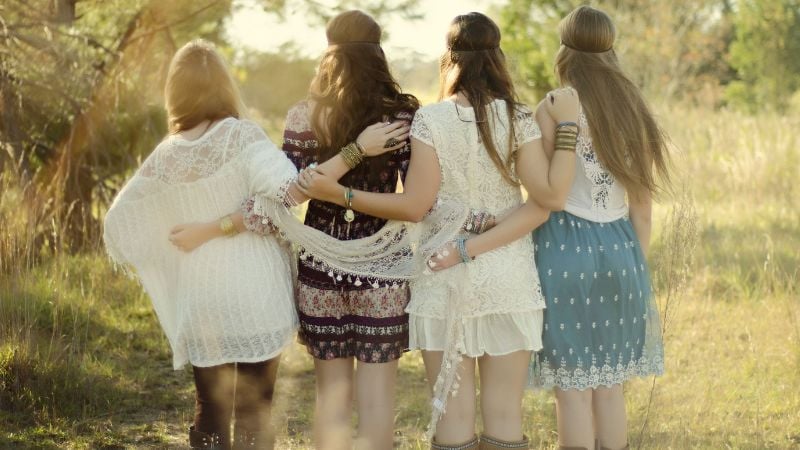 Send Your Sister a Handwritten Note
Remember getting handwritten letters in the mail? Or passing notes to your sister back and forth back in school? Revive your cursive skills and send your sister a letter thanking them for their presence in your life, reminisce about some of your favorite memories growing up together, or share your favorite traits about them as a person!
Send Your Sister a Text
We understand that we're all busy and may not have time to send a handwritten note - but a text can have the same effect! Thank your sister, tell them you love them, or just wish them a "Happy Sisters Day!"
Share Your Favorite Photo of You Together
Nothing brings up good memories, stories and laughter like a good throwback photo! Share it on social media and tag your sisters, or just send it to them personally and let them know why you enjoy that particular photo! We'll bet it will spark some fun family stories!
Call Your Sister
Sure, our sisters usually are one of the first people we call with news, to catch up, or talk to about something going on, but just carve out a few minutes on National Sister Day just to share your love and appreciation for them, ask specifically about their life or just take the few minutes to just listen to whatever is on their mind.
Pray for Your Sister
Our sisters need our prayers - prayers of appreciation for them as a person, prayers of petition and intercession, possibly even prayers of forgiveness or healing. Ask the Holy Spirit to be with them and for Jesus to walk alongside them every step of the way. Not sure what your sister needs? Ask them! You can even ask to pray with your sister right then and there.
Bible Verses About Sisters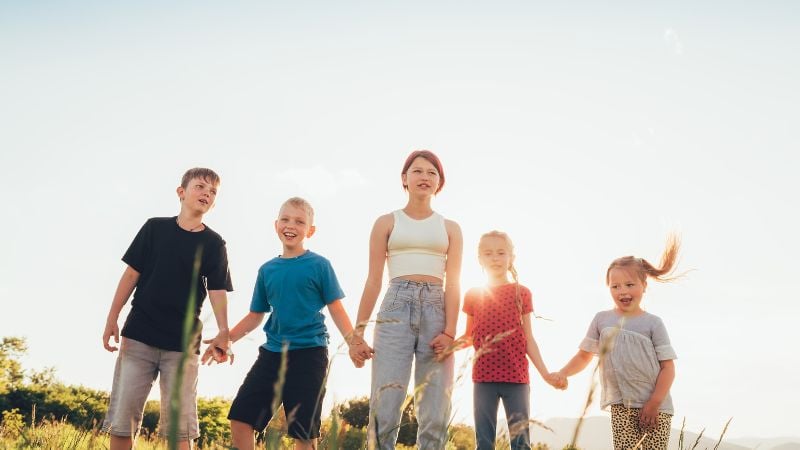 If you need inspiration to add to your letter or to meditate on during prayers for your sister, we've got some verses for you!
She is clothed with strength and dignity; she can laugh at the days to come. – Proverbs 31:25 (NIV)
Be kind to one another, tenderhearted, forgiving one another, as God in Christ forgave you. – Ephesians 4:32 (NIV)
I thank my God every time I remember you. In all my prayers for all of you, I always pray with joy. – Philippians 1:3-4 (NIV)
It is better not to eat meat or drink wine or to do anything else that will cause your brother or sister to fall. – Romans 14:21 (NIV)
As iron sharpens iron, so one person sharpens another. – Proverbs 27:17 (NIV)
What other ways do you celebrate your sister on National Sister Day? We pray that your relationships with your sisters continue to grow and be fruitful! Don't forget to start your free Pure Flix trial and stream "Strong Fathers, Strong Daughters," "Raising Izzie" and "Little Women" today!