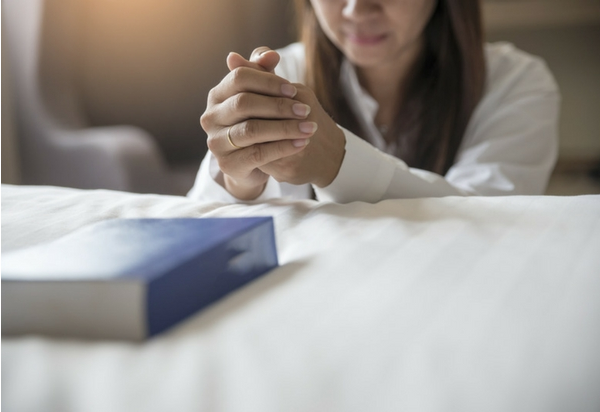 Amid an increasingly secular culture, many Christians are finding themselves in a precarious place. American culture, which was once dominated by biblical morality and understanding, has increasingly become more hostile — or at the least, apathetic, toward Christian values.
As a result, many believers find themselves unsure of how to adapt to these changing tides. Pastor Michael Anthony of Grace Fellowship in York, Pennsylvania, argues that it's time for believers to stand up, regroup and "rediscover the divine equation of speaking the truth in love."
This is the very scenario that Pastor Dave, the main character in the new feature film, "God's Not Dead: A Light in Darkness," finds himself in when a fire destroys his church and Hadleigh University officials attempt to expel his congregation from campus. The resulting battle poses an important question: "Can Christians fight for their rights and be the light for Christ at the same time?"
Anthony, author of the new book, "A Call for Courage: Living with Power, Truth, and Love in an Age of Intolerance and Fear," recently appeared on "The Billy Hallowell Podcast," where he addressed this question in-depth and offered some thought-provoking solutions.
"The biggest challenge for Christians today... is to discover [and] in many instances rediscover the divine equation of speaking the truth in love, as Ephesians 4 says," Anthony explained. "It's not one or the other. It's both. Both are necessary for the divine recipe."
Listen to Anthony reveal what it takes to strike this essential balance:
Unfortunately, Anthony said that many Christians today simply don't know how to find that equilibrium, which leads to an imbalance that he said does little to help adequately spread the gospel.
"Oftentimes we speak the truth. We don't do it in many instances with the love that we should," he said. "And in other times — this is what's happening in the culture, in the secular culture especially — it's all about love, love, love."
Anthony continued, "But if you never get to the truth you're not loving people at all, because the most unloving thing you could do to somebody is withhold the truth from them."
The preacher said Christians have sometimes had a lack of compassion and love for people who need to hear the truth, especially during preceding decades in which Christians held more firmly to the reins of cultural power.
Now, we're playing catch up and we're scratching our heads and in many instances wringing our hands saying, 'Well what do we do? How do we get back on top?'" Anthony said. "I think it's not so much going back. I think we need to go into new territory that we've never been in before in regard to the American evangelical conservative church, and that new territory is to live with power, truth and love in this age of intolerance and fear."
One of the keys to accomplishing this, Anthony said, is an increase in something he called "humble courage," a paradigm that requires people to rediscover what it means to truly surrender to Jesus and to have a heart for sinners and the lost.
Read Also: It's OK to Disagree - How to Debate with Compassion
"Being nice to somebody doesn't mean you agree with their behavior or their thinking. It just means you're being nice to them and that's what Jesus [did]," Anthony said. "He did have a heart for the lost, that's what he was known as being, a friend of tax collectors and sinners."
In the end, Anthony encourages Christians not to be afraid of cultural change and to remember that "Jesus is still the answer." The preacher said it's time to draw nearer to Jesus and to reexamine what was important to Christ, especially in light of a more hostile culture.
"The fear factor, 'sit down … we don't want to talk, we don't want to hear from you anymore,' the intimidation, that's not going away anytime soon," he said of anti-Christian sentiment. "But God's calling on our lives is to still be faithful, to speak the truth and love and to be humble just like the one [who] we're supposed to following, Jesus."
Read more of Anthony's thoughts on the cultural conundrum in "A Call for Courage: Living with Power, Truth, and Love in an Age of Intolerance and Fear." You can also get movie tickets for "God's Not Dead: A Light in Darkness" here — and watch thousands of faith-filled movies online and at home for free during your one-month PureFlix.com trial.