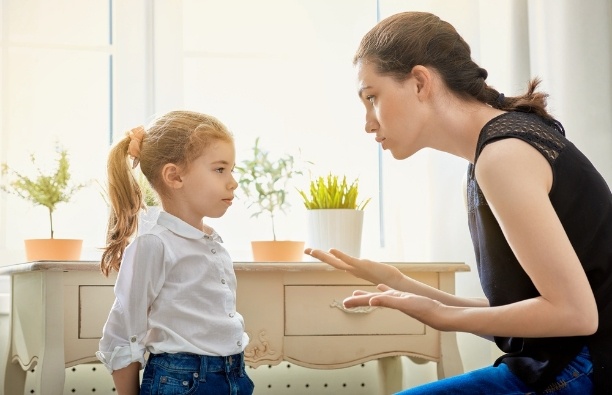 While we all want to be best friends with our children, we also want them to grow-up with a strong sense of self-awareness and a virtuous character. According to a study in the UK, tough love produces well-rounded children who will "develop skills such as application, self-discipline and empathy."
In the TV series, "Ties that Bind," police detective, Allison McLean, and her ahusband Matt, are raising a household of four teenagers: two of their own and the other two, a niece and a nephew. Throughout the show, Matt and Allison manage loving and disciplining both sets of teens with the right amount of pushback when needed. Some parenting techniques they have down are listed below.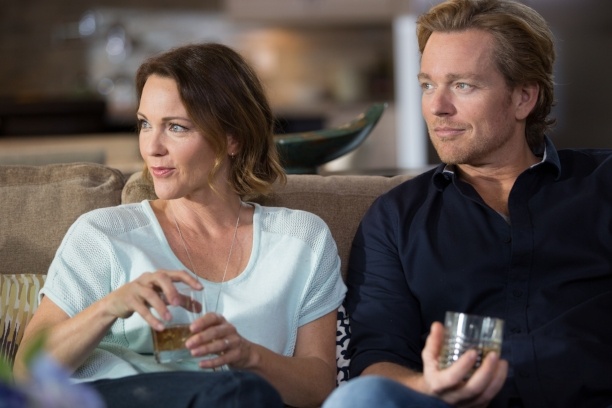 Allison and Matt from "Ties that Bind"
Be your child's friend, but first be their parent.
Allison and Matt's love for their children and niece and nephew is clear. However, sometimes their love requires doing what's best for the family without consulting all the kids, like you would a friend. This executive authority is demonstrated when the parents decide to take in Allison's niece and nephew rather than sending them to foster care. The parent's don't ask their own children's permission to do this heroic act, rather they know that they are doing what's best for their family.
Ask questions, but check the facts.
In one episode of "Ties that Bind," Allison and Matt go out to dinner and come home to find that their 4 teenagers have randomly cleaned the house. Allison asks what the teens are trying to cover up, and they respond, "nothing." Allison then goes through the trash and finds evidence that they had a house party. This scene shows that while kids can certainly be trusted, they may have other motives (such as avoiding discipline) that cause them to conceal the truth. While it's essential to listen to their story, parents can and should check their kid's facts.
You don't need family time all the time, but some is required.
In "Ties that Bind," the family has dinner together every night. While kids (especially teens) may push pack on "required family time," it demonstrates the parent's commitment to fostering relationships with their children - something that grown children will come to see as a rare blessing.
Read Also: How to Do a Family Night Right
Corrections need not be harsh, but they should happen.
In "Ties that Bind," Allison's niece wears clothes that garner the wrong kind of attention. Rather than just letting her niece wear whatever she wants, Allison offers to take her shopping. Allison's offer is both kind in approach and in deed, proving that there are ways parents can lovingly correct their child's behavior.
Be sure to check out "Ties that Bind," now available to watch at PureFlix.com. This series is centered around Allison McLean (Kelli Williams), who is a police detective by day and an incredible mother and wife 24/7. You can watch "Ties that Bind" and thousands of Christian movies, TV shows, originals, and documentaries for a free when you sign-up for a free month trial at PureFlix.com
Read More: Action-Packed Christian Movies for the Whole Family