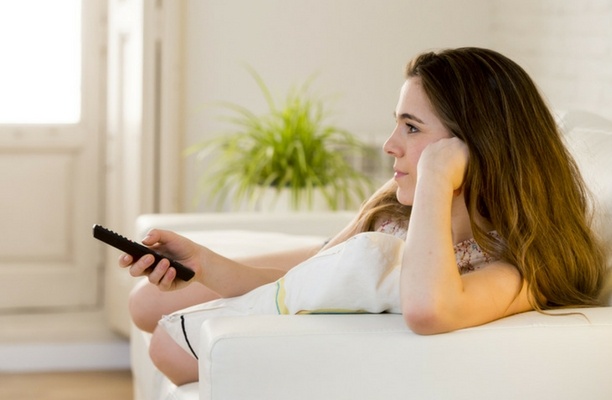 Seeing pink and red in every store entryway, couple's photos across social media, and other cute reminders of romance can be bittersweet for singles. It is easy to feel lonely and even a little jealous this time of year. If you're single, watching a movie about love might be the last thing you want to do. But if you're watching the right movie, it might be exactly what you need. Here's why:
Learn What You Want- and What You Don't!
Even fictional stories are usually based on things that really happen, and if you're paying attention to the right dynamics in romantic movies, you might find you learn a thing or two. There are some great movies, like "Old Fashioned," and "Princess Cut" that show the contrast between different kinds of relationships.
Of course, movies are no substitute for prayer, thought, and counsel, but mindfully paying attention to what's on screen can give you lots to think about. In particular, watching Christian movies that have taken care to present Godly relationships is a great idea. This review of "Old Fashioned" from Focus on the Family's PluggedIn.com hints at some of the great examples in the movie that are intertwined with a sweet and compelling romance:
Clay Walsh is the epitome of a gentlemanly, chivalrous man. He's crafted for himself a long list of convictions about how he intends to relate to any woman who might one day become his wife...Those convictions are undergirded by his Christian faith … and they're also a hard-won response to the wild life he once lived.
...Such a complex portrayal of these two characters' growing and emerging faith, merged with the fact that both have made significant mistakes with regard to their sexual choices before meeting each other, adds a layer of realism to Old Fashioned that's sometimes missing from Christian movies."
Know You're Not Alone
Waiting for the right person can feel lonely- especially if your methods (like Clay's!) are less than conventional in our "anything goes" culture. Christian movies that portray relationships in many stages, from courtship ("Old Fashioned," "Princess Cut") to marriage ("Marriage Retreat") are a great reminder that despite what the mainstream media would have you believe, you're not the only one with "old fashioned" values of purity and honoring God. And there are plenty of genres to keep you laughing ("A Strange Brand of Happy"), crying ("Until Forever"), and thinking ("Amazing Love").
By yourself or with other single friends, watching movies about love this Valentine's Day season can be fun instead of disappointing. And you can watch all of these titles plus thousands more with your free one-month trial of PureFlix.com.