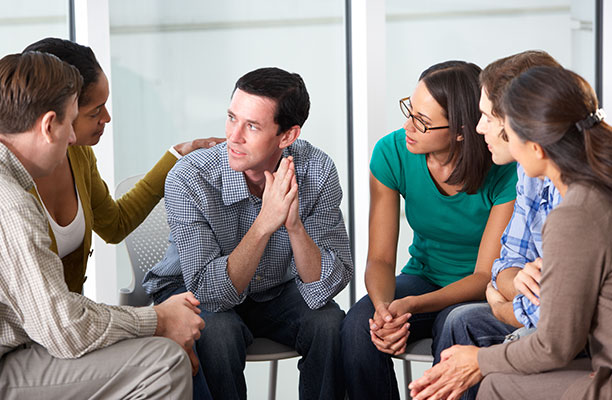 Grief can be overwhelming. It affects the way you feel, how you sleep, every one of your relationships, and the way you think about the future. It's hard just to get out of bed in the morning, and every task feels like a heavy burden. The crushing feelings of helplessness, fear, and isolation seem relentless. When you feel like you're drowning in grief, let your faith be your lifeline.
Read What Scripture Says About Grief
The stages of grief are as old as time. Even Jesus mourned. When He heard his cousin John the Baptist had been beheaded, Matthew 14:13 says He got on a boat and went to a desolate place. He was so overwhelmed by grief He had to get away to spend time praying and thinking. Often, our natural reaction to grief is to isolate ourselves. Taking time to pray and remember what we've lost is part of the process.
When Christ's friend Lazarus died, He was so moved by Lazarus's family's grief that He wept (John 11:35). He was deeply affected by the suffering of His people. Christ's example shows that emotional expressions of grief are healthy.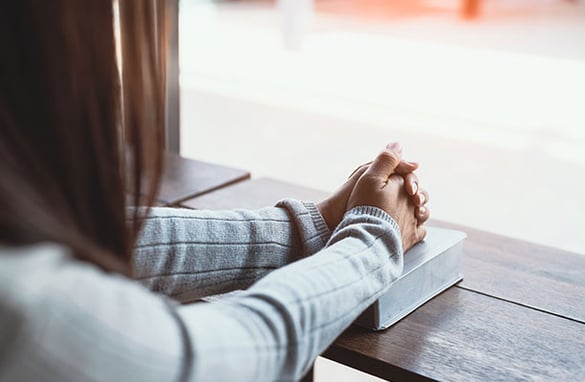 Tell God What You Feel
The Psalms contain examples of a grieving heart. The psalmist never sugar coats what he's feeling. He describes drenching his pillow with tears, feeling his strength has left, and long nights where his soul cries out to seemingly no response.
The Psalms that start with the most heartbreak often shift to a tone of hope. David encourages himself to look to God for hope. In Psalm 42:5, he says:
"Why, my soul, are you so downcast? Why so disturbed within me? Put your hope in God, for I will yet praise him, my Savior and my God."
Read Also: 5 Ways to Cope With Loss and Trust in God's Plan
Let Others Support You
Grief is extremely isolating. It's natural to feel like no one understands what you're going through, and you're right. Each person and each situation is unique. Grief cuts so deep into the soul that there's no way to understand it unless you've experienced it.
It's hard to be around people whose lives haven't been touched by grief. Familiar people and situations are a painful reminder of what you've lost. When others are happy, you can't imagine ever feeling that way again. The trivial worries of daily life seem so small compared to the gaping hole in your existence.
Find people you can trust to talk to about your pain. A Christian counselor, therapist, or pastor can help you explore what you're feeling in a safe environment.
Remember, You're Not Home
Revelation 21:14 reminds us mourning will not last forever when it says:
"He will wipe every tear from their eyes. There will be no more death, or mourning or crying or pain, for the old order of things has passed away."
If you lost a loved one, one day you will be united with them for eternity. If you lost a dream or an opportunity and you're struggling to understand why, know that, one day, you'll understand God's plan.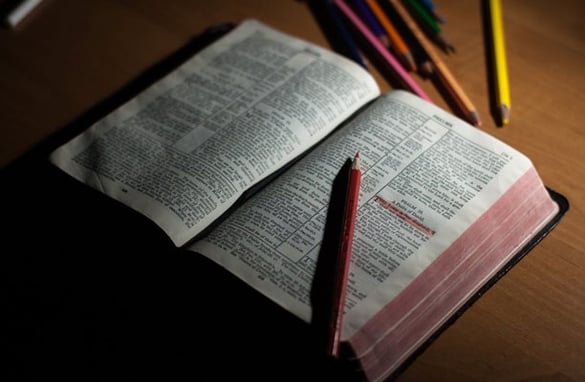 Read Also: Why It's Important for Christians to Understand Stages of Grief
Best Bible Verses When You're Grieving
When you need solace, look to these verses:
Psalm 34:18 – "The Lord is close to the brokenhearted and saves those who are crushed in Spirit."
Matthew 5:1-3 – "Now when Jesus saw the crowds, he went up on a mountainside and sat down. His disciples came to him, and He began to teach them. He said, 'Blessed are the poor in spirit, for theirs is the kingdom of heaven.'"
Psalm 73:26 – "My flesh and my heart may fail, but God is the strength of my heart and my portion forever."
When your heart is downcast, positive entertainment can uplift it. In "Lucky's Treasure", Emily Landis (played by Delaney) struggles to take care of her grieving grandfather. This tale of love, adventure, and intrigue reminds us some things long lost can be found again. Watch the trailer for Lucky's Treasure today!