It's never too late to stop, reflect and take intentional steps toward improving your life. With May 4 officially designated as "National Renewal Day," it's the perfect time to reassess where you are, where you've been and where you're hoping to go — all in an effort to give your life a much-needed spiritual reboot.

National Renewal Day is a simple concept — a day when people are encouraged to explore their personal lives and relationships to see what needs to be updated or amended to get things running a bit more smoothly. For Christians, it can be a day for spiritual introspection.

Read Also: 5 Ways to Cope When Your Kids Are Out of Control

One of the best ways to explore the ways in which we can improve our faith — especially when struggling to get back on track — is to look at the stories of others who have faced challenges, overcome difficult barriers and relied on their relationship with God to journey through life's oft-times tough and challenging seasons.

So, in honor of National Renewal Day, here's a list of 10 Christian movies on PureFlix.com that will help you explore spiritual matters, while renewing and revitalizing your own personal faith.
"Woodlawn"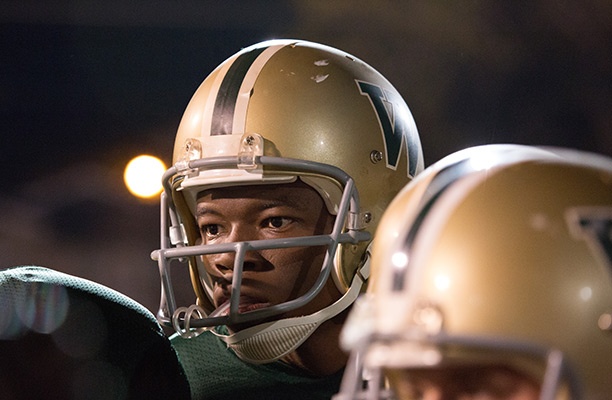 Set just after government-mandated desegregation in Birmingham, Alabama, this movie tells the incredible story of high school football star Tony Nathan and how he and the Woodlawn High School football team overcame racial tension to find peace, love and understanding.
"I Am Potential"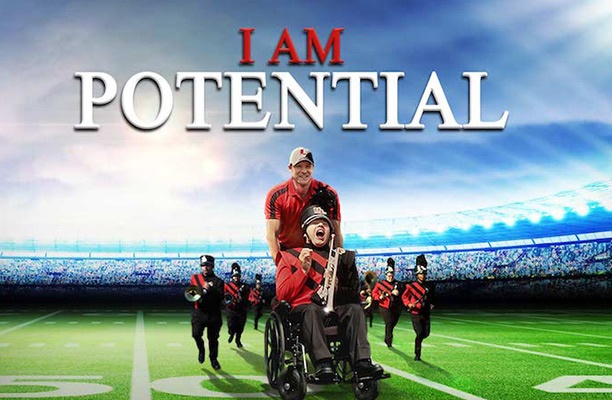 "I Am Potential" is a heartwarming story about a father's journey to help his blind and wheelchair-bound son to overcome seemingly impossible odds and allow the world to see his God-given potential. This inspirational movie is based on the true story of Patrick Henry Hughes.
"1500 Steps"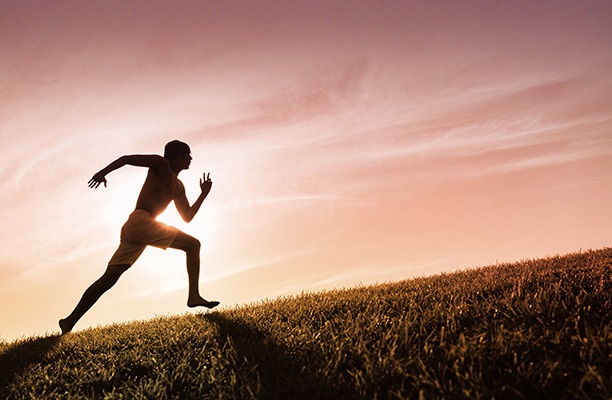 As a touching coming-of-age story, "1500 Steps" is the tale of one young man's journey toward self-belief. Set in a beautiful beach suburb near Sydney, Australia, the high school drama follows Jonas "Jobe" O' Brien – a struggling 16-year-old who lives in a single parent family. His father, a former champion runner, struggles with alcoholism following his wife's death. Despite Jobe being an outcast at his high school, he is gifted with his father's athletic ability. Unfortunately, despite his talent, Jobe faces several challenges and tribulations throughout his quest to become an accomplished runner — but a mentor helps him work toward his destiny.
"I Am Hope"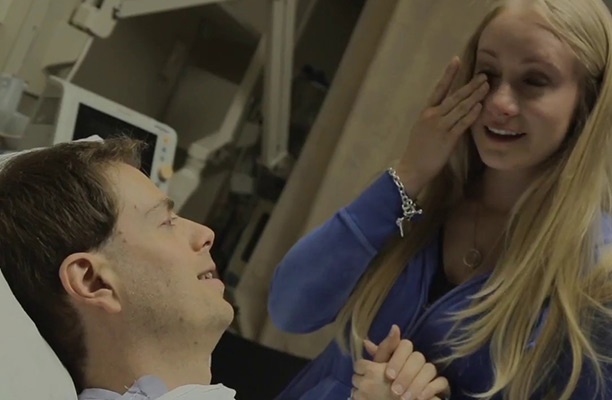 Scott MacIntyre was American Idol's first blind finalist. He published a book called "By Faith, Not By Sight" that tells his story of learning to play piano while growing up without sight. The book covers how he dealt with a life-threatening illness and kidney transplant before he stepped onto the American Idol stage. Seven years after that kidney transplant, he found out that his other kidney was failing, and he needed another transplant. In this movie, MacIntyre and his wife and learn how God gives them strength as they cling to hope amid a life-threatening circumstance.
"Thorns"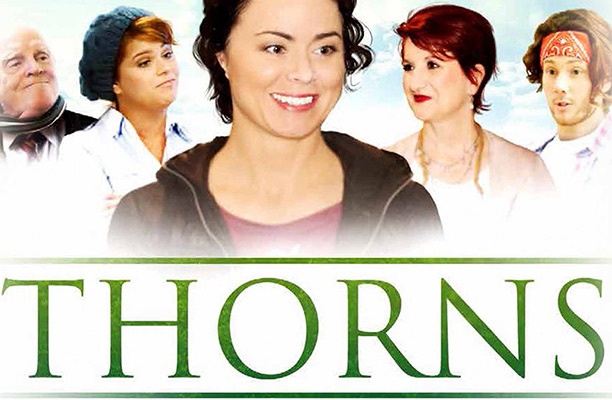 This faith-inspiring tale follows Catherine, who we meet after the devastating loss of her only child. Reeling with grief, she enters The Little Flower Shop trying to find something to fill the void left by her deceased child. In her interactions with Marie-Claire, the shop's owner, Catherine finds much more than she expected. "Thorns" tells the inspirational story of what happens when ordinary people come together to learn about trust in God and His healing power. You'll be inspired by Marie Claire's wise words: "Rather than complaining that roses have thorns, let us be grateful that thorns have roses."
"The Redemption of Henry Myers"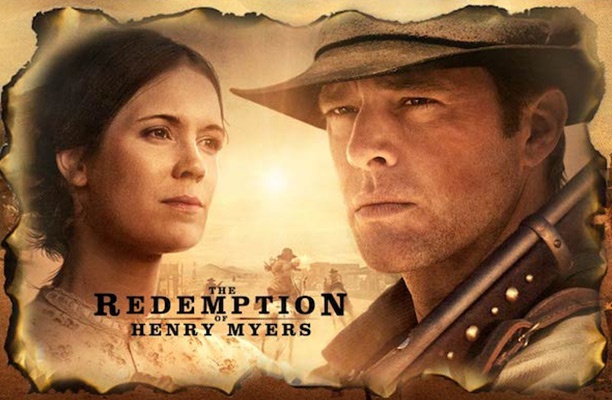 An outlaw beyond all hope. A love beyond all limits. Henry Myers lives a difficult life, and he's trying to get through by any means that he can, even if that means robbing a bank... After his latest heist goes wrong and his partners abandon him, Henry is surprised to find extraordinary kindness from a widow named Marilyn and her family. With the influence of his new "family," Henry begins to question the choices he's made in his life. Just when things start to look good, it's all ripped away from him when his old partners show up. Will he seek the revenge or find his redemption?
"Undaunted"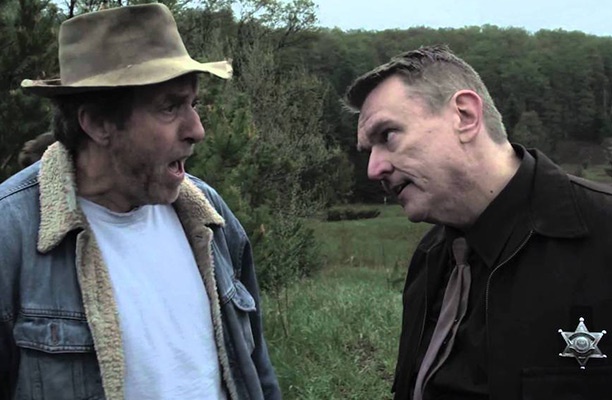 In "Undaunted," Josh McDowell tells his story of life and hardships. Haunted by a traumatic childhood, he set out on a mission to prove that Jesus Christ never existed. However, what he discovers in his journey leads him down a path of enlightenment that he never expected.
"Seasons of Gray"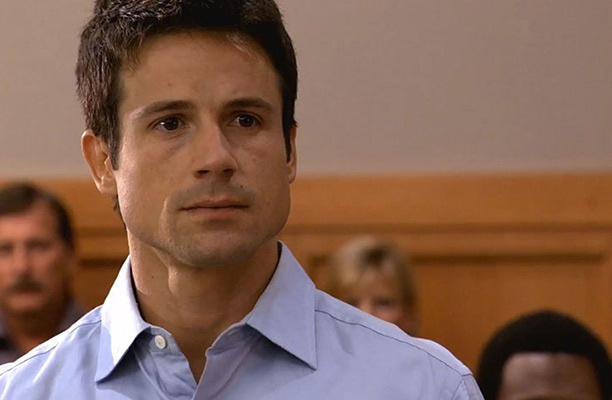 Brady Gray is forced off the family ranch and must start a new life in Dallas. With a good job and a promising romance, better days seem to lay ahead until Brady is framed for a crime he didn't commit. Brady is forced to cope with a terrible situation, as he journeys through loss, pain and imprisonment — but eventually overcomes the odds as truth wins out.
"Saved By Grace"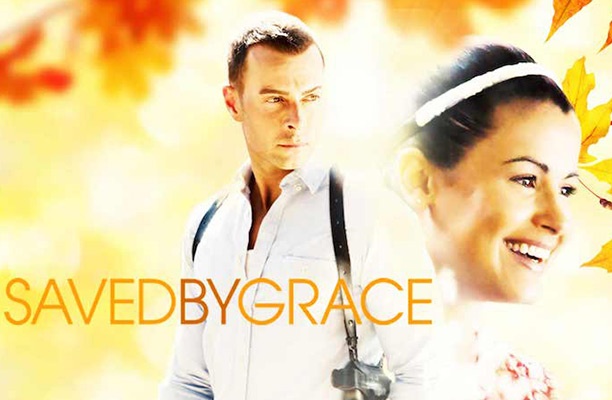 A retired police officer who is despondent over the loss of his family contemplates a dramatic decision which will change his life forever, until he meets a mysterious woman who, through her personal stories, gives him a reason to re-examine what is most important to him. The film offers some deep lessons for those who find themselves facing similar scenarios.
"Letters to God"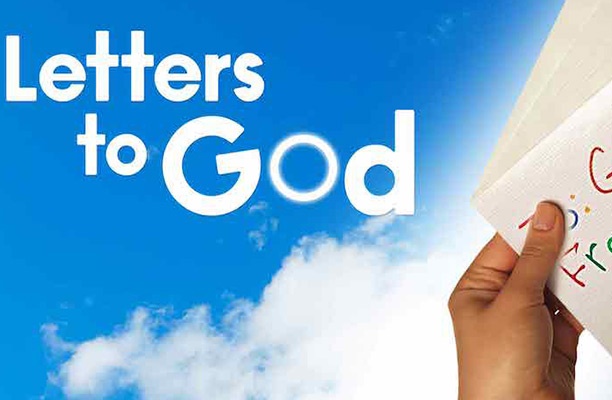 Tyler is eight years old and battling something no child should have to suffer. Surrounded by a loving family, Tyler's prayers take the form of letters he sends to his ultimate pen pal, God. These letters find their way into the hands of Tyler's postman, who's inspired to find his own meaning.
Each of these films holds the power to help inspire, reinvigorate and renew faith. It is through these characters' struggles, plights and quests to overcome the odds that viewers are able to look more deeply at their own lives to see where these lessons can most resonate.
And what better time than National Renewal Day to have some spiritual introspection? To get started, you can also explore PureFlix.com's "Fruit of the Spirit" devotional to discover how the Holy Spirit wants to transform your life. Click here to download your free copy.