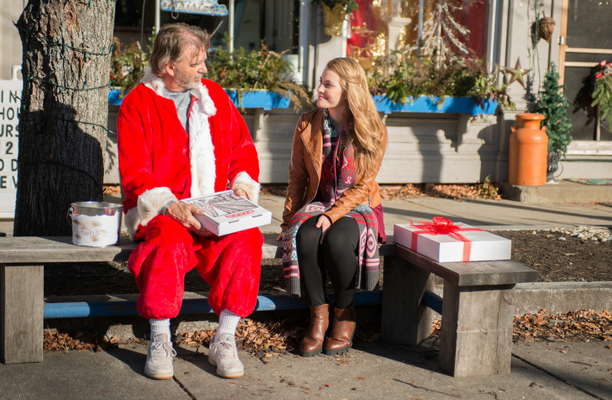 Christmas is a time when we feel excited about sharing our resources with others. In the movie, "Wish for Christmas," Luke and Elizabeth are attorneys who have financial resources to spare, and they give generously, but that is not what earns them the esteem of their town. Luke and Elizabeth are known as caring and kind individuals, because they give more than their money; they give their time.
You don't have to be a lawyer doing pro-bono work for your time to make a difference. Think of it this way: is your fondest childhood memory from something you got, or time that was spent with you?
Giving of yourself can include things like doing volunteer work, cooking a meal for a friend, or writing a letter, but ultimately, it is even simpler than that. Do you remember when Jesus visited Mary and Martha in Luke 10?
"Now it came to pass, as they went, that he entered into a certain village: and a certain woman named Martha received him into her house. And she had a sister called Mary, which also sat at Jesus' feet, and heard his word.
But Martha was cumbered about much serving, and came to him, and said, Lord, dost thou not care that my sister hath left me to serve alone? bid her therefore that she help me.
And Jesus answered and said unto her, Martha, Martha, thou art careful and troubled about many things:
But one thing is needful: and Mary hath chosen that good part, which shall not be taken away from her." (Luke 10: 38-42, KJV)
Jesus' reminder to Martha was that it is most important to be fully present with the people around you. Mary gave of herself just by listening to Jesus, and at the same time, she gained a lot too.
How do you give of yourself? Let us know in the comments below. And if you haven't seen "Wish for Christmas," you can watch it and hundreds of other family movies for free during your one month trial of PureFlix.com.
Read Also: 7 Lines in Wish for Christmas You Won't Find in the Script