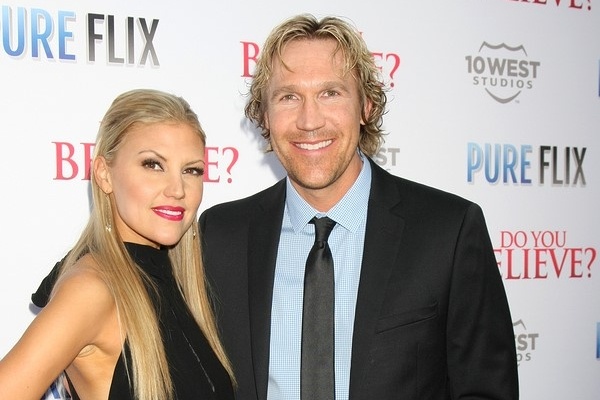 David A.R. White grew up as a pastor's son in a small Mennonite farming town outside of Dodge City, Kansas. Although his family did not watch movies and his high school didn't do much drama, White did produce a play as a high school senior and developed a strong interest in acting. When he was 19, White left Moody Bible Institute with his father's blessing, feeling called by the Holy Spirit to move to Los Angeles and pursue acting.
Called to the Entertainment Industry
White didn't know anyone when he got to LA, but within six months, he had landed a recurring role on Burt Reynolds' television show, "Evening Shade," playing the best friend of Burt Reynolds' son. White's experience on the show taught him a lot about acting and even more about building relationships. He watched Reynolds bring many of his friends on "Evening Shade" as guest stars, and he was impressed by the camaraderie and fun they had while working together on the show.
Reynolds also set expectations for his cast members, that they would be professional and prepare themselves for their parts. White learned about the craft of acting while on the show and also immersed himself in acting classes to improve his skills. After three seasons on "Evening Shade," he moved on to guest starring roles on shows like "Coach," "Saved by the Bell," "Sisters," "Melrose Place" and many others.
In 1999, White had the opportunity to create, produce and play the lead in the feature film "The Moment After." He also produced and played lead dual roles in "Mercy Streets" in 2000. Other movies in which White acted and produced include "The Visitation," "Hidden Secrets," and "The Wager". His one man comedy show, "Holyman Undercover" was made into a movie as well.
Read Also: 10 Hollywood Actors Who Love Jesus
Faith and Family
White married actress and producer Andrea Logan White in 2003. The couple now has three children: son Ethan and daughters Everson and Ocean. Family is extremely important to White, and he chronicles some of his children's everyday and standout moments on his web series "Life Inside the White House."
In a time when too many movie stars find it easy to break away from their families when things get tough, the White family has shown that it is possible to be Christian, committed and happy living in Los Angeles as part of the entertainment industry. In an interview with ChristianCinema.com, White says, "In my personal life, I want to use my gifts and talents to glorify the Lord first and foremost. I put Him first, my family second, and everything else falls behind that."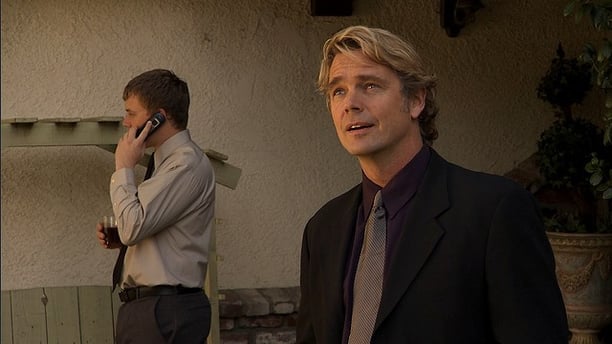 A scene from Hidden Secrets with John Schneider.
Becoming a Christian Filmmaker
As it became known in Hollywood that White had a Christian faith, he began to be offered acting and producing roles in faith-based movies. At first he didn't want to pigeonhole himself as a Christian actor and filmmaker, but he began to feel called by God to work toward excellence in making faith-based movies.
Through the 1990s and into the early 2000s, White helped to lead a time of rapid expansion and improvement in the Christian movie industry. His commitment to quality in every aspect of his craft has raised the bar regarding what is expected from a Christian film. Although Christian films still have mainly smaller budgets to work with, the quality of actors, producers and directors they are able to attract has greatly improved.
Read Also: Is Jesus in Hollywood History of Christian Filmmaking
In recent years, White's film credits include "In the Blink of an Eye," "Hidden Secrets," "Run On," "Marriage Retreat," "Me Again," and "Jerusalem Countdown." Most recently, White produced and co-starred in "God's Not Dead," the number one independent movie of 2014. He also produced Sony's "Mom's Night Out" and "God's Not Dead 2."
White has worked with actors like Sean Astin, John Schneider, Eric Roberts, Kevin Sorbo, Patricia Heaton, Melissa Joan Hart, and Dean Cain on Christian films that are family-friendly without shying away from real life situations and authentic depictions of the problems people face in today's society. While others may see Christian filmmaking as limiting to their careers, White has found in it an opportunity to strive for excellence.
"I wear this label of Christian filmmaker proudly," White declares. "I want to live my life the way Jesus does - I want to love people." He credits his success to following his calling and submitting his life to Christ on a daily basis. "First and foremost every morning I bend to Him, asking Him to take my life and do with it what He will."
There's no doubt that White's impact on Christian filmmaking has been massive. In 2005, White made a move that changed the course of the Christian movie industry: he became the co-founder of Pure Flix, the world's largest Christian movie production and distribution company. Pure Flix has produced over 100 Christian movies and distributes over 3500 titles through PureFlix.com so that families can have clean entertainment options.
Read Also: Your Choice in Movies Impacts Your Life and Your Children's Lives
If you're looking for the best Christian movies being made today, Pure Flix has you covered. "Pure Flix Entertainment makes movies that uplift and inspire the human spirit, which some would call a radical idea," White says, adding that he has a passion for movies that express biblical ideas and truths.
"First and foremost I just try and follow the Lord in obedience in whatever He's calling me to do," White said in an interview with Fox News.
"I stopped trying to have my way. The goal is to expand your territories for God's Kingdom so whether that's a blockbuster movie or just the movies that I've been doing, I'm at a place in my life where I'm just thankful for my family and for what I'm doing, and wherever the Lord takes me I'm open."
About his work with Pure Flix, White makes it clear that he knows what he's about: "We partner with movies that stand for more than the latest bestseller." With "God's Not Dead" earning $60 million in domestic production, it's clear that many Christian moviegoers approve of White's choices. Learn more about Pure Flix and what we stand for today.