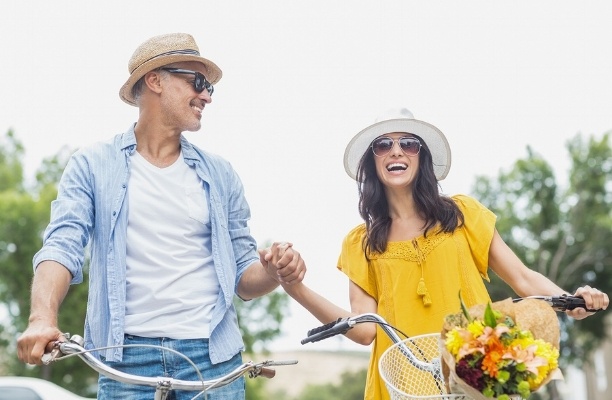 While the main themes in the charming film, "Until Forever," are faith and family, there's also a sub-theme in this Christian movie that exemplifies the positive impact of fidelity in relationships. This sub-theme is illustrated in the stories of brothers, Michael and Matt, whose different experiences with fidelity, cause starkly different outcomes in ability to positively handle life's challenges.
"Until Forever" follows the story of young Michael Boyum who is diagnosed with leukemia while falling in love with his girlfriend, Michelle. Around the same time of the diagnosis, Michael's brother, Matt, also has a girlfriend, who unexpectedly breaks off the relationship. This loss is a severe disappointment to Matt, exasperating his depression and causing him to isolate himself from his family.
Contrastingly, Michael's girlfriend is faithful to their relationship, even amid chemo treatments, hospital visits, and her parents concern that she is devoting too much time to her sick boyfriend. Throughout the film, Michelle's love and friendship continually give Michael strength, and her commitment is a beacon of hope that inspires Michael in his battle against cancer.
When it's Worth the Sacrifice
We all desire love like that of Michael and Michelle. It's the love that Paul talks about in Corinthians: a love that never ends. In today's society, the hookup culture and disposable love seem to be the trend, however these short and broken relationships leave us empty. According to a Wall Street Journal article, long-term commitment is a natural inclination for humans and is even "tied to a greater sense of life satisfaction, happiness and a host of practical benefits."
However, fidelity does come with it's own challenges. Sometimes your partner gets sick, as was the case with Michelle in "Until Forever." Other times your partner's actions annoy or upset you.

When love doesn't flow from the heart like an endless river, we have to make the active choice to love. Whenever we choose to love in the hard times, we make sacrifice for the other and for the good of the relationship. Each sacrifice is a beautiful portrayal of commitment, and a participation in the love of Christ, who made the ultimate sacrifice out of love for us.
Read Also: Cancer Threatens Lives But Strengthens Families
When It's Time To Walk Away
Though love and fidelity are the goal of any committed relationship, life has a tendency to throw curve balls. When all the good plans have failed and you find yourself in a relationship that is no longer safe or healthy, it's time to seek help and counsel. Depending on your specific situation there are a number of Christian organizations available to get you the help you need. Some are listed here:
Ministries:
Hotlines:
National 24-hour Women of Substance Crisis Intervention Hotline: 1-866-862-2873
National Domestic Violence Hotline: 1-800-799-7233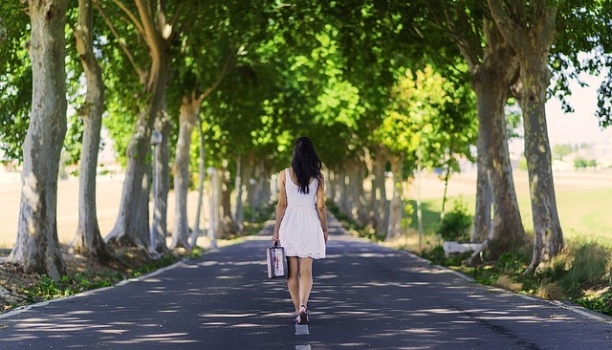 Whatever situation you're in, you are not alone. God is fighting for your happiness and wellbeing alongside you. Though loving others is a choice we make, we must love God and ourselves first. Relationships in this lifetime are only a shadow of the relationship God longs to have with us. And though relationships here may be tough and sometimes even fail, God's love is everlasting.
Be sure to check out the inspiring Christian movie "Until Forever," and learn more about Michael and Michelle's journey that tested the limits of their faith and commitment. "Until Forever" and thousands of other Chirstian movies and TV series are available to stream at PureFlix.com, now offering a free one-month trial.
Read Also: Top Films Now Streaming on Pure Flix