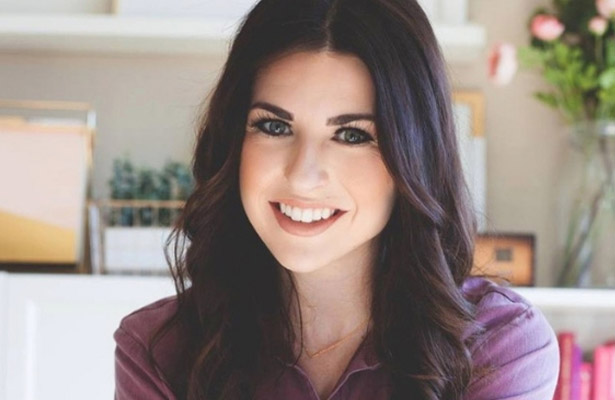 With the busyness and chaos of life and culture intensifying, author Becky Thompson has an essential message for moms — one that can sustain them and offer an important reminder about what's truly important.
"This is a season when moms need truth more than ever … they need their hearts to be anchored in what God is saying to them," Thompson recently told PureFlix.com's "Pure Talk." "They need to just be grounded in who God is and who they are in Him."
Thompson, author of the new devotional, "Truth Unchanging: Hearing God Daily in the Midst of Motherhood," went on to say that she believes it's important to be honest about motherhood — both the glamorous and not-so-glamorous moments.
READ ALSO: Columbine Victim's Daughter Reveals Amazing Story of Forgiveness
Watch Thompson reveal her amazing advice for moms:
She also said it's important to realize that God's plans might differ from our own. Thompson shared her own experience of believing she would one day marry a pastor and travel as an evangelist, spreading hope "where God's light was dim."
"I went to a Christian college looking for a pastor-husband," she said. "That was my goal … I had this really clear idea of what my life was going to look like."
In the end, though, God took Thompson a totally different route. She's now married to a wonderful man who isn't a pastor — and she's not a traveling evangelist. Instead, she's an inspiring author and speaker who is working to help people discover God's love.
And in the end, her path has taught her an important and timeless lesson.
"Sometimes … God takes us to the middle of nowhere … because he's going to use that to bring us exactly where we were supposed to be all along," Thompson said.
READ ALSO: Real Miracle: Mom 'Prays Son Back to Life' After Drowning Death
She's hoping "Truth Unchanging" will help inspire women to "hear the voice of the Lord in their daily life." Thompson said that scripture is the essential core that helps hold everything else together, and she's hoping the book helps become a conversation started in women's hearts.
"It all begins in the word of God," she said. "As we spend time reading God's word and hearing his voice come to life … we can really begin to hear him speaking in our daily lives through his holy spirit."
Find out more about Thompson and be sure to read the Pure Flix Insider blog for daily, inspiring stories and content.