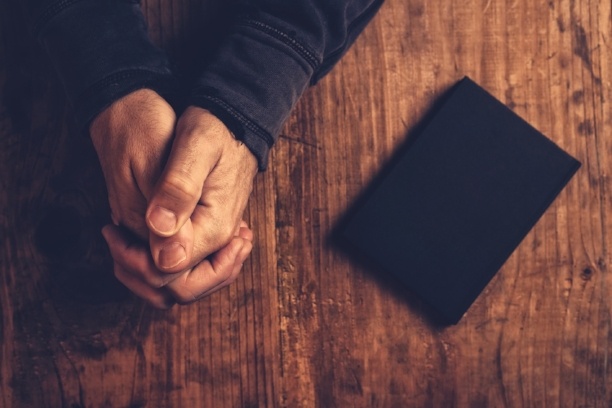 You go to Christian bookstores hoping to find words that will lead you closer to God. Something that will inspire, pull you out of the quicks and of daily life, the news, the text messages, the carpool lane, the same old, same old. But, which devotional will speak to you? Which one will be easy enough to read each day, but hard enough to challenge?
Among the texts written by modern pastors and ancient church fathers, one book stands out for many. It's called "Experiencing God", and it has sold over 7 million copies and is available in more than 45 languages. It has been popularized by its used in group studies.
In 2013, filmmaker, Neil Hoppe, produced a documentary about lives changed after participating in the Experiencing God study. In the film, Hoppe visits a small town in Kentucky where he meets a couple who was inspired to start a food pantry, along with other missions in their community. Hoppe then goes to a Louisiana state prison, once one of the most violent prisons in America. After the prison warden introduced the inmates to Experiencing God, the prison regained peace, and now nearly half the prison population is Christian. Some are even earning seminary degrees. Finally, Hoppe finds himself discovering the ways God has worked in a Honduran town where he hears stories of growth, faith, forgiveness, and healing.
Through this string of stories, Hoppe shows that beneath the accolades for this book are people whose lives are devoted to their relationship with God, and that that very relationship is how one "experiences God" and learns how to follow him.
Of course, you can buy the book online. You can stream the documentary on
PureFlix.com
(it's quite entertaining and only an hour long!). But at the end of the day, the actual experience of God is a a journey that is unique to each individual, and we have to make the personal choice to take that journey, and at what capacity.
Leafing through the Bible, a number of wounded heroes appear. From Abraham and Moses to Peter and Paul, each man experienced God in ways true to their own personalities, quirks, time they lived, and challenges they faced. But the common thread of their stories is that they heard God's calling, and then they acted.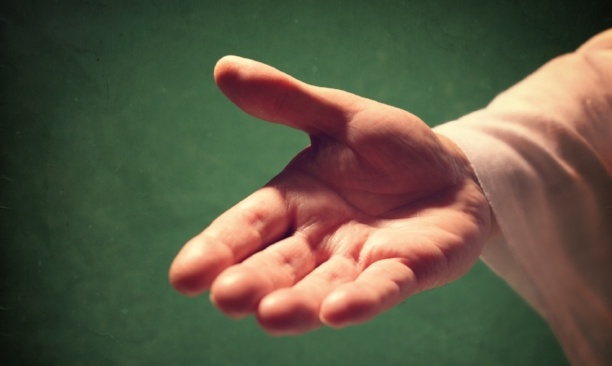 But the trouble with Bible characters is we often put them in their own special corner - the corner for the those who audibly heard God's voice or knew Jesus Christ. It's difficult to think that we are called to the same greatness and the same intimate relationship with God. But, we are. Jesus tells us
"No longer do I call you servants, for a servant does not know what his master is doing; but I have called you friends, for all things that I heard from My Father I have made known to you. (John 15:15)
This verse begs a response from us. First we must accept Christ's friend request (to use a modern term), then actually engage in conversation with him. This conversation (or, what we call "prayer") is essential, because it's giving Christ the opportunity to talk, to tell us more of what he has heard from the Father. When we do not allow God to engage us in our daily lives, we deprive him of the relationship he so desperately wants to have with us. And we deprive ourselves of the blessings he wants to bestow.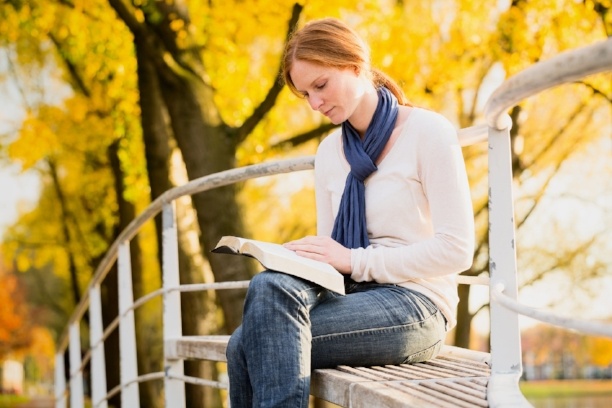 Prayer and Scripture Give God an Opportunity to Talk to Us
Clearly, experiencing God in daily life is not easy. It's much easier to take God out of the box on Sunday, worship him, then put him back on the shelf until next Sunday. But God wants us to know him so much more. He wants us to experience life with Him, just as a friend would. He wants us to feel as connected to him as the prophets and apostles did. And, just as people are all different, one relationship with God may look a little different than another. But, while each person's journey is unique, there are some steps we can all take to incorporate the experience of God throughout the week:
1. Morning Prayer
"A shout of joy comes in the morning (Psalm 30:5)." We all want to start our day off right. Lamentations 3:22-23 tells us that God's mercies are new every morning. The morning is a time to shake off the issues of yesterday and give God our plans and anxieties for the new day, in hopeful trust that he will bless in ways we haven't yet imagined. A beautiful morning prayer is Psalm 5:3 which says, "In the morning, O Lord, you hear my voice; in the morning I lay my requests before you and wait in expectation." Use a devotional or meditate on one or two Bible verses. Let the words you read in the morning be an offering and inspiration for the rest of the day. Believe that God hears you, then wait in expectation for his response.
2. Socialize with Seekers
In the Acts of the Apostles, the believers devoted themselves to the apostles' teaching, the breaking of bread, prayer and fellowship. Christian friends not only encourage us to seek God, they also give us opportunities to love and to practice the art of friendship. Remember, Jesus wants to be our friend, but how can we do that if we don't know what friendship is? Jim Rohn said that we are the average of the five people we spend the most time with. If you want to experience God, spend time with those who already do.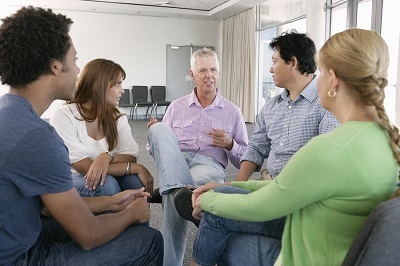 3. Serve Those in Need
While Jesus had his core group of friends, he also spennt time with the sick and the sinners throughout the New Testament. Matthew's gospel tells us "If you love those who love you, what reward will you get? Are not even the tax collectors doing that? And if you greet only your own people, what are you doing more than others? Do not even pagans do that?" In imitating Christ's acts of service, we share in his mission of feeding those who are physically and spiritually hungry. Jesus tells us that whatever we do for the least of his brothers, we do for him (Matt 25:40). Meet and experience God in the homeless, the sick, and the spiritually broken. Open your eyes to the many opportunities to serve throughout the day.
4. Get More Out of Your Bible
Do more than just read it. Study it, in a group or alone. Wrestle with it like Jacob wrestled with an angel. Ask the Holy Spirit to interpret it to you, like he interpreted it to our fathers. Though God's words were written years ago, they don't come with an expiration date. They were written with us in mind, like love letters. Uncover what it is that God is trying communicate through his word. A practical way of doing so is to join a weekly Bible study or create one with your family. Also, incorporate verses into your morning prayer time, and echo them throughout the day.
5. Work Hard, Play Hard
When you're at work, "work with all your heart, as working for the Lord (Colossians 3:23). By displaying virtue and excellence in your work, you are honoring God. When you're not working, practice good leisure, which is different from idleness (idleness is often referred to as the devil's time). Good leisure includes activities that provide real rest and build you up, e.g., hiking with friends, sharing a meal, engaging in quality entertainment, etc. God wants us to experience him even in recreation, and through these activities, cultivate our minds and hearts to be more like his.
If you have more ideas or ways of experiencing God, please include them in the comments. Also feel free to add practical applications to the ideas listed above and ways that you yourself experience God. Just as in Neil Hoppe's documentary, our experience with God takes shape in different ways. These ideas are merely vehicles that carry us to the heart of what it is to be a Christian - a relationship with him. Though it is 2016, God longs to call us just as he called those in the Bible. A relationship takes two people, and even before we are seeking him, he is seeking us.
You can watch Experiencing God: A Documentary, at PureFlix.com.
to sign-up for a free month trial, and enjoy thousands of Christian movies and documentaries.