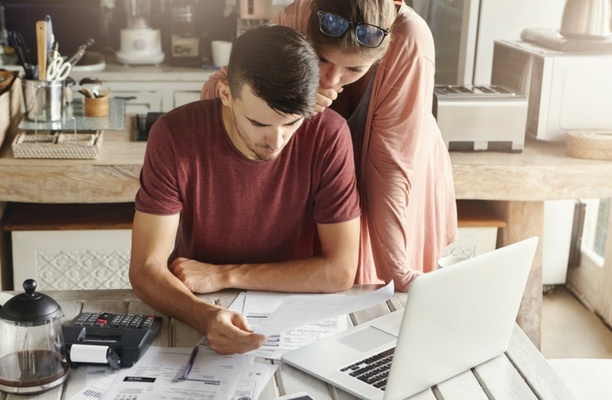 "Take therefore no thought for the morrow: for the morrow shall take thought for the things of itself." Jesus' words in Matthew 6:34 (KJV) are both encouraging and a bit hard to swallow. The commandment "do not worry," is easy to obey when life is going well, but difficult to process when it isn't.
In the movie, "Eternal Salvation," Jonathan Wright is faced with one reason to worry after another when an accident first puts him in a coma, and later causes him to lose his high-paying job. Losing a job is one of the most common and most anxiety-inducing obstacles a family can face. In the midst of such a challenge, it can be easy to lose hope.
Read Also: When God Gives You More Than You Can Handle
If you or someone you know has recently lost your job, know that God is big enough to take care of you. Find encouragement in the reminders below. Share them on Facebook, print them out and hang them where you'll see them often, or make one of them your phone lock screen. Do what you can to ensure God's promises remain at the forefront of your mind. Because yes, God is big enough to handle what you cannot.
For more encouragement, follow Pure Flix on Pinterest, and be sure to read more of our inspirational articles here on Pure Flix Insider.
You can find more inspiration through our thousands of family movies, documentaries, and TV shows on PureFlix.com. Watch for free during your one-month free trial.
Read Also: 17 Quotes to Inspire You To Live for Today