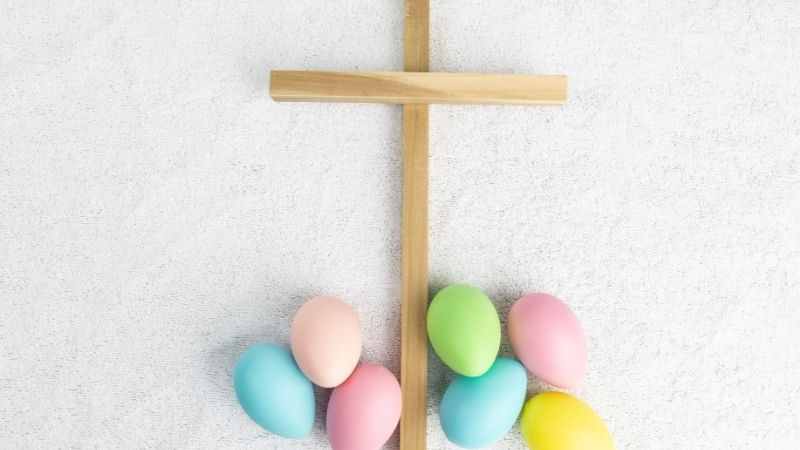 Easter egg coloring is without a doubt one of the most popular Easter traditions. There are countless Easter egg ideas for creating the best Easter Egg decorations — but where did the tradition actually come from?
And is it based on Scripture or is it just a modern-day secular practice that people engage in for the mere fun of it? That's what we'll be exploring in this piece.
READ ALSO: 5 Powerful Bible Verses About Jesus' Resurrection And Easter
Easter Egg Meaning & Easter Traditions
Everyone knows that Easter egg coloring and the traditional Easter egg hunt are activities tied to the celebration of the Easter story. Easter is a biblical holiday that celebrates Jesus' resurrection after being crucified on the cross.
Each year, individuals and families gather to celebrate Jesus' rising from the dead. From church services to religious activities, the commemorations are plentiful. Easter egg decorating is just one such activity people do generally before the holiday unfolds.
DOWNLOAD OUR FREE "RISEN" DISCUSSION GUIDE – OUR EASTER GIFT TO YOU!
But, again — why? Why do we celebrate with the traditional Easter egg hunt and Easter egg coloring? To begin, eggs themselves tend to signify life. And Jesus' rise from the dead clearly gives mankind eternal life, so the parallels shouldn't be lost on us.
As it turns out, Easter eggs actually date back to Medieval Europe, though the practice of celebrating with these eggs might not have started with Christians and might have instead been a Pagan practice, according to Time.
There are different theories about the origin of Easter eggs, but Carole Levin, professor of history and director of the Medieval and Renaissance Studies Program at the University of Nebraska, told the outlet that eggs were part of an Anglo-Saxon festival that celebrated the goddess Eastre.
READ ALSO: 9 Easter Movies and Shows You Can Stream Right Now
This celebration commemorated the coming of spring and the coming back of nature after winter, and eggs were eaten and "also possibly buried in the ground to encourage fertility," Levin said.
Lubow Wolynetz, curator of folk art at the Ukrainian Museum in New York City and the Ukrainian Museum and Library in Stamford, Connecticut, told Country Living a bit more about the role of eggs in pre-Christian cultures.
"In pre-Christian days, eggs were associated with many different springtime rites," Wolynetz said. "In Ukraine, for example, people were an agricultural society. A late or cold spring had an impact on crops, so people attempted to harness the power of the sun to bring about the resurrection of nature."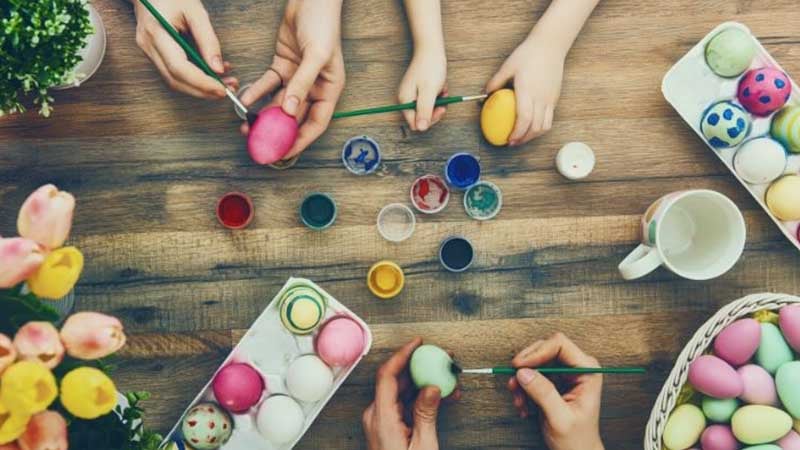 Wolynetz said that people were reminded of the sun due to the yellow center of eggs — and that early Ukranians would decorate the outside of eggs and then give them to family members and friends.
Later, when Christianity arrived in Ukraine in the 10th century, old and new traditions collided, according to Country Living.
So, Are Easter Eggs Pagan?
Answers in Genesis has also tackled this topic as well, explaining that the bunnies, Easter eggs and other elements that have become staples of the Easter holiday certainly have Pagan roots.
"There is no question that a majority of these practices have their origins in pagan customs," AiG noted. "These customs were assimilated into Christian practices throughout the early centuries of the church."
READ ALSO: 6 Movies And TV Shows To Inspire Kids This Easter
The Christian outlet noted that eggs have long been "a symbol of fertility cults and pagan rituals around the world." And Easter egg coloring might also have its roots in these practices as well, as there is no biblical example or command surrounding the coloring of eggs, especially as it pertains to celebrating Jesus' rise from the dead.
Considering the fact that Easter egg coloring, Easter egg decorations and the traditional Easter egg hunt could all have its original history wedded to Paganism, AiG asked an important question: "If an object or action is used in pagan worship, can it ever be used to worship God?"
In the end, the outlet concluded that people will take different positions. Either way, Easter eggs are used by many Christians to celebrate Christ's resurrection and are in no way used in Pagan practice.
And the ways in which Christians and others use and decorate the Easter egg are certainly different from the ways in which eggs were handled by Pagans.
So, it's up to the conviction of each Christian to decide how to — or even whether — to engage in Easter egg coloring, the traditional Easter egg hunt, etc.
It might be hard to definitively nail down the history of Easter egg decorations, but we can surely see the use of eggs more generally throughout history. As for specific Easter egg-related decorating, Britannica noted that the first instance of painted Easter eggs dates back to the 13th century.
As it turns out, Christians didn't allow eggs to be eaten during Holy Week, so eggs were held and then decorated to commemorate Easter. Regardless of how the Easter tradition began, Christians began to use it to celebrate the resurrection.
READ ALSO: How To Forgive Others By Remembering The Cross This Easter
Easter Egg Decorating Ideas
Now that the history is out of the way, consider the many ways in which you can create Christ-honoring Easter egg decorations. But beyond that, consider — if you so choose — how you can use eggs to teach kids about Jesus.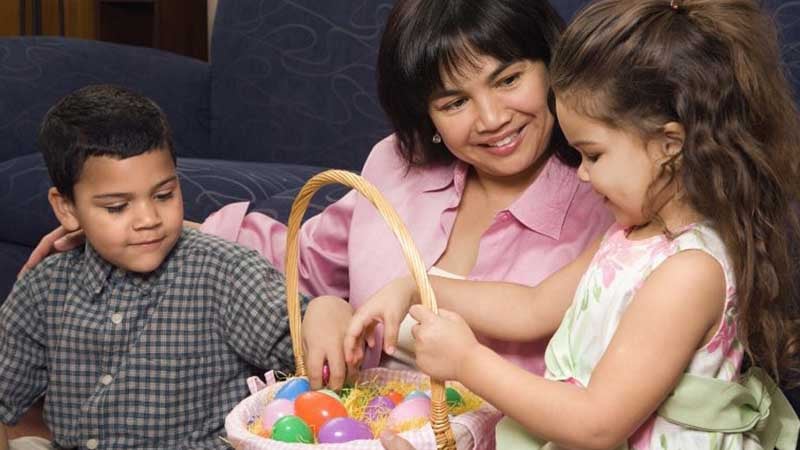 Whether it's Easter egg coloring or the formation of an Easter egg hunt, there are ways to ensure that these traditions honor Jesus. So, let's briefly explore some Easter egg ideas.
To begin, consider Easter egg coloring and painting that includes Christian symbols. From crosses to other such elements, there are many designs you and your family members can place on eggs.
And if you do an Easter egg hunt, consider hiding Bible verses in the eggs along with candy. There are also fun-filled kits available that tell the Easter story through plastic Easter eggs — kits you can use with the whole family.
Are you looking for more Easter egg decorating and craft ideas? Here are just a few ways to incorporate the Easter story into crafts with your children and grandchildren.
This list of 20 activities and crafts from The Purposeful Mom blog also includes a list of different Easter books. One of the ideas calls shows how to make Resurrection Eggs with a poem that helps share the Easter story with children.
Here's another list of 50 different crafts and activities compiled by the Meaningful Mama blog that has kid-friendly read along books and recipes for Resurrection Rolls.
There's no shortage of ideas for you to consider this Easter — and beyond! Plus, if you're looking for some other Easter egg ideas or celebratory tools, consider heading over to Pure Flix, where you can watch Easter-themed content.
Become a Pure Flix member today and spend this Easter streaming the most comprehensive movies on Easter – films for the whole family like "The Messiah: A Brickfilm," "The Chosen" and "A.D. The Bible Continues." You'll also find varying perspectives on the crucifixion of Jesus with movies like "Risen," "The Passion of the Christ" and "The Penitent Thief."