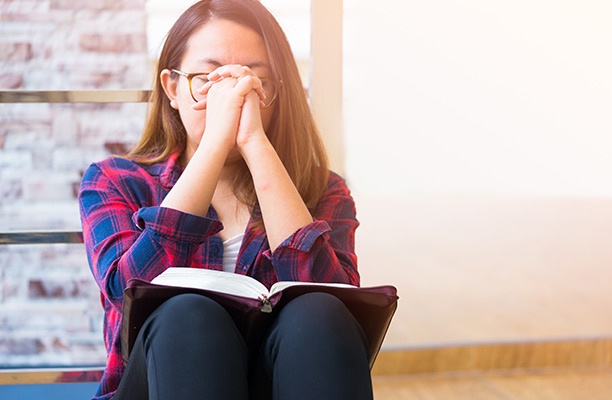 Some days, prayer feels like a rich experience before the throne of Heaven… like being wrapped in the arms of the Almighty. Some days, your mind races with everything you have to do and constant interruptions make it feel as if you didn't get to connect with God at all. No matter how good or how difficult your prayer life has been lately, there are ways to make it better. Try these tips to enrich your prayer times, and enhance your experience while talking with God.
Choose a Place to Pray
If the phone, TV and family members distract you when you're praying, find a place that's off limits to all those influences. Let your family know what you're doing when you go away to pray, so they can give you that time alone with God. Don't just speak, take time to listen. Post scripture where you pray so you can focus on it during times you are alone.
Make Prayer Part of Your Routine
You brush your teeth and eat meals at regular intervals. Why not make prayer a daily ritual? Put prayer time in to your schedule so you never find that days have gone by without spending time alone with God.
Help Yourself Focus
If your mind wanders during prayer times, try praying out loud or writing prayers in a prayer journal. You're more likely to notice when your mind tries to switch from praying to building your grocery list when you pray out loud. When you document your prayers and have to form specific thoughts and sentences, you have a record of your prayers so you can easily identify points in your journey.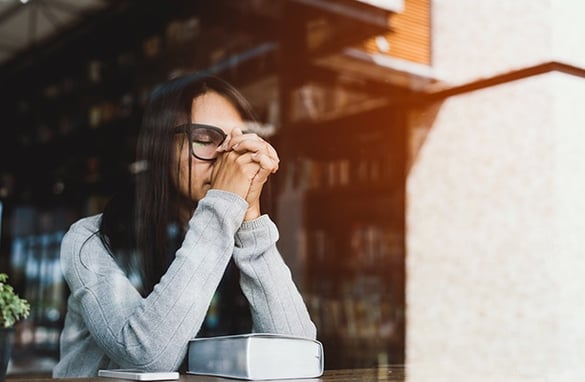 Reflect During Down Time
If you're like most people, you have more on your to-do list than you can actually accomplish in a day. However, there are some times in our schedules when we have a few quiet moments. Instead of picking up your phone to browse social media, consider the following:
While waiting in the car to pick up your kids, say a quick prayer.
When searching for your missing keys, ask God for patience.
While going grocery shopping, thank God for providing for you.
When putting your kids to bed, praise Him for a safe home.
Some of these things are unavoidable, but sometimes a little extra planning can score valuable extra time for prayer.
Pray When You're Busy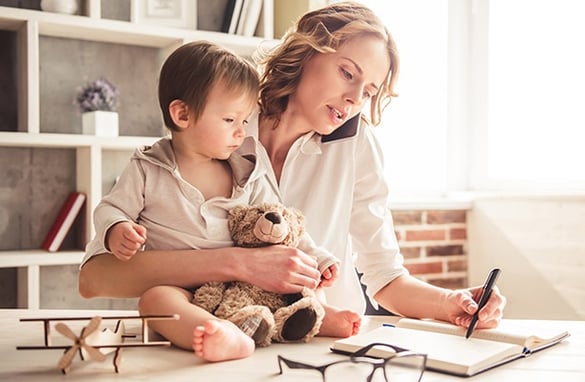 The idea of going away to a private location for prayer sounds like heaven, but it just isn't always possible. In these situations, pray during other activities. Make your morning commute or your daily jog the time you regularly spend talking to God. When you do housework, use that time for praise or petitions.
Think of your conversations with God like any other conversation. You don't say everything at once when you speak with your friends or spouse. You might have a brief conversation when you wake up, send brief texts or emails throughout the day, and have a longer talk over dinner. Your conversations with God can take place in the same way.
Sometimes the most sincere prayers are the one-sentence pleas we offer in a time of need. God hears and appreciates each time His children express a heartfelt need.
One way to bring God into your home is by viewing Christian entertainment with your family. PureFlix.com offers a free guide to Christian movies to help families find wholesome films everyone can enjoy. Download your free movie guide today.