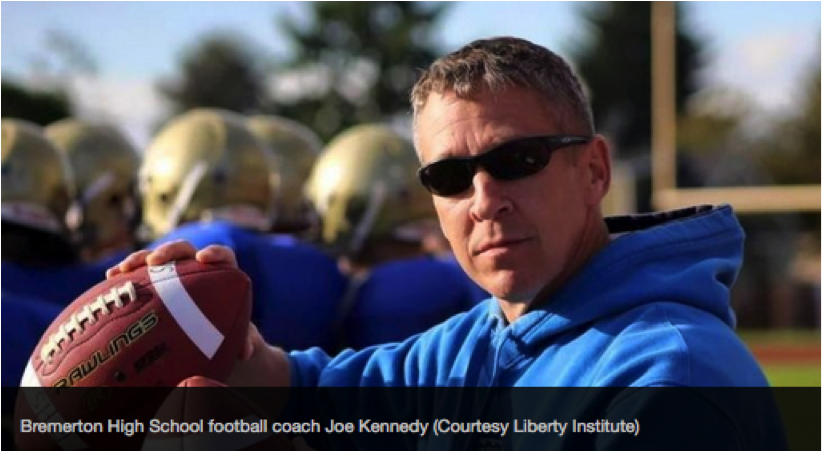 History does repeat itself. This time around we are revisiting the religious persecution our nation experienced during the darkest days of racial segregation in America's south.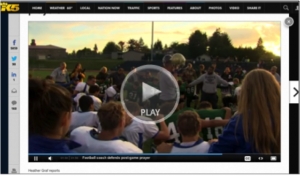 With God, nothing is a coincidence but rather divine timing. As Pure Flix prepares to release a powerful movie, based on the true story of "Woodlawn", on October 16th, coach Joe Kennedy, of Bremerton High School in Bremerton, Washington, is being investigated this month for gathering at the 50 yard line to pray after games.
As reported on The Blaze this week: Apparently coach Kennedy, told KING-TV that "he routinely prays on the 50-yard line, thanking God for each and every one of his players..." In the article, coach Joe stated "I never asked anyone. They just all showed up one day and the next thing I know, the other team was showing up with us..." going on to say, "I spent 20 years in the Marine Corps, and it's been about protecting the freedom of other people. It's about the freedom, and people can believe whatever they want. I'm just exercising my right." (Read More)

As of September 13th coach Joe was informed of possible outcomes (possibly being fired) as reported on his Facebook page and await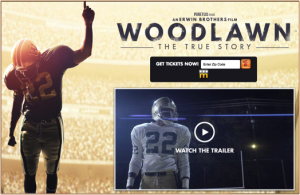 s his fate.
Let's light-up the "Support Joe" Facebook page by reaching out to our brother in Christ and encourage him to stand firm, God is with him, Amen.
Also, be inspired by this trailer for Woodlawn which is based on a true story that unfolded in the 70's where a Christian revival ignited at Woodlawn High School. The former Woodlawn football coach Jerry Stearns stood strong in his faith that eventually cost him his coaching job.
Want to watch other inspiring stories of faith, hope and love? Jump on PureFlix.com and check out thousands of faith and family origninals, movies, TV shows, and educational programs. Another inspirational football film, "Find A Way" was just released on Pure Flix and is now streaming. "Find A Way" is also based on a true story where a community tries to regain its collective faith after the sudden loss of a well-loved local figure.