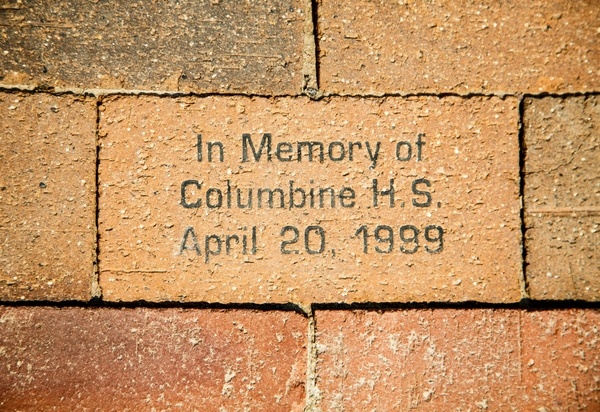 Craig Scott lost his sister, Rachel Joy Scott, as well as 11 fellow classmates and a teacher when two student gunmen entered Columbine High School on April 20, 1999, and launched a murderous rampage that horrified the nation and left Scott and his community reeling.
Over the past 19 years, Scott, now a public speaker who travels the country sharing his sister's story, has learned many lessons along the way, telling Pure Flix Insider how the horrific school shooting "completely changed his life." His sister Rachel's story is also told through PureFlix.com's feature film "I Am Not Ashamed."
"From [the shooting], my greatest purpose in this world came, which was to make an impact, especially with youth by sharing Rachel's story," Scott said, explaining that he works to reach the "very, very small percentage" of disconnected, delusional and desperate young people who could turn violent by speaking on kindness and urging young people to better connect with one another.
I am committed to doing this until I die in some capacity, sharing lessons and the stories that I share."
Scott's purpose came after a slew of trials and tribulations. He was inside the Columbine library on that fateful April day and witnessed his friends die right beside him, leading him to experience PTSD symptoms in the months and years that followed.
"I ... struggled with a lot of anger and it messed with my mind in that I couldn't remember things. A lot of times I would disassociate — it comes with going through a trauma," he said. "[At times] I wasn't really present with what was happening around me. I would go off into my own little world."
Scott said that his Post-traumatic stress disorder (PTSD) symptoms faded over time and that he has healed from the effects of the trauma. Today, Scott lives with a pointed mission in mind: to make a positive impact by sharing his story.
Watch a clip from "I Am Not Ashamed" below:
"I am committed to doing this until I die in some capacity, sharing lessons and the stories that I share," he told Pure Flix Insider.
Scott certainly has some important lessons to share with youths and adults alike, as he revealed the deep impact that Columbine has had on his own life and faith, deepening his understanding of the importance of trusting in God and His plan.
"I think one of the biggest lessons I learned is a structural principle and that is that hard things that you go through can lead to a deepening of your character a deepening of your faith and get you closer to godliness," he said. "And I'm now thankful for having gone through the tragedy and the aftermath because now I'm able to offer things to people, because of my character deepening that I otherwise wouldn't have been."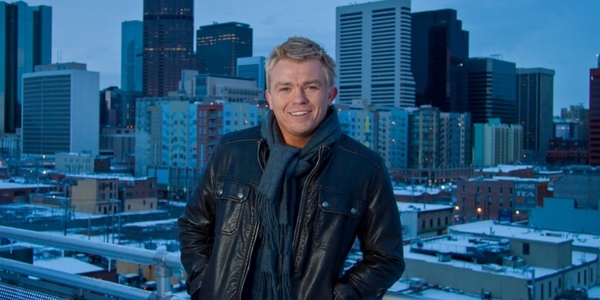 Forgiveness, too, has been a major learning process for Scott, who spoke of the importance of letting go of anger and hate. Holding on to these emotions, he said, is detrimental, as it "eats you up and turns you into a bitter person" who might, in turn, project pain on others.
Scott said that he firmly believes the main responsibility for the Columbine shooting firmly falls on the two student shooters.
"It wasn't the school, it wasn't bulling, it wasn't our culture, it wasn't anybody except them," he said. "They held 95 percent of the responsibility. We all hold that responsibility for our own decisions. We can't control what happens to us, but we do control how we respond."
Scott reflected on the importance of positive influences in people's' lives and said that he believes the two Columbine shooters chose to focus their energies, instead, on negativity.
Watch Scott share his story on a past episode of "Pure Talk" below:
"The shooters at Columbine chose really negative influences ... how you choose to see the world is important," he said. "Are you focusing on the negative or are you focusing on the good things, because the shooters had a lot of good things in their lives."
Despite having those "good things" — affluent families, the ability to attend a good school, and plenty of opportunity — Scott said that the murderers weren't thankful for anything.
"If they had learned to focus on good things it would have changed how that felt and it would have let them start to actually be thankful and appreciative instead of just hating and being angry all the time," he said.
Scott said he's open to legislation that could help prevent people from getting weapons that can be used to quickly kill the masses, but that laws aren't the solution to curbing such violence.
"The deeper issues are not laws," he said. "The deeper issues are 'people' and laws don't change people' [they] don't change people's hearts. Other people do."
You can watch "
I Am Not Ashamed
" as well as thousands of additional inspirational titles for free during your
one-month PureFlix.com trial.
Also, be sure to download the
discussion guide
before watching.