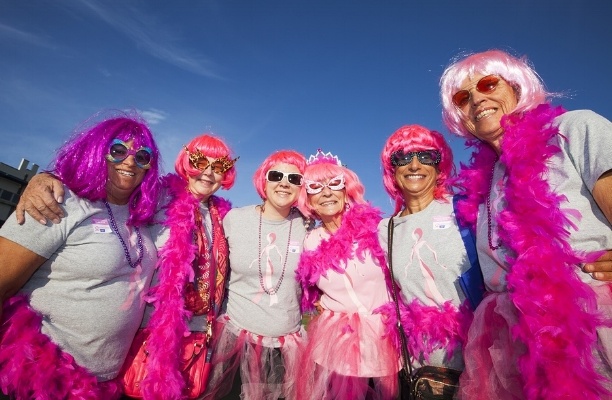 Cancer is an affliction that affects members of every church. One way churches can support those suffering with cancer is to hold fundraisers to assist with medical bills and other costs that arise when cancer takes hold.

Here are five creative ideas for fundraising that can help churches be the hands and feet of Christ to cancer patients who need caring and hope.
1. Host a Craft Fair.
A church's fellowship hall or gym is an ideal location for a craft fair to raise money for a cancer sufferer. Not only can the church rent tables to local crafters and vendors, but they can also sell crafts donated by their members as well as food and drinks to maximize the amount of money raised.
2. 5K Run/Walk.
With cooperation from the local police and community, your church can host a 5K where participants from your church and community pay a fee to support your cause. T-shirts and other giveaways usually accompany a 5K and may generate ongoing support going forward. A 5K can also become an annual event that supports different cancer sufferers in your congregation.
3. M&M Mini-tubes.
Buying a few cases of M&M minis from the local warehouse can raise a lot of money to help your congregants with their fight against cancer. Simply hand out the tubes and ask your parishioners to eat the M&Ms, then fill the tubes with quarters, bills or a check to support the campaign. A regular size mini-tube holds $14 of quarters. Some may even decide to give more than this by including a check or paper money.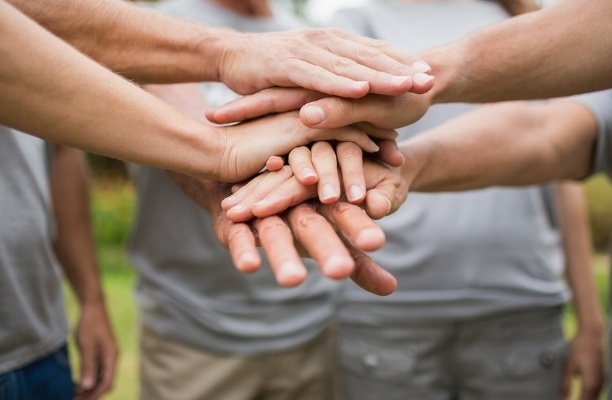 Raising money can be a fun way to help others.
4. Work Day.
Individuals or teams of members can perform work for other members or community members as requested, with the money going to help cancer sufferers. Work days can be repeated as often as there is work to be done. Work days can involve different ministry groups, small groups, and are a great service project for a youth group as well.
5. Community Family Movie Night.
Although it is illegal to charge admission for a public showing of any movie without permission or licensure, it is permissible to sell concessions and to accept donations. PureFlix.com offers many family-friendly and Christian movies that can both entertain and encourage your church community and other members of the community that will come to support your cause. While you can host the movie night at your church, a neutral location such as a park or community center may be a bigger draw.
Movie Idea: Until Forever - Now Streaming on Pure Flix
Whichever fundraising idea your church leadership chooses, getting the word out is important to the success of the effort. For maximum exposure, be sure to employ several different methods, including announcements on the local radio and television stations, bulletin announcements, and social media pages.
Become a member of the Pure Flix Digital Streaming Service today. Click Here and start enjoying thousands of Christian movies, family-friendly TV shows, and educational programming online anytime, from virtually anywhere in the U.S., FREE for one month.
Read Also: Top 10 Christian Movies for Your Family