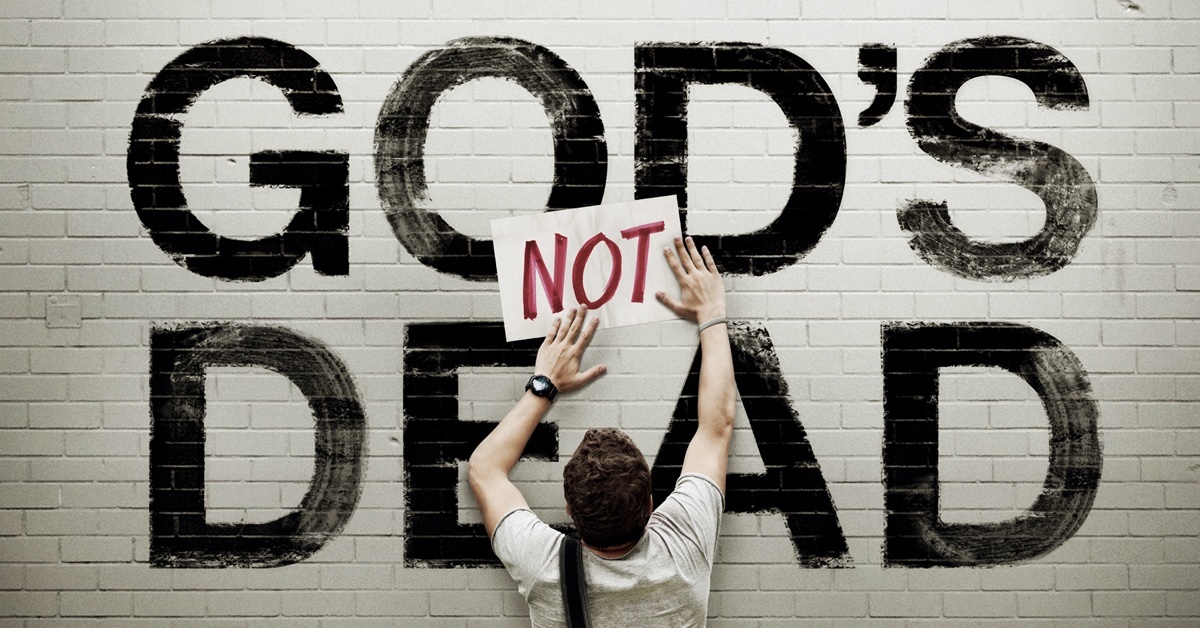 Our Faith Is Truly Under Fire. Since when has the name of God become a firing offense? Unfortunately, real-life seems to be imitating the movies these days. In Pennsylvania, Dwight Anderson, a college professor, was dismissed from his position after he shared his hopes with his former students in a letter that included a reference to God.
"Please know that love is a way of life and not an emotion. If each of us, little by little with God's help, can incorporate these foundation stones of goodness into our lives, we will find an anchor for our lives, which will result in a deep and lasting satisfaction through life, and allow us to influence the world for good as we live out our lives." - Dwight Anderson
An "offended" student brought the letter to the attention of the Bucks County Community College administration. Soon after, Professor Anderson was no longer an instructor at the college. Read Full Story Here.
In "God's Not Dead 2", Christian high school history teacher, Grace Wesley's job is immediately put at risk when she answers a question about Jesus in a high-school history class. Check Out this behind the scenes "Heart Of The Story" Video and stay tuned for more to come:
So, when GOD'S NOT DEAD 2, the highly anticipated sequel to last year's blockbuster arrives in theaters April 1st, you'll know with confidence, this level of religious persecution is unfolding right before our eyes. Pray for America's foundations in faith.
Read Also: 10 Bible Verses Inspired by Beyond the Mask
If God is not judging you to stand stronger in your faith, we'd like to encourage you to watch these inspiring films about faith in America. Where did the whole notion of "Separation of Church & State" come from? Also, meet some of the brave "People Of Faith" in America who took a stand for their faith and help lay America's Christian foundations - Now streaming on Pure Flix.