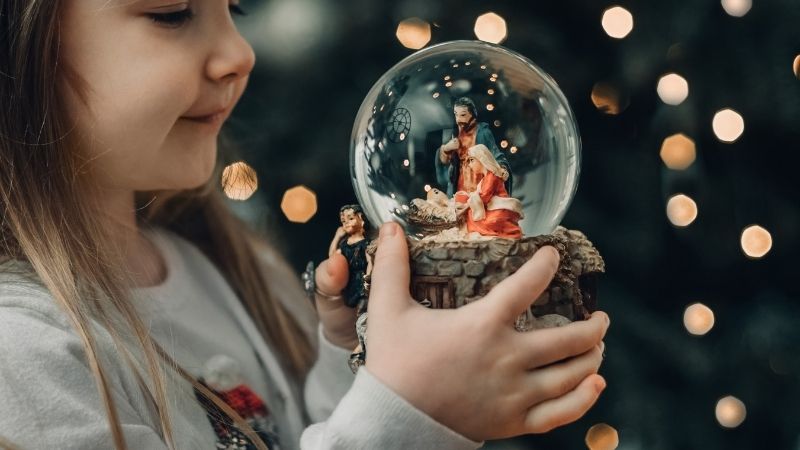 Celebrate the season with these Christ-centered Christmas activities for kids! Some of the fondest memories your kids will treasure in years to come won't be about the presents, but about the time spent together discovering the wonder of the Christmas story.
If you're wondering what you can do for Christmas at home, this list is for you! Here are 15 fun activities you can do at home to keep Jesus at the center of your holiday season.
What Are Traditional Christmas Activities?
1. Christmas Charades
Everyone loves to play charades! Write the names of the different Bible events or characters from the Christmas story on slips of paper and then take turns acting out the role.
READ ALSO: 5 Christmas Bible Verses and Stories to Reflect on This Season
2. Homemade Christmas Cards
Sending cards out can turn into a chore – unless you turn it into a family event! With simple cardstock, stamps, stickers and crayons or markers, your kids will have fun creating a heartfelt card. Extend the giving spirit by sending cards to those who serve in your community or military troops far from home over the holidays.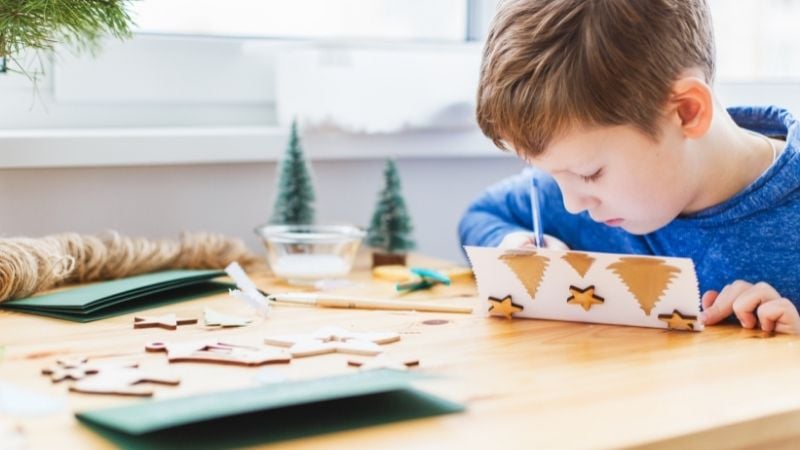 3. Advent Calendars
Advent calendars build anticipation and help focus hearts and minds on the true meaning of Christmas. Make your own activity-based advent calendar with daily Christmas bible verses, small gifts to give and receive, a Christmas movie night or other fun activities as the surprise behind the "window" of each day leading up to Christmas.
FIND RESOURCES HERE:
4. Christmas Trivia
Make a game out of discovering the history behind some of the Christmas traditions we take for granted! Even mom or dad's trivia knowledge may be challenged with these bits of little-known history.
READ ALSO: Five Christmas Trivia Questions to Share with Your Family
What are 10 Christmas Traditions?
5. Cookie Baking
Making Christmas cookies for neighbors or friends might sound cliché, but it's a great way to keep the community spirit alive. If you're pressed for time, keep it simple! Dip pretzels and let the little ones decorate with colored sugar or Christmas sprinkles.
6. Shepherd on the Search
A Christian twist on the "elf on the shelf," The Shepherd on the Search helps little ones discover the joy of finding Christ in Christmas. This is a fun way to start a new family tradition all about Jesus.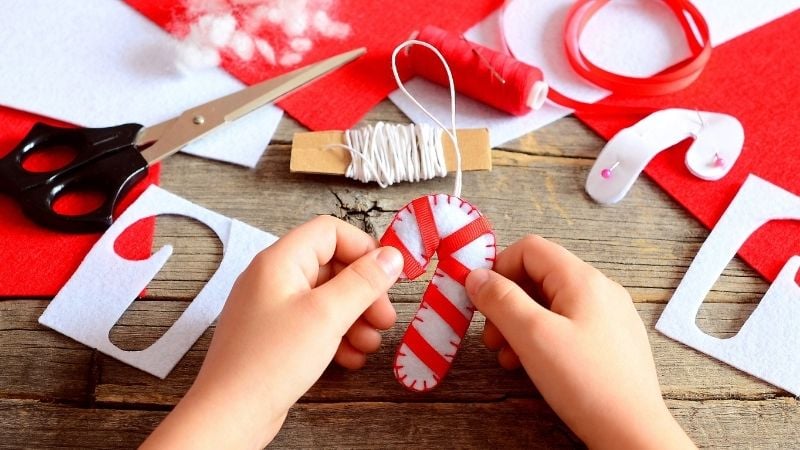 READ ALSO: 12 Christmas Traditions From Around the World
7. Random Acts of Christmas Kindness
Pay for someone's meal, take canned goods to a food pantry, donate a toy to a local charity! These acts of kindness will stir the spirit of Christmas giving in your kids. Keep the fun going by encouraging random acts of kindness at home too! Surprise someone by doing their chore or leaving a special sticky note for them on the bathroom mirror.
8. Incredibly Easy Christmas Ornaments
Quick! What are all the names you can think of for Jesus? Start with the Bible story and then branch out to other places in scripture with names for God. Cut circles out of construction paper and inscribe a name on each. Let the kids decorate with markers and glitter, then punch a hole and hang with a string.
9. Build a Christmas Village
If you're more adventurous, this is an amazing way to recreate Bethlehem in your home. The pueblo navideño is a Mexican tradition and you can be as elaborate or simple as you like! Make houses and people out of clay or building blocks or go shopping for the pieces that will create your Bethlehem village. Add lights and make the nativity scene a focal point in your display.
10. Best Christmas Movies for Kids
there's nothing like a VeggieTales movie to keep things jolly – and focused on Jesus. Make some hot cocoa and enjoy a fun Christmas movie that will have the whole family laughing. Here's our list of the best Christmas movies to watch with your kids and grandkids and our 2021 Christian Christmas movies list for you to watch after putting the kids to bed!
WATCH: VeggieTales: It's a Meaningful Life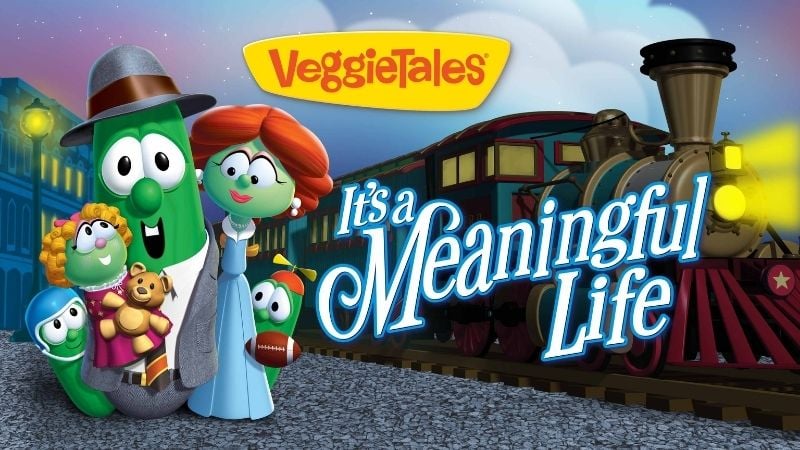 11. Stained Glass Nativity
This simple craft will keep little hands busy at Christmas and makes a beautiful display! Use these moments to talk about the Bible story. What do you think Mary and Joseph felt the first time they held the baby Jesus? How did they feel when the shepherds visited and told them about the angels in the sky?
12. Create a Jesse Tree
Here's another tactile way for little ones to learn about Jesus and His family tree! Each day leading up to Christmas, read a Bible story about someone on Jesus' family tree and make an ornament that symbolizes the story to hang on your Jesse Tree.
13. Christmas Coupons
Sometimes the best gift we can give is our time! Help your kids think about what they could do to bless someone and create a coupon as a gift. Shoveling grandma's driveway, serving mom breakfast in bed, even doing someone else's chores for a day – everyone has something they can do for another.
14. Jotham's Journey
A devotional storybook written for families to read together, this book follows 10-year-old Jotham across Israel as he searches for his family and encounters the Savior born in Bethlehem.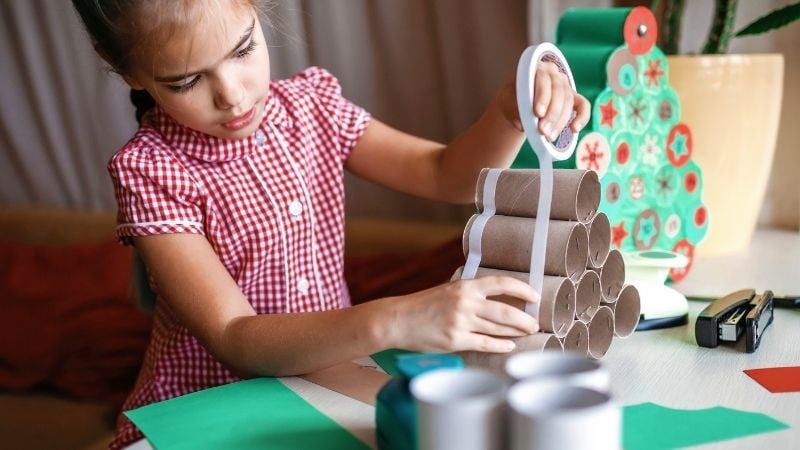 15. Christmas Card Prayers
Here's a simple way to remember others at Christmas. Each day, take turns choosing a Christmas card you've received and then say a prayer for that person. The cards offer a great visual for little ones and help them think beyond their own Christmas wishes.
This Christmas, keep Jesus at the center of your holiday by planning fun activities the whole family will enjoy! Be sure to bring Christ home this Christmas and take your pick of the dozens of Christian Christmas movies available to stream on Pure Flix – whether it's on in the background or the focal point for a Christ-centered movie night, you're sure to be inspired. Become a Pure Flix member today.