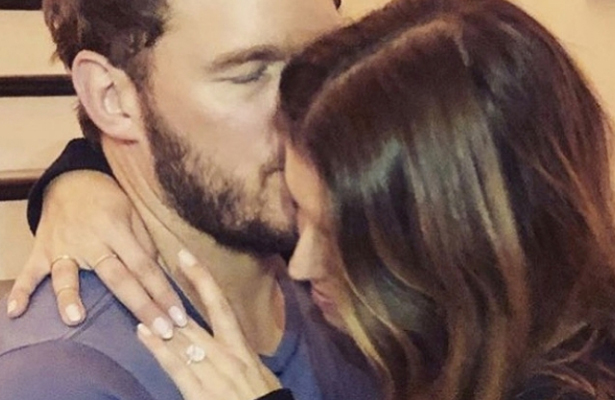 There's a great deal of speculation surrounding the engagement of actor Chris Pratt and Katherine Schwarzenegger. And a new report in People magazine is adding to that intrigue, with a source telling the outlet that the couple is poised to have a "religious wedding" and that God will be at the center of their marriage.
"They're going to want a religious wedding," the unnamed individual said. "I know that Chris does, and I assume that she does, too. God is going to be a part of this marriage."
Read Also: Chris Pratt Wows With Epic Speech on God, Prayer and Grace
This same individual told People that Pratt loves that fact that Schwarzenegger isn't afraid to openly discuss her Christian faith.
Pratt revealed the engagement in an Instagram post published on Monday.
"Sweet Katherine, so happy you said yes! I'm thrilled to be marrying you," he wrote, sharing an accompanying photo of him and Schwarzenegger. "Proud to live boldly in faith with you. Here we go!"
It's unclear when Pratt and Schwarzenegger will marry, but it's encouraging to see reports about their purported intent to base their union on God.
Other actors like Kirk Cameron — star of "Fireproof," "Revive Us 2" and other films — have been outspoken proponents of the importance of faith and marriage.
As Pure Flix Insider previously noted, Chris Pratt has repeatedly gone viral for speaking out about God, faith, and prayer.
Read Also: Meet Chris Pratt's Brother: An Army Vet, Cop & Incredible Artist
"Nobody is perfect. People will tell you that you are perfect just the way that you are, you're not! You're imperfect. You always will be, but there is a powerful force that designed you that way, and if you are willing to accept that, you will have grace," Pratt said during an award show last year. "And grace is a gift. Like the freedom that we enjoy in this country, that grace was paid for with somebody else's blood. Do not forget it. Don't take it for granted."