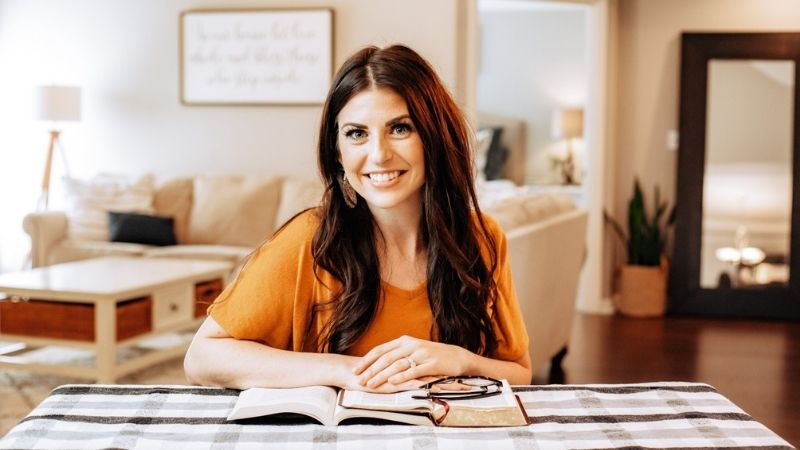 Author Becky Thompson is on a mission to bring women solace, speaking to an essential question in the midst of our chaotic times: how do we find peace in the midst of chaos?
READ ALSO: MOMS' VIRAL PRAYERS SET SOCIAL MEDIA ON FIRE
Thompson has penned titles like, "Peace: Hope and Healing for the Anxious Momma's Heart" and "Midnight Mom Devotional: 365 Prayers to Put Your Momma Heart to Rest," and has offered readers faith-driven wisdom on how to navigate struggles and turmoil.
Becky Thompson: Why She Wrote "Peace"
Becky Thompson told "The Pure Flix Podcast" in a recent interview about why she penned "Peace," noting that she finished the book in early 2019 and had no idea that the pandemic would bring even more chaos and consternation into the lives of so many.
"Global pandemic aside, economic crisis aside, racial tensions aside, life is crazy," she said, explaining that she believes God set her on a journey to address the issues and struggles faced by so many.
READ ALSO:>MOTHER'S DAY INSPIRATION FROM MOTHERS OF THE BIBLE
"I've been very open about the fact that I've struggled with anxiety since I was a child," Thompson said. "There are so many women who feel suddenly dropped off ... in the middle of this forest, and they have no idea how to even begin to take steps out."
Listen to Thompson discuss anxiety and "Peace":
Unfortunately, Thompson said that shame keeps too many people silent about the struggles they face — but she offered advice for those seeking healing.
Finding Healing: Becky Thompson
Thompson noted that "Anxiety is not just a spiritual issue," and expressed that people can take steps forward when they feel lost and confused.
READ ALSO: GET A FREE PURE FLIX TRIAL TO SEE THOUSANDS OF FAITH AND FAMILY-FRIENDLY MOVIES & SHOWS
"The most important step that any person who's facing sudden anxiety — a sudden realization that they're in the middle of this forest is ... you have to shout, 'Hello can anybody hear me am I the only one out here?'" she said.
Thompson encouraged people to take "practical steps toward peace" and not to feel as though they need to will themselves "out of the forest."
As for anyone who has been told to simply pray their way out of anxiety, she cautioned against oversimplifying the issue and urged people to turn toward Jesus.
READ ALSO: 6 POWERFUL CHRISTIAN PODCASTS FOR MOMS
"We have to repaint this picture of a compassionate Jesus who meets women and men in the middle of this forest, saying, 'I know how brave you really are and I know how hard you've tried to get out of this on your own, but you're actually going to need me to lead you down a personalized path to peace,'" Thompson said.
She continued, "There isn't something broken with your faith because you can't shake the fear."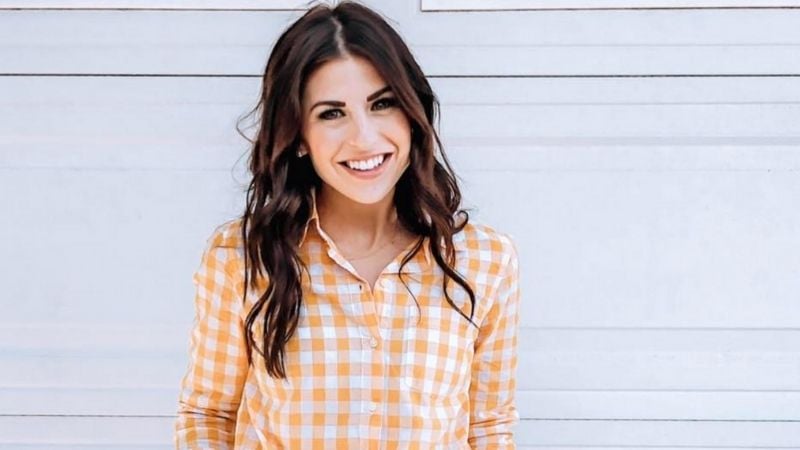 Becky Thompson Books
If you're interested in Becky Thompson books, consider these titles, among others:
A description for the book reads:
"Peace meets moms in the forest of fear where they have felt isolated and alone and walks them toward hope, reminding them that there are millions of other women who walk the same dark, uncertain trails they do and there isn't something wrong with their faith because they can't shake the fear. Peace is a lifeline for the Christian mom desperate for solid advice based on sound doctrine and presented in a way that makes her feel understood and far less alone on her journey toward healing."
Find out more about this read and other Becky Thompson books here.
The "Midnight Mom Devotional" is another book worth reading. Here's more from the description:
"What began as a small online prayer ministry to encourage moms in the middle of the night quickly grew into a worldwide prayer movement known as the Midnight Mom Devotional. Now this encouraging book of prayers connects you with a community of moms to strengthen your heart and give you support when you need it most."
Find out more on the book here.
READ ALSO: 5 CHRISTIAN MOM BLOGGERS THAT WILL LEAVE YOU DEEPLY INSPIRED
Another one of the Becky Thompson books worth reading today is, "Truth Unchanging," a text that is "not just a devotional," but also "an opportunity to begin daily conversations with Jesus."
Find out more about "Truth Unchanging" here.
A full list of Becky Thompson's books is here. And if you want more inspiration, download our Inspirational Movie Guide, which offers uplifting movies you can watch today!