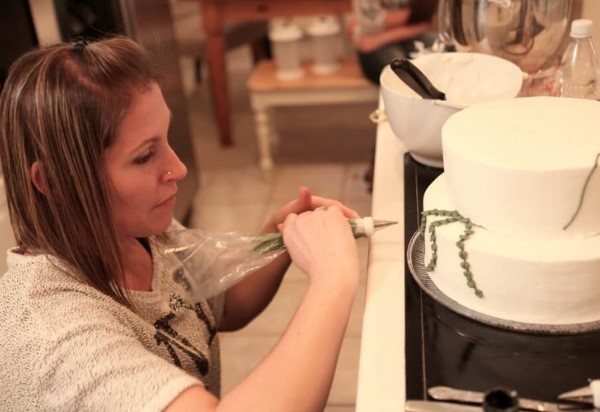 The U.S Supreme Court on Monday tossed out an Oregon ruling against Christian bakers who declined to make a wedding cake for a same-sex couple, granting at least a temporary victory to Aaron and Melissa Klein, owners of Sweet Cakes by Melissa, a now shuttered bakery.
"The judgment is vacated, and the case is remanded to the Court of Appeals of Oregon for further consideration," a brief, two-sentence Supreme Court order reads, in part.
Attorneys for the Kleins are calling the decision a "victory," though their fight isn't over.
The legal battles surrounding Sweet Cakes by Melissa have unfolded over the past six years, with the latest development solidifying itself as the next major move in the legal back-and-forth.
READ ALSO: Is this Supreme Court Decision a Religious Liberty WIN?
"The Kleins' woes began in 2013 when they declined to bake a wedding cake for Rachel Cryer-Bowman and Laurel Bowman-Cryer, citing their Christian stance on same-sex nuptials," Faithwire reported last year. "After a complaint was waged by the lesbian couple, the state stepped in and fined [$135,000], claiming the Kleins were guilty of discrimination."
The Kleins' case has sparked years of consternation and debate, as critics have derided the Kleins saying that the husband and wife discriminated against the lesbian couple.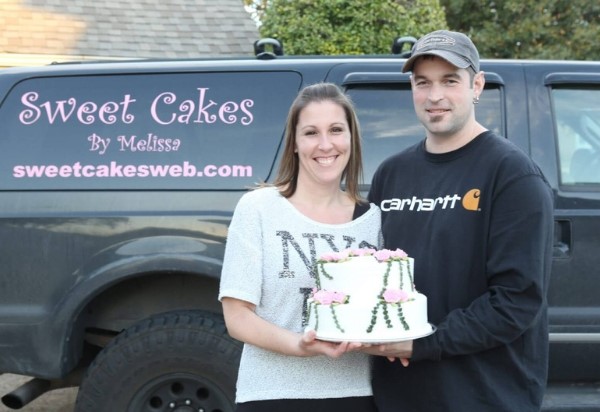 Meanwhile, supporters have noted that the bakers were merely standing by their Christian convictions. The showdown has set up a battle over the First and Fourteenth Amendments, with tensions raging over when and how religious liberty trumps equal protection under the law.
As for the Kleins' case, the battle only intensified when the Oregon Bureau of Labor and Industries — Oregon's nondiscrimination agency — fined the couple $135,000 for their refusal to bake the cake. Before we get into what happens next in the case, let's look at some of Melissa Klein's past words about her plight — words that offer a lens into her worldview.
The Battle in Melissa Klein's Own Words
Aaron and Melissa Klein have repeatedly spoken out about their love for people and their quest to stand by their convictions. Here are just a few past quotes from Klein that give some insight into her perspective:
"When we opened our bakery, we loved serving all customers who came into the shop, regardless of their identity or beliefs. My cakes were my canvas. My bakery wasn't just called 'Sweet Cakes Bakery,' it was 'Sweet Cakes by Melissa' because I pour my passion and heart into each cake I make. My faith is a part of that." - Melissa Klein
"I have a strong faith in God, whom I love with all my heart. My whole life is dedicated to living for Him, in the best way that I know how. America is a place where the government can't force you to violate your religious beliefs or tell you what to believe, but we feel like that is exactly what happened to us. We lost everything we loved and worked so hard to build." - Melissa Klein
"Our culture has accepted two huge lies. The first is that if you disagree with someone's lifestyle, you must fear or hate them. Second is that to love someone means that you must agree with everything they believe or do. Both are nonsense. You don't have to compromise convictions to be compassionate." - Melissa Klein
READ ALSO: 15 Christian Religious Documentaries You Should Watch Now
You can listen for more from both Aaron and Melissa Klein:
So, What's Next in the Kleins' Case?
The case has been volleying back and forth in the court system over the past six years, but the decision today by the U.S. Supreme Court has large-scale ramifications.
To begin, the case is being sent back to an Oregon court so it can reconsider its ruling. This decision comes in light of a separate June 2018 Supreme Court decision surrounding Colorado baker Jack Phillips. In that case, the court ruled 7-2, arguing that the Colorado Civil Rights Commission showed clear animosity towards Phillips' religious beliefs when they handled a complaint surrounding his refusal to make a wedding cake for a same-sex couple.
As Pure Flix Insider previously reported, the Phillips victory was very narrow and did not solve the broader debate surrounding tensions between the First and Fourteenth Amendments.
READ ALSO: 3 Times Religious Freedom Has Triumphed in Court
Now, the Oregon court will have to reexamine the Klein case and come to a new decision. This could be favorable to the Kleins, though, as Reuters noted, the court "potentially could rule against the bakery owners ... a second time even after taking into consideration last year's Supreme Court decision."
The Oregon court had previously let stand a lower court ruling against the Kleins. Stay tuned to see what happens next, as the government continues to debate over religious freedom and equal protection under the law.