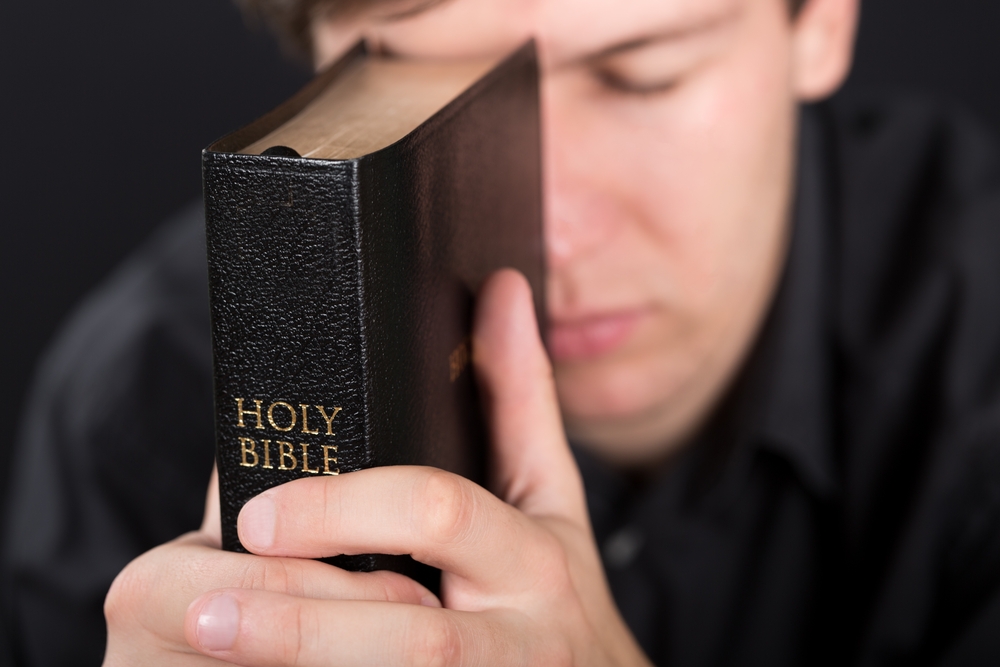 Compassion and forgiveness seem to be in short supply these days when it comes to dealing with the sick or less fortunate. This point was driven home in a recent article about an Atheist group suing the State of Florida and two faith-based halfway houses for using methods based on "biblical principles."It's another sad commentary, but we've glad issues like these are being brought to light. After all, change can only take place when there is awareness.
According to The Blaze.com, The Center for Inquiry filed a motion for summary judgment in the earlier this year in Florida to stop public funding from going to Lamb of God and Prisoners of Christ, two Florida-based drug and substance abuse rehab providers. The Atheist group contends that it is violation of the State Constitution for public monies to go to Christian organizations.
As Scripture tells us in Titus 2:12: "…denying ungodliness and worldly lusts, we should live soberly, righteously, and godly, in this present world." We all want to live life to its fullest; but some struggle to do so due to addiction. Groups like the ones in Florida should be applauded for trying to resurrect our Brothers and Sisters, not thrown into court over one group's misguided opinion.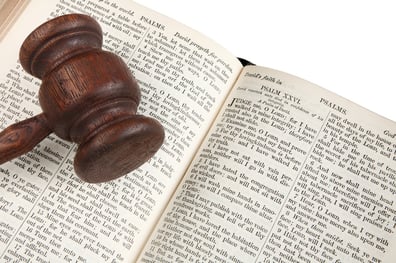 "Their rehabilitation methods are based on biblical principles and Christian teachings," the Center for Inquiry said in a statement. "Their use of the funds they receive via the Florida Department of Corrections are not monitored by any government overseer, as public money and private donations are commingled in a common bank account, and are used for both general expenses and explicitly sectarian ministerial activities."
Read Also: Making Time for Prayer: Why Putting God First is Best
According to the halfway houses' legal representative, "both groups provide no-cost substance abuse counseling and also offer voluntary faith-based services to former prisoners who wish to take part, though the state does pay a portion of the costs for the other transitional and job assistance programs."
The Blaze reports that Atheist activists are basing their arguments on Article 1, Section 3 of the Florida state constitution, which reads, in part: "No revenue of the state or any political subdivision or agency thereof shall ever be taken from the public treasury directly or indirectly in aid of any church, sect, or religious denomination or in aid of any sectarian institution."
Both providers are viewed as religious groups. But are they, really? Yes, they follow the Christian doctrine, but more than anything, isn't helping those in need with voluntary faith-based services simply being humane?
The Becket Fund for Religious Liberty, a non-profit, public interest legal and educational institute, is representing both the state of Florida and two halfway houses. They contend that Prisoners of Christ and Lamb of God Ministries "have provided a host of services, including transitional housing, food, job search assistance, and other basic needs to former prisoners for over a decade."
"Our goal is to encourage our clients toward independent living within the first six months after their release from prison so that we can make a significant reduction in the recidivism rate in Florida," reads the website for the Prisoners of Christ.
We'll be keeping on our eyes open for developments from this case and praying for recovery for the addicted. Also keep these ministries in your prayers, that the Lord would do His own intervention and preserve their funding from the sate.
Read Also: 7 Habits of Purpose Driven Christians
As born again Christians, we have the assurance from the Holy Scriptures that we can do all things through Christ, who strengthens us - as the Apostle Paul reminds us in Philippians 4:13. For those families struggling with addictions, you may benefit from watching this insightful documentary Finding Hope In Recovery, now streaming on Pure Flix - Click here Now.
Also streaming on Pure Flix is this this powerful drama, "Encounter II - Paradise Lost" which takes you inside the evil world of drug addiction and organized crime but, also shares the power of redemption through Jesus' blood. Check out this trailer below and watch the full feature on Pure Flix now.
Not a member of Pure Flix yet -
and enjoy 1 free month of unlimited online streaming of faith and family originals, movies, TV shows and educational programs.