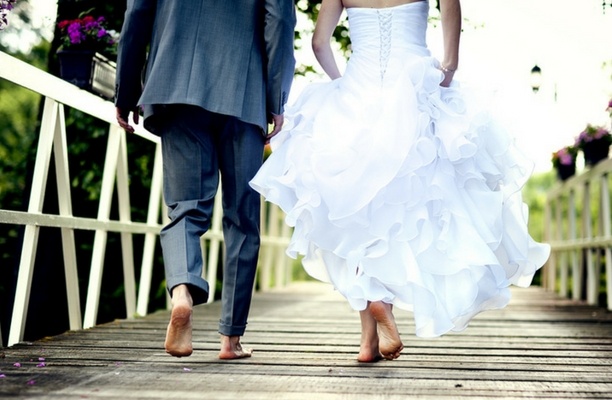 Valentine's Day is right around the corner, and if you're still waiting for God to bring you that special someone, don't give up. As Psalm 37:4 says, "Take delight in the LORD, and he will give you the desires of your heart." Seven years ago, a young Christian single named Tami Acree began relying on God's timing, and a couple months ago, she married the love of her life.
"When I was a sophomore in college, I was challenged to purchase a tie and hang it in my room to remind me to pray for my future husband," Acree wrote in a Facebook post.
"For 7 years, it hung on my bed or my dresser mirror and more times than I can count it led me to pray God would encourage, grow, and spiritually develop my someday husband into the man of God I desired."
When Acree finally did meet her future husband, Caleb, she waited until the day before their wedding to give him the tie that reminded her to pray for him over and over again.
"I didn't tell Caleb to wear it, I just gave it to him like I always meant to [prior to the wedding]." But Caleb surprised her on their wedding day, and wore the tie which coincidentally perfectly matched the couple's wedding colors.
Acree wrapped up her Facebook post writing, "One of the things I will always remember is seeing Caleb and seeing he is wearing my prayer-soaked tie."
For more inspiration on trusting in God's perfect timing, watch a great Christian romance such as "Old Fashioned" or "Princess Cut"on PureFix.com. You can watch these romances plus thousands of other family movies for free when you sign up for a one month trial at PureFlix.com.