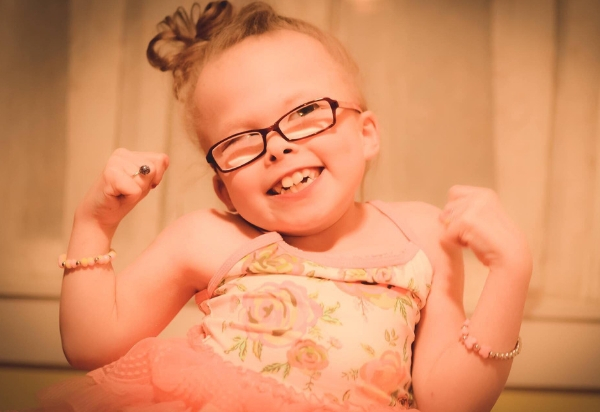 Tears rolled down my cheeks as I pulled down the dirt road that led away from the house of Grace Anna's friend, Ani. I had just dropped Grace Anna off for her first sleepover in another family's home.
She was excited and full of joy. I was clinging to the hope that the family I left her with would care for her as I did.
WANT INSPIRATION? Watch Uplifting Movies and TV Shows Right Now on PureFlix.com
As a parent of a child with disabilities, it is sometimes incredibly hard to let go and let her experience life as any other child would.
The what-ifs tend to fill my mind whenever I'm faced with the opportunity to let her take part in something she has never done before, especially without my supervision, but it is something we have to do as parents. We have to let them go and let them live.
If we shelter our children because they have a disability, how will they ever be able to face life without us? I understand it is very hard to get others involved in supporting their freedom, and it is hard to let them enter a world that can be cruel at times. We fear how our children may be treated or mistreated.
READ ALSO: 4 Companies That Have 'Hidden' Bible Verses on Their Products
Nevertheless, it's something we must do to ensure they can thrive without us one day. Independence is something we should strive to build for our children with disabilities, but how do we do it? We start with activities.
One of the first activities Grace Anna was involved in was tee-ball. Sports build a child's confidence and character, and they help develop social skills. Was I afraid she wouldn't be able to hit the ball or the wheelchair would flop? Of course. I let her participate anyway.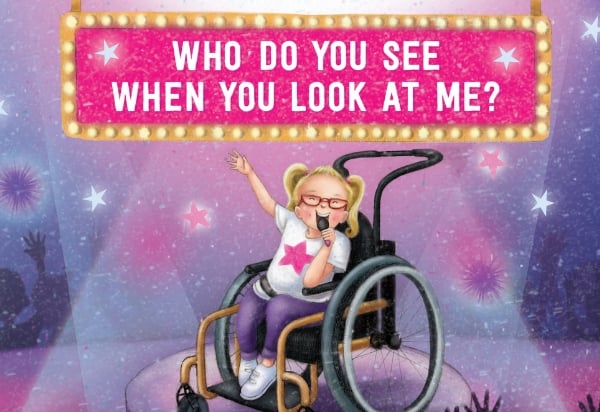 The first time Grace Anna rounded first base in her wheelchair after hitting the ball was amazing. Her joy was absolutely contagious. Everyone at the field cheered her on, and it was a moment she will never forget. The experience not only helped Grace Anna become more involved, but it also helped the community grow.
Her teammates asked questions and volunteered to help her. It was the kind of encounter that can't be replicated in the home; it was involvement and action at its best. Hometown leagues are usually able to accommodate people with disabilities and most want to make it happen.
If your community doesn't have a hometown league, there are many other types of leagues throughout the United States that are specifically designed for people in wheelchairs and with disabilities: the Special Olympics, Unified Sports, Paralympics, Miracle League, and state-specific programs.
READ ALSO: 25 Encouraging Morning Prayers to Begin Your Day
Another way to help your child gain real-life experience is through clubs. The 4-H club offers activities and programs to help your child gain independence.
Some of the opportunities include mentoring and career readiness and their programs cover a vast array of interests from animals to STEM activities. It is one of the most diverse clubs for young people. Grace Anna is beyond excited to compete in their speech program. They also offer camps and state fair programs.
Similar organizations and clubs that accommodate children with disabilities include American Heritage Girls, Young Life Capernaum, and state-specific clubs. A child with a disability can add tremendous value to his or her community by becoming more involved. Look for opportunities at your local library or with after-school programs.
Grace Anna is homeschooled, but she also attends a homeschool co-op for social interaction and to experience other ways of learning. Audition for community plays, attend or volunteer at local festivals, and participate in community programs.
The trick in all of this is being an advocate and making it happen. We must speak up and get our children involved. Yes, it may ruffle some feathers to change how things have always been done, but when we adapt, we can all participate, and that enriches everyone's lives.
Parents and guardians must actively search for opportunities to get their child involved, and this may mean making new friends yourself. My circle of friends has changed quite a bit since I had Grace Anna, and most of my new friends have daughters who are Grace Anna's age.
Build a foundation of people who can help take care of your child when you may need it—people with whom you and your child are comfortable. It is okay to ask for help.
None of us are superheroes. I have prayed to God to send our family the people who not only help us be better but also help Grace Anna become an independent, happy person. Those are the people she can have sleepovers with, and I can rest. The network of trust that you build with others shows your child that they will be safe when the day comes for them to leave the nest on their own.
I'm so thankful I pulled down the dirt road two years ago. Grace Anna had the opportunity to experience her first sleepover and have fun like every other child. And it was not her last! She had a glorious time and was safe and secure with Ani's family.
As parents of children with disabilities, it may be hard to let them go, but we must give them the chance to develop the necessary skills to survive. Whether it be through sports, clubs, or active participation in the community, our children deserve the chance to lead happy, fulfilling lives, so that they may become happy, independent adults.

Angela Ray Rodgers is the author of two books, Grace Anna Sings and Who Do You See When You Look at Me. WhoDoYouSeeWhenYouLookAtMe is available for pre-order now.