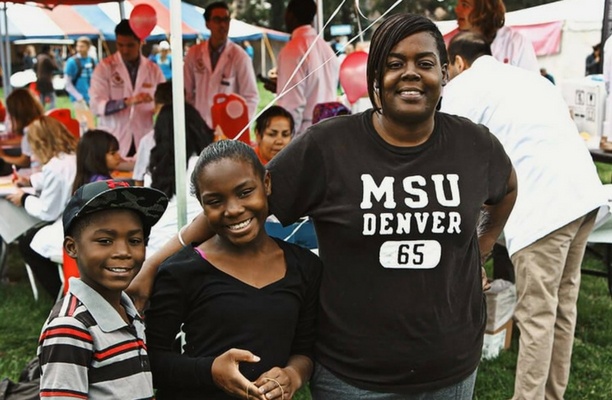 A single mom of three, Laqueta had been struggling to make it in Denver. A full time student, she works the night shift at McDonald's to provide for her family, but it can be tough to make ends meet. Enter Convoy of Hope, a faith-based nonprofit that helps families like Laqueta's. Convoy of Hope held a community event in the park near her home. Her kids were so excited that they got up early to go. They received free groceries, flu shots, shoes, and other supplies. "This help couldn't have come at a better time," she said. "It gives us hope."
Through partnerships with local churches, organizations, and now PureFlix.com, families that attend Convoy of Hope events receive free lunch, haircuts, dental and medical screenings, groceries, career services, children's shoes, family portraits, prayer, and more.
Laqueta's family was forever impacted by generous people just like you who have helped support Convoy of Hope. And her family is not the only one.
The Delaney family went to one of the Convoy of Hope community events held in Chicago. Larry Delaney mentioned that life was hard living in one of Chicago's toughest neighborhoods, but he said, "Everybody will take a little hope with them when they leave today."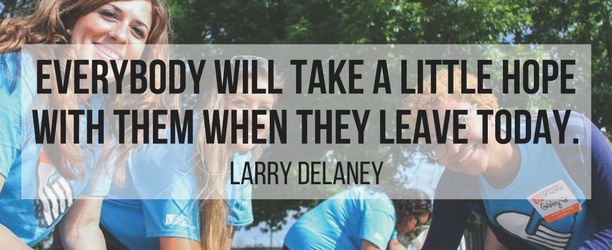 Mark, a third grader in Arkansas, was afraid to tell his mom that he needed new shoes because she didn't have enough money. He was ecstatic when Convoy of Hope brought new shoes for his entire class. The best part was that everyone would have the same Tom's brand shoes, so Mark wouldn't stick out among his peers anymore as the one with old shoes.
These simple acts have huge impacts, serving as a reminder that being the hands and feet of Jesus has far-reaching effects.
When you sign up for PureFlix.com during May and June, you are automatically helping support families across America. Together, you'll help provide $100,000 of resources through Convoy of Hope. Learn more about Convoy of Hope on their website.
Image Credit: Convoy of Hope