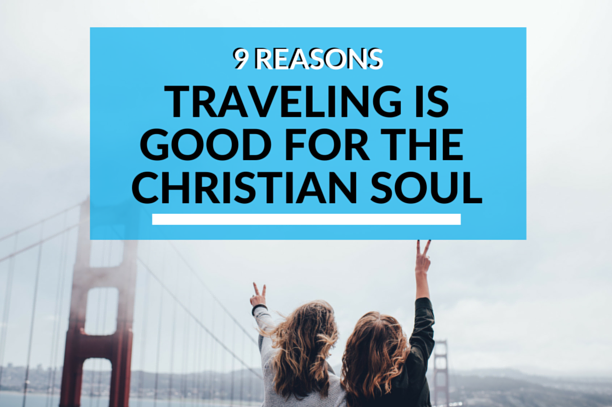 It's that time of year when the warm sun and long days make you want to drive out to the beach or maybe even put a new stamp in your passport. While time away can't pay the bills, it can restore, inspire, and even draw you closer to God. Need more convincing? Here are nine ways packing your bags for a trip can unpack some treasures for your soul.
1. Traveling teaches you about God's creativity.
No matter how far you go, when you take a trip you discover new cultures, food, sights, and people. These new sights will broaden your understanding of beauty and open your eyes to just how creative of an architect our God is.
2. Traveling pulls you out of your routine.
Sleeping in a new bed and being on a new time zone are just a couple of ways that traveling disrupts what's normal. If you let them, these situations teach flexibility and trust. They also help you practice living with the expectancy that God is always seeking to reveal his goodness to you.
3. Traveling offers perspective.
Though traveling can be expensive and stressful (50lb weight restrictions? Really?) it teaches you what you need and what you don't need. Regardless of your end destination and how rich or poor the locale is, traveling helps you assess what material goods you should hold on to and what you could actually live without.
4. Traveling inspires.
Whether you're looking at a glorious sunrise or evergreen mountains, new surroundings get your creative energy flowing and inspire you to think about God's purpose for your life and how you're going to pursue your God-given talents upon retuning home.
5. Traveling stills your mind.
Back to the sunrise and the evergreen mountains- when you are on vacation, you actually have the luxury of stopping to look at beauty. This stopping is what you are called to do daily, whether on vacation or not, so you can actually "be still and know that he is God."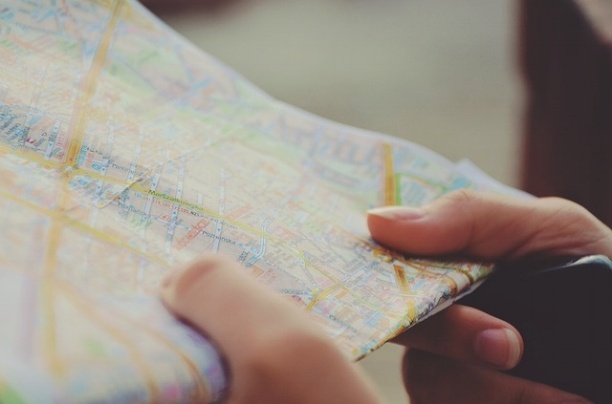 Read Also:
7 Habits of Purpose Driven Christians
6. Traveling helps you love family and friends.
Not only does travel give you an appreciation for loved ones at home, it also rejuvenates you and makes you a better mother, father, sibling, or friend upon returning.
7. Traveling strengthens your commitment to Christ.
When you travel, your schedule is often not your own. You have to try extra hard to make time for prayer, scripture readings, and church on Sunday. Testing of commitment isn't something to be feared, but embraced, for it makes us stronger.
8. Traveling gives new opportunities to be Christ for others.
Though your trip may not be called a "mission trip," you can still make it your own little mission to show others the joy of the Christian life. Remember, where ever you roam, you are called to be a light in the darkness.
Read Also: Conversations with Atheists and Agnostics
9. Traveling is fun.
We often forget that Christianity isn't Christian without joy. We were not made to work all the time. Rather God wants us to enjoy and embrace real and holy leisure, so that we give ourselves the time and the space to contemplate his love and experience true joy.