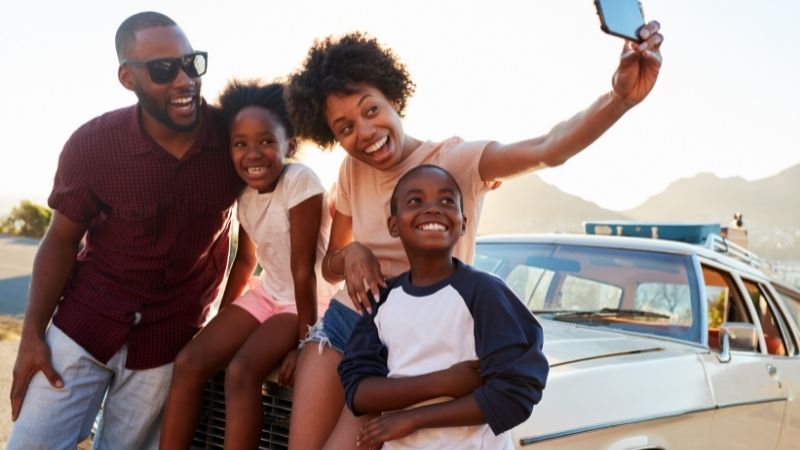 With summer upon us, you might be looking for Christian family activities and other daytime adventures to embark on with your children. Well, look no further. Luckily, there are a plethora of fun Christian family activities you and your family can engage in, so we've assembled a fun list worth checking out.
From visiting the zoo to engaging in summer church activities, there's no shortage of ways you and your kids can enjoy these warmer months.
JOIN THE SUMMER FUN! DOWNLOAD THE PURE FLIX FAMILY CAMP GUIDE TODAY!
The "Pure Flix Family Camp Guide" has summer fun activities for kids, and everything you need for an exciting, six-week "family camp" that is filled with activities, recipes, devotionals and films designed for busy families of all ages and interests.
Go to the Zoo
Looking for fun Christian family activities? Why not find a local zoo and take the kids along? You can go prepared to not only see the animals but to also talk about fascinating facts. Additionally, you can interweave the creation story with the experience.
There will be no shortage of things to chat about. Consider visiting the zoo's website ahead of time so you know which animals you and your kids will have the chance to see.
Christian Family Night Activities: Host Fun-Filled Movie Nights
First and foremost, plan some fun family movie nights. If you're looking for kids summer activities, there's sometimes no better plan than to curl up on the couch with the family, pop some popcorn and put on your favorite movie.
Pure Flix has thousands of films and TV shows to choose from, so there's no shortage of faith and family-friendly options to choose from. And don't miss out on our "Pure Flix Family Camp" – a new virtual guide that will help strengthen your faith and family this summer. We've outlined six weeks of activities, movies, devotions and discussion questions to keep your family encouraged, engaged and entertained this summer. Download our FREE guide today!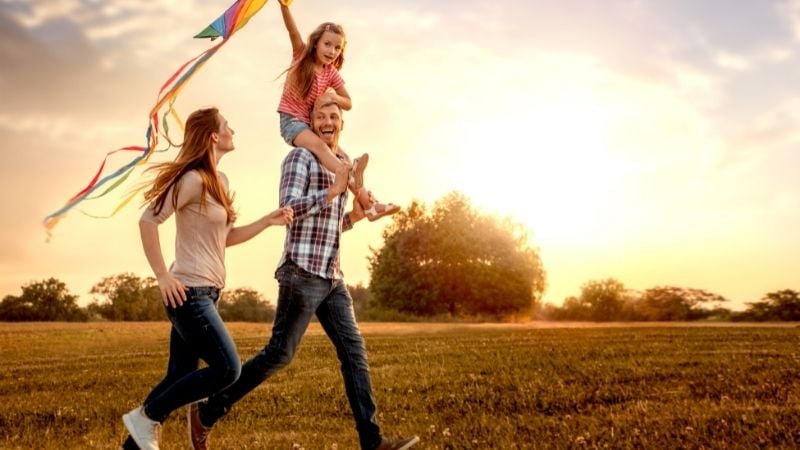 READ ALSO: 10 SUMMER MOVIES YOUR KIDS WILL LOVE
Kids Summer Activities: Plan a Nature Hike
Depending on where you live, there might be wonderful places to go for a fun family hike. Do some research around town and see what there is to do. If you're looking for family fun ideas, this one is cheap and easy. Plus, it encourages exercise along the way!
It's yet another way to spend quality family time while also admiring God's creation.
Visit Local Gardens, Beaches and Parks
Another way to engage in fun Christian family activities is to consider visiting local gardens or parks for picnics and to simply observe the beauty. There are likely a number of local options to choose from.
Christian Family Activities: Games, Games, Games!
Consider hosting a fun family game night. Grab board games, some snacks and dive deep into laughter and enjoyment with the entire family. It might even be worth hosting a weekly game night with friends from your church and the community.
This is a great way to mix summer church activities with Christian family fun nights — and it's an affordable way to have some fun. Consider playing board games, making up your own activities, or even hosting Bible challenges. The sky's the limit when it comes to available options.
READ ALSO: 6 CHRISTIAN FAMILY VACATION SPOTS YOU'LL WANT TO VISIT
Join a Local Pool for Great Kids Summer Activities
Local pools are a wonderful way to have fun with your kids during the day. Some pools even host kids summer activities during the day in addition to freestyle swimming. Consider seeing which local pools you can use if you don't have one of your own.

Plan to Attend Vacation Bible School
One of the most popular summer church activities is no doubt vacation Bible school programs. While it's a great idea to send your kids to VBS, it might also be worth turning the experience into a fun Christian activity for the whole family.
Consider sending your kids and volunteering to teach at a local VBS program. Getting the whole family involved can be a fun way to share in the experience!
And your quest for fun Christian family night activities and summer church activities doesn't have to end there. We have a much longer list of kids summer activities here.
Some other potential ideas worth considering: touring local stadiums and other attractions, attending local library events with the kids, visit a farm — or host a water balloon fight. When it comes to fun Christian family activities you can enjoy with the entire family, the sky's the limit with Pure Flix Family Camp. Don't miss out on the fun and download your guide today!