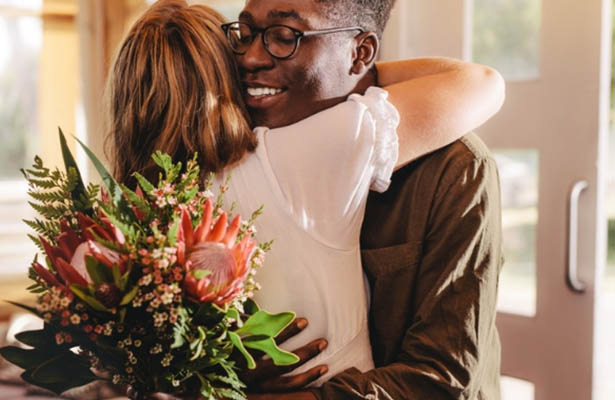 November kicks off more than two months of holiday festivities and celebrations – many of which include a plethora of food, fun and gifts. While the holiday season is an amazing time to connect with friends and family, there are some components of consumption and materialism that are important to keep in check. So, you might be wondering how to ground yourself.
If so, you're in luck. We have some powerful advice on how to stay grounded and to stay focused on the season of giving (rather than receiving):
How to Ground Yourself: Remember the Real Reason for the Season
"Do not love the world or anything in the world. If anyone loves the world, love for the Father is not in them. For everything in the world—the lust of the flesh, the lust of the eyes, and the pride of life—comes not from the Father but from the world. The world and its desires pass away, but whoever does the will of God lives forever." - 1 John 2:15-17 (NIV)
There's an overabundance of food on Thanksgiving and that continues with material items beginning on Black Friday and through Christmas. It can be easy to lose sight of Christ in the midst of the secular pressures which compile during the holidays.
READ ALSO: 10 Perfect Thanksgiving Prayers to Share with Your Family
But you can keep the real reason for the season at the center of your holiday celebrations. How to stay grounded, you ask? Take steps to focus on your friends and family this Thanksgiving and Christmas.
How to Stay Grounded: Be Giving
"Then he said to them, 'Watch out! Be on your guard against all kinds of greed; life does not consist in an abundance of possessions.'" - Luke 12:15 (NIV)
Focus on ways you can be giving to friends and loved ones this holiday season. If you want to know how to ground yourself, you'll quickly realize that the answer is to focus on others' needs. Think through special gifts and kind notes you can write to friends and loved ones throughout the holiday season.
Rather than seeking blessings from others, look for simple ways to encourage your loved ones. Stop and send a text or a Facebook message, and simply be giving of yourself. Sometimes, the best gift isn't material — it's simply you: Your time, your love and your care for others.
WATCH: Remember the True Meaning of the Holidays With These Movies
Volunteer During the Season of Giving
"Do not conform to the pattern of this world, but be transformed by the renewing of your mind. Then you will be able to test and approve what God's will is—his good, pleasing and perfect will." - Romans 12:2 (NIV)
In addition to showing love for others around you, consider how to stay grounded through service. You can volunteer your time at soup kitchens, churches and other locations.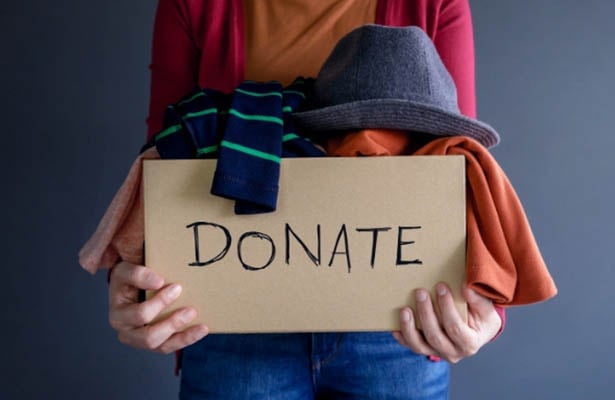 Do an Internet search and seek ways that you can also be a blessing to strangers this Thanksgiving and Christmas season. If you're asking. "How can I ground myself in the winter?" as well, consider extending these volunteer opportunities beyond the holidays and into the new year. It's never too late to start doing good and volunteering your time.
READ ALSO: How to Tactfully Share the Gospel with Family this Thanksgiving
How to Ground Yourself: Learn Others' Stories
"The wicked borrow and do not repay, but the righteous give generously." - Psalm 37:21 (NIV)
It's so easy in America to take for granted all we have. In fact, the consumption and materialism that sometimes accompanies the holidays can actually blind us to the needs people have in our local communities — and around the world.
If you're wondering how to stay grounded, though, you should check out some of the stories organizations like World Vision and AdoptTogether are sharing. Amid a season of giving, these stories not only inspire us, but they open our eyes to the needs of kids and adults around the globe.
How to Ground Yourself: Be a Layaway Angel
"The righteous give without sparing." - Proverbs 21:26 (NIV)
We hear stories every, single year about people who secretly pay off large sums of layaway payments. Sometimes, a person will donate thousands of dollars to help ensure that people using layaway during the holiday season no longer have to struggle to pay for their items.
During the season of giving, you, too, can be a so-called "layaway angel." And you don't have to have thousands of dollars to do it. Consider simply calling your local store, asking about layaway and offering to pay off one person's bill.
If you're wondering how to ground yourself, this is just one of the many possible ways.
Pay for Someone's Coffee During the Season of Giving
"Give generously to them and do so without a grudging heart; then because of this the Lord your God will bless you in all your work and in everything you put your hand to." - Deuteronomy 15:10 (NIV)
Another amazing way to stay grounded during the holiday season is to make the decision to pay for coffee or a meal for the person behind you at the drive-thru. This is yet another simple act that can spark a chain reaction of good, all while helping you focus on what matters.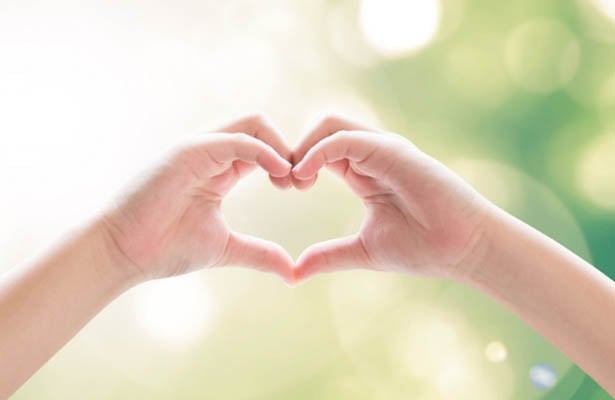 Some news reports have shown that one person's decision to surprise the person behind him or her and pay for that person's coffee has sparked 50-60 people (or more) to do the same thing in a row. It's these simple steps during the season of giving that open our hearts to what matters.
READ ALSO: Debunked: 5 of the Biggest Thanksgiving Day Myths
How to Stay Grounded: Keep a Gratitude 'Journal'
"You will be enriched in every way so that you can be generous on every occasion, and through us your generosity will result in thanksgiving to God." - 2 Corinthians 9:11 (NIV)
One activity you could do with your children or yourself is to keep a gratitude journal throughout the season of giving. If you're looking for how to ground yourself, why not intently focus on the things that you are most grateful for in your life?
Consider getting out a notepad or buying a journal and jotting down three things you're thankful for — and what those elements mean to your life. This is an activity you can do all year round as well, as this is a wonderful way to stay grounded in your faith and life.
If you're looking for how to ground yourself this holiday season, we hope these tips are helpful. Many of us simply get caught up in ourselves this time of year. But the season of giving is about the love of family and friends and what Jesus did for us in coming to Earth — it's not about us.
So, in addition to this list, be sure to stream powerful holiday movies over at Pure Flix — films that help you focus on the real meaning for the season.