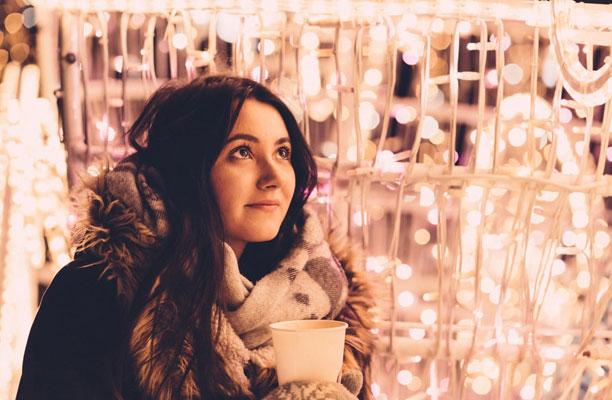 Do you want to feel more fulfilled, experience less stress, and live a life full of joy? You should – it's what God created you to do! When you make His glory the purpose of every day, you fulfill the purpose for which you were created and live in growing relationship with the one who created you. If your heart feels longing and dissatisfaction, it's seeking that relationship. Consider these simple ways to glorify God every day.
When You Wake Up
When you first open your eyes, make your prayer that of Jesus when He said, "Father, glorify your name!" (John 8:50). Make this simple prayer the way you begin your day. Meditate on the verse in those few seconds between turning off the alarm and getting out of bed.
As You Get Ready
Place this scripture on your bathroom mirror so you see it as you brush your teeth and comb your hair.
"Lord, you alone are my portion and my cup; you make my lot secure" (Psalm 16:5).
Begin your day by centering yourself on this truth.
Know God has placed you in your circumstances. Everything you're about to face, He is already aware of. As you're thinking through the day ahead, take a few seconds to pray about anything that concerns you and offer it to God. Even if you don't know the outcome, pray your actions will bring God glory.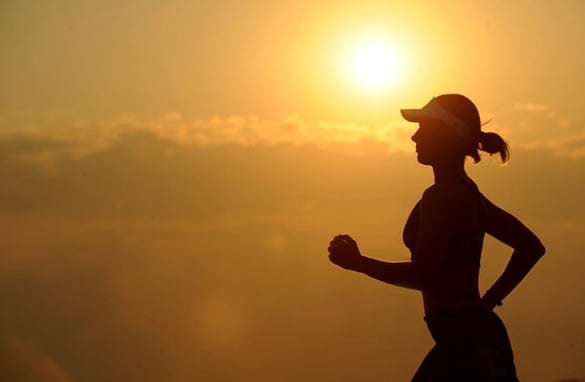 In Your Physical Self
You are created in God's image. How you treat your body can bring Him glory. Wear modest clothes to present yourself in a way that prioritizes His glory over self-promotion. Choose food that protects and nourishes the health He has given you. Choose not to overindulge in substances that are harmful. Exercise to keep your body healthy.
At Work
Recognize that your job is a gift. Approach work as an opportunity to bring Him glory. Your employers and co-workers know you're a Christian. Show them you do your very best at everything you do. Be honest in all your financial dealings. Strive to continually improve and add to your skill-set.
Use some of your wages to bless others. Give money back to God to cheerfully acknowledge His provision. When you have to deal with difficult colleagues, remember your prayer at the beginning of the day. Act with integrity not because they deserve it, but to bring glory to God.
In Your Play
Glorify God in how you spend your free time. Is what you post on social media positive and uplifting? When you choose TV shows and movies, do your choices reflect Christian values?
If you have children, you may be involved in their sports teams or other extracurricular activities. These provide excellent examples not just to bring God glory, ourselves, but to teach our children to do the same. Emphasize playing fair even when others don't, offering encouragement in difficult situations, and behaving honorably no matter who is watching.
Teach children the similarities between representing their team and representing their faith. When people see them wearing a team jersey, they identify them with a group. One player's actions can tarnish the image of the entire team. When people know we're Christians, they judge the body of Christ based on our behavior.
In Relationships
Our friends and family members see us when we're stressed, tired, hungry, and overwhelmed. No matter what you're feeling, treat others in a way that glorifies God. The strongest testimony often comes out of great adversity. When it's hardest to show love, you also have the greatest opportunity to bring God glory.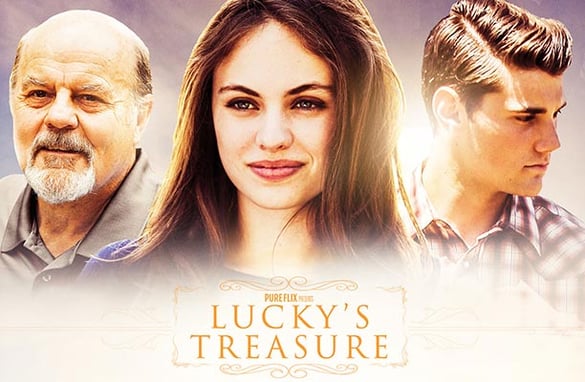 At the End of the Day
God is always available to hear us, but make a point of spending a moment at the end of each day to ask Him for peace throughout the night and the next day. Be grateful for what was before and for what's ahead.
Winding down after a long day doesn't have to mean poor entertainment options. PureFlix.com offers positive family entertainment that glorifies God. Check out Lucky's Treasure, a powerful drama centered around a young woman named Emily who works tirelessly to glorify God through adventure and tragedy.